One senses that the Reserve Bank of Australia (RBA) has been itching to do a piece on the increase in mortgage buffers and offset accounts, and it grasped the opportunity in the third quarter's Bulletin.
Since the mid 2000s relatively slower growth in household debt and increases in interest-earning deposit balances (including balances held in mortgage offset accounts) has led to a decline in net interest-bearing debt as a percentage of household income.
That a bit of a mouthful, but it's the orangey-yellow-ish line in the graphic below.
And this data doesn't account for interest bearing deposits in superannuation accounts (since they generally can't be accessed until retirement), which have increased substantially since the early 1990s.
Stability?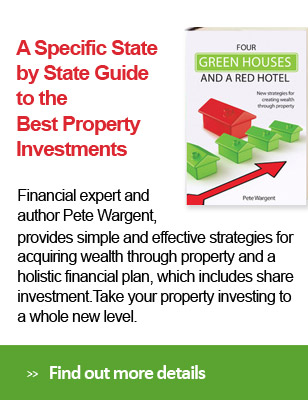 It's certainly a relevant point that in Australia's incumbent homeowners have moved ahead of scheduled repayments as mortgage repayments were left unchanged while interest charges declined (a mechanism that's possibly unique to the Australian banking system?).
In its April Financial Stability Review (FSR) the RBA found that balances in offset accounts and redraw facilities had increased further since the preceding Review, to sit at around 17 per cent of outstanding loan balances (equivalent to more than 2.5 years of scheduled repayments at the prevailing interest rates).
The cash rate was then cut twice further in May and August to a record low of 1.50 per cent.
However, the RBA's survey evidence also indicated that those households considered the most likely to experience financial stress – i.e. those with lower net wealth or household income, or higher leverage – were less likely to have mortgage buffers, and that these buffers tended to be smaller than for other households.
Fairly logical.
Thus, before complacency sets in, note that the chart above doesn't account for the fact that newly mortgaged households frequently have no such buffer, and some are over-indebted.
Yes, life has been kind to homeowners who have seen their mortgage rate cut almost in half from around 10 per cent to 5 per cent since 2008.
But gross household debt has moved higher, and therefore almost by definition is less stable, regardless of its distribution.

Subscribe & don't miss a single episode of Michael Yardney's podcast
Hear Michael & a select panel of guest experts discuss property investment, success & money related topics. Subscribe now, whether you're on an Apple or Android handset.
Need help listening to Michael Yardney's podcast from your phone or tablet?
We have created easy to follow instructions for you whether you're on iPhone / iPad or an Android device.

Prefer to subscribe via email?
Join Michael Yardney's inner circle of daily subscribers and get into the head of Australia's best property investment advisor and a wide team of leading property researchers and commentators.
---
---