The Australian Bureau of Statistics (ABS) released the June 2016 quarter Consumer Price Index (CPI) results earlier this week.
According to the data, headline inflation rose by 0.4% over the June 2016 quarter up from a -0.2% decline over the previous quarter.
Even though there was a rise in quarterly headline inflation, on an annual basis it remains stubbornly low, increasing by just 1.0%, its lowest annual increase since June 1999.
The Reserve Bank (RBA) looks at measures of underlying inflation which removes some of the more volatile items, these two measures are: the trimmed mean (+1.7% yoy) and the weighted median (+1.3% yoy) both of which are well below the RBA's target range of 2% to 3%.
The low inflation reading certainly provides the RBA with scope to cut interest rates further if they determine it is necessary.
CPI is broken into 11 components each further broken into sub-groups.
Across the 11 components of CPI, four are lower yearon-year, these are: communication (-7.2%), transport (-2.8%), clothing and footwear (-0.2%) and food and non-alcoholic beverages (-0.1%).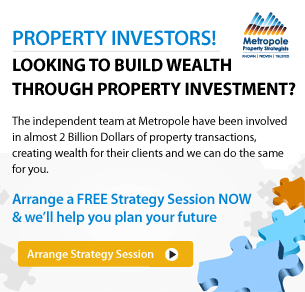 Across the remaining components, the annual increases have been recorded at: +0.8% for recreation and culture, +1.3% for housing, +1.6% for furnishings, household equipment and services, +2,4% for insurance and financial services, +3.3% for education, +4.5% for health and +5.9% for alcohol and tobacco.
The housing component of CPI is increasing at its slowest annual pace since September 1998.
Looking at the subcategories, the changes over the year were recorded at: -2.0% for electricity, -0.4% for utilities, +0.7% for rents, +0.8% for gas and other household fuels, +1.9% for new dwelling purchase by owner occupiers, +2.6% for water and sewerage, +2.7% for maintenance and repair of the dwelling, +3.5% for other housing and +4.6% for property rates and charges.
Over the week ending July 24 there were 1,329 capital city auctions with CoreLogic collecting results for 1,219 auctions, accounting for almost 92% of all auctions held.
The final clearance rate was recorded at 67.9%, which is the lowest clearance rate in 3 weeks.
Last week, across Melbourne, 572 auctions were held with a clearance rate of 71.6%, down from 76.1% over the previous week.
Melbourne auction volumes fell from 667 the previous week.
Sydney's auction clearance rate was recorded at 71.5% across 473 auctions with the clearance rate down from 74.9% across 470 auctions over the previous week.
Sydney's auction clearance rate last week was the lowest in 14 weeks.
Despite the falls in clearance rates last week, Sydney's rate has been above 70% for 14 consecutive weeks while last week was the second successive week Melbourne's clearance was greater than Sydney's.
Note that sales listings are based on a rolling 28 day count of unique properties that have been advertised for sale.
Relative to the same period last year, the number of new listings over the past twenty eight days is -12.9% lower on a national basis and the total volume of stock on the market is -2.3% lower.
Across the combined capital cities, new listings are -16.8% lower relative to last year, while total listings are 3.1% higher.
On a city-by-city basis, Hobart (+0.6%) is the only capital city where new listings are now higher than they were a year ago.
In terms of the total stock available for sale, Melbourne (-2.1%), Hobart (-33.4%) and Canberra (-16.2%) are the only capital cities to have fewer total properties for sale than a year ago.
The number of new properties advertised for sale are at record low levels outside of Christmas/New Year periods.
Total listings are only slightly lower than a year ago which suggests despite a big fall in new listings there is a proportion of listed stock which is proving difficult to sell.

Subscribe & don't miss a single episode of Michael Yardney's podcast
Hear Michael & a select panel of guest experts discuss property investment, success & money related topics. Subscribe now, whether you're on an Apple or Android handset.
Need help listening to Michael Yardney's podcast from your phone or tablet?
We have created easy to follow instructions for you whether you're on iPhone / iPad or an Android device.

Prefer to subscribe via email?
Join Michael Yardney's inner circle of daily subscribers and get into the head of Australia's best property investment advisor and a wide team of leading property researchers and commentators.
---
---