In his column in Switzer, John McGrath discusses why having an awareness of demographic changes and needs is of major importance to property investors.
Here's what he said:
Our lifestyle affects how we buy property and new research shows there are significant changes to come over the next 20 years.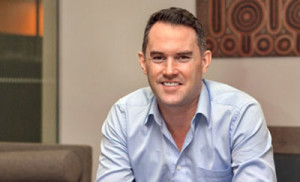 A new report from the Australian Bureau of Statistics shows there will be a spike in the number of couples-only and single person households and that will obviously translate to a spike in demand for smaller homes such as apartments, semis and townhouses.
The most common household type – mum, dad and a couple of kids will remain dominant, making up about 7 in 10 households in Australia by 2036.
But our aging population will contribute to a rapid rise in couples-only and single person households – with the number of couples-only households further strengthened by more young couples choosing to remain DINKS (double income, no kids).
So what does this mean for property?
Well, you can pretty much rely on good quality apartments near the city as well as beachside metropolitan suburbs doing well over the next couple of decades.
These are the areas where young executive couples and empty-nesters looking for a better lifestyle are choosing to buy.
While the seachange trend is a long-held Australian tradition, we are definitely seeing a significant proportion of empty-nesters buying in suburbs close to the CBD, where they can be close to entertainment options as well as the grand kids.
So the odds are empty-nesters and DINKS will be competing for the same properties more and more and, since both demographic groups are usually pretty cashed up, this bodes well for apartment price growth in desirable locations.
For a long time, apartment prices have tended to appreciate at a slower rate than houses but this might change over the next two decades as demand for smaller homes takes hold.
It depends a lot on supply but I wouldn't be surprised if apartments begin to deliver very similar capital growth to houses at some stage in the medium-term future.
A word of caution though
If you're looking to invest, don't rush out and buy an apartment just because you think that's the next big trend.
We're talking about a national trend here and when you're buying property you need to look at local factors too.
If you're investing in a family area, you should be buying a family home because those are the properties in strongest demand.
If you're buying in the inner city or near popular beaches for investment, then apartments are a great choice because that's where younger people and older lifestyle buyers want to live.
Demographics should always be part of your property investment research and the best place to find them is with Census data published on the ABS website at www.abs.gov.au.
Every suburb has a comprehensive profile, including the most common household types, the number of owner-occupiers versus renters, residents' average age and incomes, the dominant industries they work in and so on.
All of this will give you a good insight into the types of properties that are most in demand in the suburbs you're considering buying in.
You can also look at how a suburb has changed by comparing the newest Census data to the previous one.
For example, big population growth (higher than the city, state or national average) and an increase in average household incomes and white collar workers, will reflect a gentrifying suburb where you tend to see faster price growth.
All up, the ABS says there will be 4.3 million more households in Australia by 2036.
That is a massive increase in a country that is already vastly under supplied.
When you take this into account, it's going to mean strong stable property prices for every type of home.
Subscribe & don't miss a single episode of Michael Yardney's podcast
Hear Michael & a select panel of guest experts discuss property investment, success & money related topics. Subscribe now, whether you're on an Apple or Android handset.
Need help listening to Michael Yardney's podcast from your phone or tablet?
We have created easy to follow instructions for you whether you're on iPhone / iPad or an Android device.
Prefer to subscribe via email?
Join Michael Yardney's inner circle of daily subscribers and get into the head of Australia's best property investment advisor and a wide team of leading property researchers and commentators.
---
---