"I can just collect the rent myself and save a ton of money."
It's the catch-cry of many investors who are hoping to maximise their property's overall profit – but there's one thing I've learnt about property manager's in my time in real estate.
They do a lot more than collect rent
They do that job, of course, but there are also statements of account to maintain, juggling tenant requests, keeping on top of the asking rents of the local market, maintenance and repairs – some of them requiring emergency action – and regular inspections. 
And that's just scratching the surface!
Property managers add value to your property by keeping it well-maintained and tenanted with happy occupants.
Their services will cost you money, but they will save you time and, I'd happily wager, a fair amount of stress too.
Also, you can't underestimate how critical it can be to have a third-party professional negotiating the relationship between owner and tenant.
Here are a few reasons that your property management team are more than just gatherers of money owed:
1. They're your ear on the ground  
Your property manager is familiar with your neighbourhood.
They know what tenants in your area are looking for, and they can advise you on a competitive price point for your asking rent.
When your property is untenanted, they can suggest a strategy to increase interest, such as dropping the rent, or even changes to the property to bring it in line with tenant demand.
2. They have an emergency team in place for when things go wrong
Your property management team will have a variety of reliable tradespeople ready to contact at short notice if emergencies arise.
3. They handle all of the paperwork, so nothing is missed
Having your property manager take care of the financial accounts and deliver statements to you and your tenants saves a lot of your time.
These statements are vitally important for tax purposes and to ensure that if any disputes arise around payment of rent, the paperwork is in order to help sort it out.
4. They will do the tough job of chasing late rent 
Collecting rent is easy; chasing rent in arrears is a challenge that many investors would understandably be nervous about undertaking.
Property managers have a procedure in place for handling late payments, and they know the relevant laws and the correct actions to take until the issue is resolved.
5. They will handle tenant changeover
When the lease is up and you're on the hunt for new occupants, your property management team will take care of all the open inspections, field inquiries, perform the final inspection, deal with bond refunds and new tenant bond, organise all the paperwork, organise any cleaning required, and follow up with new tenants after they move in.
The amount of work required during tenant changeover is exhausting, and property managers are well worth their money just for their expertise during this time.
6. Finally, they build relationships with tenants and inspect your property regularly to make sure it's being taken care of
Your property manager's role is to maximise the income of your property, and keep your tenants content.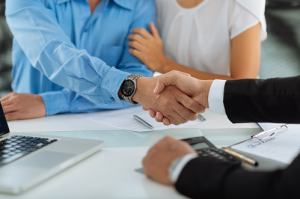 If you're still of the mind that your property manager is a glorified rent collector, then maybe they're just not performing all of their duties to expectation, and it's time to shop around for someone new?
Switching property managers is free and quite simple, and you don't need to wait for any contracted period to end before you make the change.
Metropole provides experienced property management services with a focus on maximising your returns and treating your property as if it were our own.
Why not click here now and learn more about our property management services or click here and leave your details and we'll be in touch
This article was originally published on Metropole Property Management.