The Reserve Bank (RBA) held their monthly board meeting earlier this week, where they decided to keep official interest rates on hold at 2.0%.
The cash rate has now remained unchanged since May this year and mortgage rates are at their lowest level since the 1950's.
The statement following the interest rate decision implies the cash rate is likely to remain at its low setting for the foreseeable future as the RBA seeks to stimulate consumption and economic growth.
With regard to the housing market they noted that housing credit growth is steady and that home value growth remains strong in Sydney, while growth rates remain varied in other cities.
The RBA also reiterated that they are working with other regulators (APRA/ASIC) to assess and contain risks that may arise from the housing market; a direct reference to limits on investment lending, more focus on reducing high LVR lending and higher capital requirements being applied to residential mortgages.
The RBA also release financial aggregates data for July 2015 earlier this week and you can read more about it in this week's main Pulse article.
Over the month, housing credit rose 0.6% to be 7.4% higher over the year.
The much larger owner occupier segment of credit rose 0.5% over the month and by 7.4% over the year, its largest yearly rise since April 2012.
Investor credit increased by 0.6% over the month and by 10.8% over the year.
The 0,6% monthly rise was the slowest since September 2013 and the 10.8% yearly rise represents a slowing from growth of 11.1% in June.
It is still early days however, it looks as if the changes to lending policies may have started to slow the rate of expansion to investment credit.
The Australian Bureau of Statistics (ABS) released building approvals data for July 2015
The data showed that there were 9,479 houses and 9,819 units approved for construction over the month.
Overall approvals rose by 4.2% over the month to be 13.4% higher year-on-year.
House approvals have fallen by -2.1% year-on-year compared to a 33.8% year-on-year increase in unit approvals.
Total dwelling approvals remain slightly lower than their peak and are increasingly being driven by the more volatile unit segment which comprised 50.9% of all dwelling approvals nationally in July.
The ABS also released its quarterly national accounts data this week which includes gross domestic product (GDP). GDP increased by just 0.2% over the June 2015 quarter to be 2.0% higher over the past year.
It was the weakest quarterly change in GDP since March 2011.
Over the past year GDP per capita increased by just 0.8%.
The data also reveals that over the past year, household disposable incomes have fallen by -1.1 their weakest annual result since the December 2009 quarter.
The household savings ratio increased a little over the quarter to 8.8%.
Over the week ending August 30, CoreLogic RP Data captured 2,398 auction results, accounting for just over 90% of all auctions held across the capital cities.
The final auction clearance rate over the past week was recorded at 73.4%, up from 72.9% over the preceding week, and higher than one year ago when 72.9% of auctions across the combined capitals were sold.
Sydney saw auction clearance rates slip last week while they rose in Melbourne.
Melbourne's clearance rate was 76.7% across 1,188 results, up from 74.3% across 964 results the previous week.
Sydney's clearance rate was down from 76.2% the previous week to 75.1% last week.
There were 1,106 auctions held across the Sydney last week, with 977 results captured and it was the city's lowest auction clearance rate of the year.
The national number of newly advertised properties increased by 4.2% relative to the same period one year ago to reach 41,864 properties added to the listings pool over the past twenty eight days.
The increase in new listing numbers was fuelled by the capital cities where newly advertised homes were 5.5% higher than a year ago.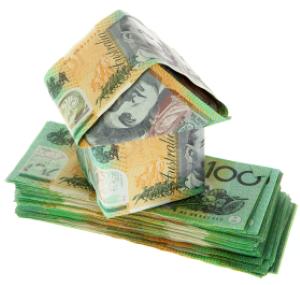 The largest increases in new listing numbers are coming from Sydney (+16.4%), Melbourne (+9.7%) and Canberra (+17.7%) while vendors are adding fewer new listings to the market compared with last year in Adelaide (-1.6%), Perth (-14.6%), Hobart (-13.3%) and Darwin (-31.3%).
Total stock levels are now roughly similar to levels a year ago (-1.6%) nationally and slightly higher (+0.5%) across the capital cities.
The strongest housing markets are still seeing total listing numbers lower than a year ago, although new listings are significantly higher.
Total stock levels in Sydney are only -0.5% lower than a year ago and Melbourne listings are -4.7% lower than a year ago.

Subscribe & don't miss a single episode of Michael Yardney's podcast
Hear Michael & a select panel of guest experts discuss property investment, success & money related topics. Subscribe now, whether you're on an Apple or Android handset.
Need help listening to Michael Yardney's podcast from your phone or tablet?
We have created easy to follow instructions for you whether you're on iPhone / iPad or an Android device.

Prefer to subscribe via email?
Join Michael Yardney's inner circle of daily subscribers and get into the head of Australia's best property investment advisor and a wide team of leading property researchers and commentators.
---
---