The Reserve Bank (RBA) released the minutes of their Monetary Policy meeting for April 2017 earlier this week. At the meeting the RBA decided to keep official interest rates on hold at 1.5%.
The minutes included a lot of discussion about households and housing, the highlights of which are below:
Household consumption is weaker than expected and household's perceptions of their personal finances has declined to below average levels.
Housing price growth has been strongest in Sydney and Melbourne and indicators point to an acceleration of growth recently.
Strong growth in new unit supply in Melbourne and Brisbane was continuing to drive a wedge between growth in house and unit values.
The large pipeline of building work is expected to support dwelling investment over the next year or two.
Housing credit growth to owner occupiers has slowed while it has increased to investors although most of the increase has occurred in New South Wales and Victoria.
The Australian Tax Office (ATO) released its annual Taxation Statistics data last week for the 2015-15 financial year.
From a housing market perspective, there is some valuable insight into the number of individuals that are claiming net rental expenses which highlights the level of tax deductions occurring.
Over the 2014-15 financial year, 2,077,235 individuals claimed net rent which equated to 15.7% of individuals.
Over the year, 6.0% of all individuals claimed a net rental profit and 9.7% claimed a net rental loss.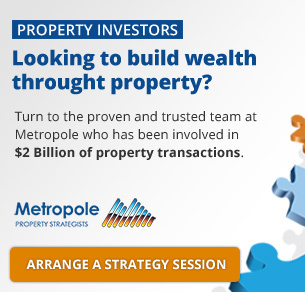 The 796,307 individuals claiming a net rental profit reported profits of $7.491 billion at an average of $9,408 which was the highest average net rental profit on record.
1,277,705 individuals claimed a net rental losses worth $1.120 billion which resulted in an average net rental loss of $8,703 which was the lowest average loss since the 2005-06 financial year.
The data also revealed that of those Australians with an interest in a rental property, 71.6% had an interest in only one while 18.7% had an interest in two.
Just 0.9% of Australians with an interest in a rental property had an interest in six or more properties.
Auction volumes were substantially lower last week due to the Easter long weekend, with only 493 auctions held.
CoreLogic collected results for 76.9% of all auctions held last week.
The auction clearance rate was recorded at 73.9% last week from 493 auctions, down from 74.8% from 3,517 auctions the previous week.
Last week's 73.9% auction clearance rate was the lowest in nine weeks.
Melbourne held just 102 auctions last week with a clearance rate of 81.3%.
Melbourne's clearance rate was higher than 79.3% the previous week however, volumes were well down on the 1,488. Sydney held 279 auctions last week compared to 1,436 the previous week and clearance rates fell from 77.7% to 77.0% last week.
We shouldn't read too much into the weaker clearance rate nationally last week given that volumes were so low and it will be interesting to see how the market reacts to higher volumes over the current week.
Note that sales listings are based on a rolling 28 day count of unique properties that have been advertised for sale.
Over the 28 days to April 16 there were 41,395 newly advertised properties for sale nationally and 235,783 total properties for sale.
Both the number of new and the total number of properties advertised for sale increased over the week and compared to a year ago there were 2.4% more newly advertised properties for sale last week and -0.5% fewer total properties for sale.
Across the combined capital cities there were 24,224 newly advertised properties for sale which were lower over the week and -1.4% lower than a year ago.
The only capital cities in which the number of newly advertised properties is higher over the year were: Sydney, Adelaide, Hobart and Canberra.
Over the past 28 days there were 107,942 total properties advertised for sale across the combined capital cities which was higher over the week and 3.6% higher than a year ago.
Hobart and Darwin were the only capital cities to have fewer total properties advertised for sale compared to a year ago.
One of the main contributors to the rampant value growth in Sydney and Melbourne over recent years has been the lack of supply available for sale.
If the amount of stock on the market remains higher than a year ago along with recent lending policy changes it could contribute to a slowdown in value growth in the two largest cities.

Subscribe & don't miss a single episode of Michael Yardney's podcast
Hear Michael & a select panel of guest experts discuss property investment, success & money related topics. Subscribe now, whether you're on an Apple or Android handset.
Need help listening to Michael Yardney's podcast from your phone or tablet?
We have created easy to follow instructions for you whether you're on iPhone / iPad or an Android device.

Prefer to subscribe via email?
Join Michael Yardney's inner circle of daily subscribers and get into the head of Australia's best property investment advisor and a wide team of leading property researchers and commentators.
---
---