The CoreLogic Home Value Index recorded a 1.1% rise in dwelling values in August, with six of the eight capital cities recording a lift in dwelling values over the month.
The CoreLogic Hedonic Home Value Index recorded a 1.1% rise across the combined capital cities over the month of August, while the performance of the combined regional areas (based on a one month lag) remained comparatively soft, with dwelling values virtually flat at -0.1% over the month.
The strong combined capital cities headline result masks the underlying movements associated with dwelling values which are trending differently from region-to-region and across the broad property types.
In Sydney and Melbourne, dwelling values continued to increase at more than 1% month-on-month, with the cumulative growth over the cycle (June 2012 to date) now reaching 64% in Sydney and 44% in Melbourne.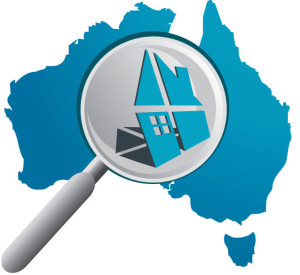 This result highlights the differences in growth trends across the capital cities over the same time period.
Outside of Sydney and Melbourne, the third highest rate of capital gain over the cycle to date was in Brisbane at 18%, and was as low as 4% over this same period in Darwin.
Despite a strong month-on-month reading, the pace of annual capital gains has trended lower compared with the 2015 peak in growth conditions, when capital city dwelling values were rising at 11.1% per annum.
Recent twelve month period has seen dwelling values rise by a lower 7% per annum.
However, the rate of annual growth in the Sydney property market has virtually halved from a recent 18.4% peak to the current annual rate of 9.4%.
Similarly, in Melbourne the annual growth trend peaked at 14.2% per annum last year and has since tracked back to 9.2% per annum over the most recent twelve month period.
Perth and Darwin remain as the only capital cities to record a fall in dwelling values over the most recent twelve month period, declining by 4.2% in both cities.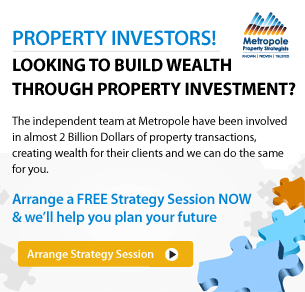 Softer economic conditions and a significant fall in overseas migration rates, together with an increasing net outflow of residents to other states and territories, has made a substantial dent in housing demand.
This has resulted in corresponding declines in both dwelling values and rental rates.
For the remaining capital cities, each city continued to show a modest trend in value appreciation.
Signs are emerging that the pace of capital gains may be accelerating across Canberra and Hobart, with dwelling values up 7.6% and 6.5% respectively over the past twelve months.
One year ago, Canberra's annual growth rate was negative, at -0.9%, while in Hobart, values increased by only 1.5%.
While the annual growth trend is now lower than it was one year ago, the rate of capital gains remain well above other benchmark measures such as inflation, income growth and rents, which is pushing already stretched affordability ratios to new record highs.
Demonstrating the decrease in housing affordability, utilising household income data for the June quarter provided by the Australian National University, the household income to dwelling price ratio was 8.4 in Sydney and 7.2 in Melbourne, compared to 5.7 in the Brisbane property market.
Prior to the current growth phase, affordability ratios were much lower, with Sydney and Melbourne housing market both showing a dwelling price to income ratio of 6.7.
The August Home Value Index shows a substantial difference between the performance of house and unit values.
At a combined capital's level, house values rose by 7.2% over the past twelve months, compared with a 5.5% rise in unit values.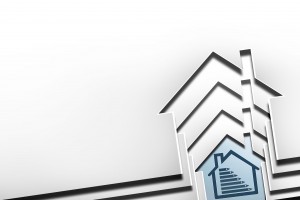 The trend for house value growth outperforming unit values is apparent across most of the capital cities, particularly in Melbourne and Brisbane, where concerns around inner city unit oversupply are mounting.
House values by more than double the rate of units over the past year in each of Melbourne, Brisbane, Adelaide and Canberra.
Looking at housing market performance across the broader value segments over the past 12 months, the most affordable suburbs have recorded the greatest value rises, while the most expensive suburbs have seen a more moderate rate of growth.
Based on the CoreLogic Stratified Hedonic Index, the most affordable quartile of capital city suburbs has recorded a value rise of 10% over the past year, compared to 7.4% growth across the broad middle of the market and a 6.2% gain across the most expensive quartile.
The strong growth conditions in Sydney and Melbourne have been supported by auction clearance rates that are now trending close to the recent highs recorded during mid 2015.
Additionally listing numbers remain low in both cities.
Property owners seem less willing to list a property for sale despite the strong market conditions in Sydney and Melbourne.
The short supply of housing stock is likely causing some urgency amongst buyers which is contributing to the upwards pressure on dwelling values.
Recently, new listing numbers have started to trend higher, which is normal for this time of year as vendors look to take advantage of the warmer weather during Spring.
Higher listing numbers will provide a timely test of the housing markets strength and whether more stock will be matched with a higher rate of absorption.
Transaction numbers have also trended lower over the past year.
Over the three months to the end of August, CoreLogic estimates there have been 15% fewer settled sales nationally compared with the same period one year prior.
The combined capitals have seen a sharper downturn in the number of home sales, down 17.1%.
In the weakest markets of Perth and Darwin, transaction numbers have been trending lower since 2013, as housing demand has progressively softened, with the number of dwelling sales also trending lower in cities where values are rising.
The trend of fewer sales coinciding with values pushing higher is likely explained, at least partially, by low stock levels, particularly in Sydney and Melbourne, where listing numbers remain close to record lows.
Other factors that are likely to be contributing to the slowdown in transaction numbers include tighter lending conditions, decreasing levels of affordability which prevent some segments of the market from participating and high transactional costs including stamp duty on purchase.
Furthermore, the heightened level of new unit construction and off-the-plan sales is likely to be accounting for some understating of sales activity.
Given off-the-plan unit sales are not counted until they settle, there will be some upwards revision in transaction numbers as the record number of units under construction, and selling off the plan, move through to settlement.
Rental markets continued to run soft, with capital city rents falling a further -1.1% over the past three months to be -0.5% lower over the year.
The weakest rental conditions are being experienced in Darwin and Perth, where dwelling rents fell by -9.4% and -14.1% respectively over the past twelve months.
Most of the capitals recorded rental falls over the year, however rents have shown some subtle growth in Melbourne, Canberra and Hobart.
The gross rental yield profile in Sydney and Melbourne has once again pushed to a new record low in August.
Sydney and Melbourne have each recorded the lowest gross rental yields across the capitals for houses at 2.8%, both of which are record lows for the cities.
Gross rental yields on units tend to be higher compared with houses, however the gross yield for attached housing product is also at a record low, averaging 4.1% across the capital cities and ranging from 3.9% in Sydney to 5.4% in Hobart.
The disparity in the performance of housing markets across the capital cities and from region-to-region highlights the diverse economic and demographic factors around the country.
Such diversity, not only regionally, but also across housing types, makes reading the housing market more challenging than ever.
Complicating this is the fact that a record amount of new housing construction is under way, with more in the pipeline.
With so much new supply being delivered to the market in the form of units, we are already seeing significantly slower growth rates for units compared to houses in a number of cities.
As these unit projects come to completion and ultimately settlement, the underperformance of new unit stock could create headwinds for the market in certain geographies.
In summary, Australia's housing market continues to demonstrate a strong level of resiliency in this record low interest rate environment, despite the many moving parts and somewhat divergent underlying trends.

Subscribe & don't miss a single episode of michael yardney's podcast
Hear Michael & a select panel of guest experts discuss property investment, success & money related topics. Subscribe now, whether you're on an Apple or Android handset.
Need help listening to michael yardney's podcast from your phone or tablet?
We have created easy to follow instructions for you whether you're on iPhone / iPad or an Android device.

Prefer to subscribe via email?
Join Michael Yardney's inner circle of daily subscribers and get into the head of Australia's best property investment advisor and a wide team of leading property researchers and commentators.
---
---