Australia's bank regulator APRA has found a significant tightening of home lending criteria since it began a crackdown in late 2014.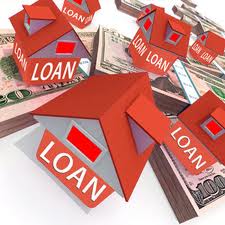 The Australian Prudential Regulatory Authority recently said that banks have become stricter when assessing borrowers' capacity to repay loans after it clamped down on them last year, but they need to improve standards even further to safeguard the financial system.
Banks lending practices were loose and there was a culture of "not being able to assess good borrowers from bad ones" which led to banks not being able to tell "the wood from the trees."
However the measures taken by the regulator to tighten up bank lending practices has resulted in an increasingly strong financial system which is now resilient towards housing shocks, general manager industry analysis Heidi Richards said at the Macquarie University Financial Risk Day forum in Sydney.
She said:
"A few years ago we were concerned about the exuberance in the housing market, and we wrote to the banks in 2011.

What we saw is the constant focus on short term profits … it is easy to justify a slight loosening of standards especially in the face of competition. Banks think … as long as we are in the pack, we will be fine."
LVRs are falling
A few years ago many banks were lending at 90% loan to value ratios, which APRA considered as high. Since APRA stepped in, LVRs have fallen.
And serviceability criteria were sometimes loose with some banks taking into account non-wages and salary income sources such as bonuses and many banks were factoring in the negative gear financial benefits in order to assess loan applications.
Since APRA intervened banks have become stricter when assessing borrowers' capacity to repay loans.
APRA now believes "debt serviceability assessments now appear to be both more prudent and more consistent" across the banking sector compared to December 2014, when it wrote to banks warning them to tighten their lending standards.