House prices play catch-up in Adelaide
Adelaide's property market remains stable, despite problems in the broader economy
Adelaide's property market has been put through the ringer this year, with a particularly big scare following the closure of Arrium.
When the mining company fell into liquidation in the second quarter of 2016, nearly 1,000 people lost their jobs, and this had a substantial impact on local property prices in the township of Whyalla.
Home values nosedived, along with people's confidence.
Whyalla has since become an example of a regional centre besieged by potential volatility, due to its reliance on only one economic driver, while landlords in the market work out what to do next.
In the short term, this shutdown is expected to have an impact, but there is positive news on the horizon: a major $50bn submarine project secured by the state is expected to generate a minimum of 3,000 high-paying jobs.
According to Paul Glossop, founder and director of Pure Property Investment, this project will benefit Adelaide in the long term, especially since it will run until 2030 and beyond.
Strong gross yields 'readily achievable'
CoreLogic figures show that, across the state, both unit and house values are up.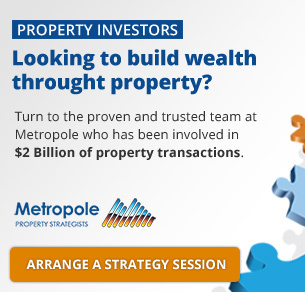 Better still for investors who are dipping their toes in from the east, there are strong yields on offer, particularly when compared to the low returns found in Sydney and Melbourne.
"Five per cent gross yields are readily achievable," says Glossop.

"In the middle and inner rings of the metro, cash flow is OK at the moment and we see that continuing into the next two to three years."
He notes that while these areas are expected to be balanced, the regional suburbs may see limited demand, due to the manufacturing industry's woes.
Nonetheless, Adelaide as a whole is expected to report modest growth.
With property values finally starting to increase after many years of sluggish growth, Michael Yardney, director of Metropole Property Strategists, agrees that Adelaide has in fact "had its best year in a while".
Although locals have been touting the recent spike in median prices for properties in the metro region, Yardney says demand is constraining any sustained price growth in this area.
"Activity is driven more by necessity than desire to upgrade or invest," he explains. "

House prices are really just playing catch-up."
Even with considerable infrastructure spending by the government, there have been few growth drivers, Yardney says, and thus he believes would-be landlords may need to look elsewhere to invest right now.
"The Adelaide market is insulated from the APRA-related lending crackdown, as it is being supported by a higher proportion of owner-occupiers than investors," he adds.

"But there is a potential of oversupply due to ongoing construction."
Cash flow and capital growth
At present, the top performer in South Australia's property market in terms of cash flow is the suburb of Port Pirie West, where investors are gaining $114 per week.
Its rental yield is also a whopping 11%.
However, capital growth is off the charts in the wrong direction, with house prices in this area falling by 17% over the past year, according to CoreLogic.
However, the suburb experienced 6% growth over the previous quarter, and this suggests an upswing and good capital growth potential.
The unit market in Salisbury Downs looks like it will offer strong cash flow for those interested in an affordable investment.
The median price is still low, although CoreLogic reports growth of 20% over the past 12 months.
This is up from 16% growth three years ago, indicating consistent growth.
The weekly median rent is $278, and the rental yield is a significant 6%. Investors will gain a comfortable positive cash flow of $25 per week.
Investment prospects
States with a strong employment market should fare the best in the near future.
When measured by this criteria, Adelaide isn't quite positioned to offer investors the best chance of turning a profit.
Cameron Kusher, senior research analyst at CoreLogic, says Adelaide is prone to "more volatile" property data findings than other states, being a smaller market, so he's not expecting the state to perform strongly in the months ahead.
Glossop suggests investors avoid the suburbs in the outer rings of Adelaide, "until we see the true fallout of the manufacturing sector", and he expects the Adelaide property market to be bearish for the next couple of years.
You may also be interested in reading:
Brisbane August Market Update | Your Investment Property Magazine

Subscribe & don't miss a single episode of Michael Yardney's podcast
Hear Michael & a select panel of guest experts discuss property investment, success & money related topics. Subscribe now, whether you're on an Apple or Android handset.
Need help listening to Michael Yardney's podcast from your phone or tablet?
We have created easy to follow instructions for you whether you're on iPhone / iPad or an Android device.

Prefer to subscribe via email?
Join Michael Yardney's inner circle of daily subscribers and get into the head of Australia's best property investment advisor and a wide team of leading property researchers and commentators.
---
---