According to the CoreLogic Rental Index, combined capital city rental rates were unchanged in May 2016.
Melbourne and Hobart were the only cities to record rental rises with falls elsewhere.
Median weekly rents are currently recorded at $486 across the combined capital cities.
Combined capital city rental rates have fallen by -0.3% over the past year.
CoreLogic has been tracking annual rental changes since 1996 and this represents the lowest annual change on record.
The slowdown of the rental market has been rapid over the past year with rents increasing by 1.5% at the same time a year ago.
There are a number of factors contributing to the rapid slowdown in the rental market over the past year.
Firstly, the softest wages growth on record suggests that renters simply can't pay more for rent with renters likely seeking out cheaper rents.
Over recent times the level of investment purchasing in the market has hit record highs which is likely to have increased rental supply.
At the same time, unit construction has hit record high levels; units are more than twice as likely as houses to be owned by an investor.
Finally, while these factors have contributed to increasing rental supply, rental demand has slowed due to the fact that the rate of population growth has slowed.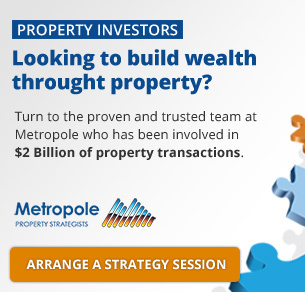 Given these combined factors, landlords may not have much scope to lift rental rates when leases come up to renewal.
In fact, landlords may actually have to offer rental reductions in order to entice renters to stay in light of the fact that rents are falling on an annual basis in some cities.
Over the past 12 months, rental rates have increased in Sydney (+0.9%), Melbourne (+2.3%), Hobart (+3.7%) and Canberra (+0.1%). Rental rates have fallen over the past year in Brisbane (-0.9%), Adelaide (-0.9%), Perth (-8.8%) and Darwin (-16.9%).
The rental changes over the past year in Brisbane and Perth are at record lows and at near record lows in Adelaide and Perth.

Combined capital city house rents were recorded at $489 per week in May 2016 and unit rents were $469 per week.
Over the past month, house rents have fallen by -0.1% while unit rents increased by 0.5%.
Over the past three months house rents rose 0.2% compared to a 0.5% rise in unit rents.
Although rental rates have been increasing over recent months, over recent years we've found rental change is typically much stronger earlier in the year than over the second half.
Over the past 12 months, house rents are -0.7% lower while unit rents have increased by 1.6%.
The current annual decline in house rents is the largest on record, with the CoreLogic rental series extending back to 1996, while annual unit rental growth is occurring at its slowest pace on record.
With housing supply, and subsequently rental supply, continuing to rise as growth in wages and the population continues to slow, it is unlikely we will see a turnaround in rental markets in the short-term.
As a result, renters will continue to have more choice and may actually be able to move into superior rental accommodation for similar or even lower costs.
Over recent years landlords haven't had much incentive to try too hard to push yields higher due to the low cost of debt and strong capital gains.
However, with capital gains starting to slow, we may see a renewed focus on rental returns which will be difficult in the face of falling rents and increasing rental supply.
Lower rents may also act as a disincentive for first home buyers to enter into home ownership as they may be able to save more for a future deposit.
Across most capital cities rental rates have fallen from their peak, in fact Melbourne and Hobart are the only cities in which rents sit at record highs.
Across the remaining capital cities the decline in rents from their respective peaks are recorded at: -0.3% in Sydney, -0.9% in Brisbane, -1.4% in Adelaide, -14.0% in Perth, -22.0% in Darwin and -7.2% in Canberra.
We expect that rental market conditions are likely to remain weak and will likely soften further over the coming months.
Capital city rents are recording their weakest annual change on record and with value rises outpacing rental growth, rental yields are likely to see a further reduction over coming months.
At a combined capital city level, gross rental yields were recorded at 3.3% for houses in May 2016 and at 4.2% for units.
Combined capital city house and unit rental yields are currently both at record lows.
A year ago, gross rental yields were recorded at 3.6% for houses and 4.6% for units across the combined capitals indicating a fairly sharp compression of yields over the year.
With rental rates falling over the past year and an expectation that falls will continue, we may see further compression of yields over the coming months however, this will be dependent on growth in home values as well as the direction of rental rates.
As a result, capital growth, which is slowing, will continue to be a much more important factor for property investors than rental returns.
Rental yields are lowest for houses in Melbourne (2.9%) and highest in Hobart (5.3%).
Unit yields are lowest in Sydney at 4.0% and highest in Hobart at 5.5%.
House yields are at record lows in Sydney, Melbourne and Canberra while unit yields are at a record low in Sydney.
The low yield profile across Australia's two largest cities, which are also the cities that attract the largest investment demand, suggests that most recent investors, despite the low mortgage rate settings, are likely to be utilising a negative gearing strategy to offset their cash flow losses against their taxable income.
Across every capital city house rental yields are lower now than they were at the same time last year.
This is reflective of the fact that rental rates for houses are falling while values have continued to rise.
The unit market shows similar trends to the detached housing market.
Yields are lower over the year in all capital cities except for Canberra where they have increased 40 basis points.
The generally softer yields point to market conditions in which unit value growth has outpaced unit rental growth.

Subscribe & don't miss a single episode of michael yardney's podcast
Hear Michael & a select panel of guest experts discuss property investment, success & money related topics. Subscribe now, whether you're on an Apple or Android handset.
Need help listening to michael yardney's podcast from your phone or tablet?
We have created easy to follow instructions for you whether you're on iPhone / iPad or an Android device.

Prefer to subscribe via email?
Join Michael Yardney's inner circle of daily subscribers and get into the head of Australia's best property investment advisor and a wide team of leading property researchers and commentators.
---
---