In an Oliver's Insight, Dr. Shane Oliver, chief economist of AMP Capital discusses the challenges and risks of forecasting the economy.
It is always tempting to believe that you or someone else can perfectly forecast the market.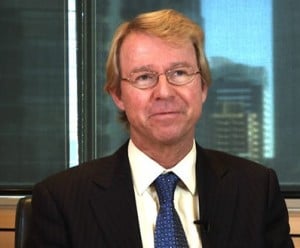 Economic and investment-related forecasts are useful as a means of communicating a view, as an input to the construction of budgets and as a base case against which to assess risks and formulate economic policy.
But relying too much on precise forecasts when making investment decisions can be dangerous.
If forecasting was easy I wouldn't be writing this … and you wouldn't be reading it.
Surveys of economic forecasts are regularly compiled and published in the media.
It is well known that when the consensus (or average) forecast is compared to the actual outcome, it is often wide of the mark.
This is particularly so when there has been a major change in market direction, like the GFC.
This applies not only to economists' forecasts for economic variables, but also to share analysts' forecasts for company profits and to most forecasts across most disciplines.
Psychology and forecasting
Nevertheless, forecasts for economic and investment indicators can be useful but need to be treated with care.
Like everyone, forecasters suffer from psychological biases.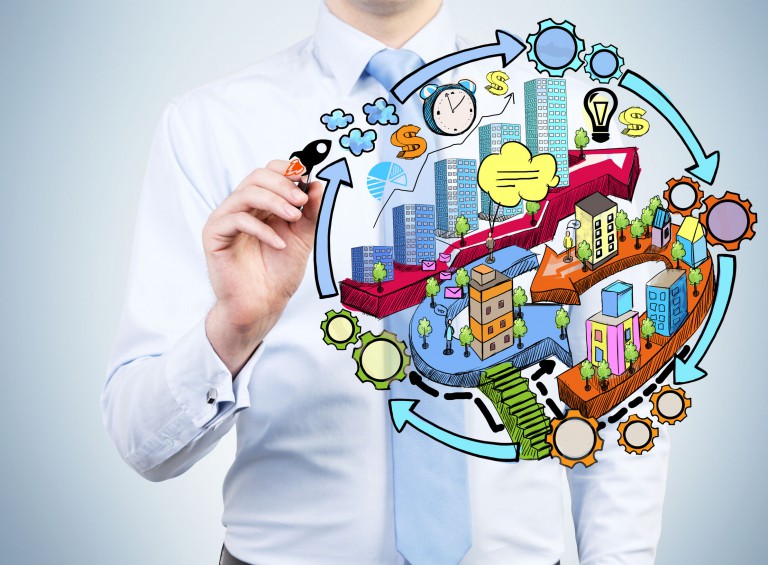 These include:
The tendency to assume the current state of the world will continue.
The tendency to look for confirming (not contrary) evidence in new information.
The tendency to slowly adjust forecasts to new information.
Excessive confidence in their ability to foresee the future.
Additionally, quantitative point forecasts, for instance that the S&P 500 will be 2450 points by 31 December, convey no information regarding the risks surrounding the forecasts.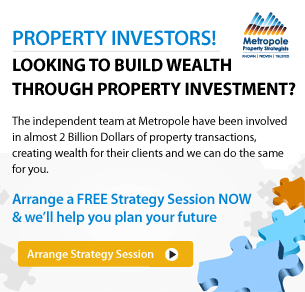 They are conditional on the information available when the forecast was made.
As new information appears, the forecast should change.
As a result, setting an investment strategy for the year based on forecasts at the start of the year and making no adjustment for new information can be a mistake.
While I like to think economists are better able to forecast the future than the market, I know if we simply relied on point forecasts for key investment market variables like the share market, bond yields and the exchange rate to set our investment strategy, it may not be the best way to make money.
There are three things SMSF investors could consider around forecasts.
First, don't overly rely on expert forecasts.
While point forecasts can help communicate a view, the real value in investment experts is to provide an understanding of the issues around investment markets and to put things in context.
While financial history does not repeat, it does rhyme and so in many cases the market has already seen a variant of what it is concerned with.
This is particularly important in being able to turn down the noise and focus on a long-term investment strategy designed to meet your investment goals.
Second, invest for the long term.
The best way for most investors to avoid losing money is to invest for the long term.
Put in place a long-term plan that suits your level of wealth, age and tolerance to volatility and stick to it.
Alternatively, if you can't afford to take a long-term approach, or can't tolerate short-term volatility, then it is worth considering investing in funds that use strategies like dynamic asset allocation to target a particular goal – be that in relation to a return level or cash flow.
Finally, if you actively manage your investments make sure you have a disciplined process.
Ideally, this should rely on a wide range of indicators – such as valuation measures, for instance whether markets are expensive or cheap and indicators that relate to where we are in the economic and profit cycle.
Information on the flow of funds available to invest, measures of market sentiment and technical readings based on historic price patterns are also worth considering.
The key to having a disciplined process is to stick to it and let the weight of indicators filter the information that swirls around financial markets.
Forecasting should not be central to your process; focus on themes as opposed to precise point forecasts.
It is always tempting to believe that you or someone else can perfectly forecast the market.
Many investors who have been right on some particular market call subsequently lose a bundle by executing a trade too early or hanging on to it for too long.
The key is to know where expert views can be of use, but stick to a strategy designed to attain your goals and if you are going to actively manage your investments have a disciplined process.
Dr Shane Oliver, Head of Investment Strategy and Economics and Chief Economist at AMP Capital is responsible for AMP Capital's diversified investment funds. He also provides economic forecasts and analysis of key variables and issues affecting, or likely to affect, all asset markets.

SUBSCRIBE & DON'T MISS A SINGLE EPISODE OF MICHAEL YARDNEY'S PODCAST
Hear Michael & a select panel of guest experts discuss property investment, success & money related topics. Subscribe now, whether you're on an Apple or Android handset.
NEED HELP LISTENING TO MICHAEL YARDNEY'S PODCAST FROM YOUR PHONE OR TABLET?
We have created easy to follow instructions for you whether you're on iPhone / iPad or an Android device.

PREFER TO SUBSCRIBE VIA EMAIL?
Join Michael Yardney's inner circle of daily subscribers and get into the head of Australia's best property investment advisor and a wide team of leading property researchers and commentators.
---
---