The high end of Australia's property market began breaking price records more than four decades ago, with houses and units in the country's most prestigious suburbs selling for sky-high prices at every point in the property market cycle.
Over that timeframe, the house price record has skyrocketed from $1 million back in 1978 to nearly $140 million today.
The AFR has put together a list of all the record-breaking sales over the past 40 years and the current property price record for each capital city to date.
1978: $1 million – Sydney
Back in 1978, the AFR reports, Sydney's Elizabeth Bay saw the first-ever sale price to break the $1 million barrier.
The 4,233 sqm waterfront mansion, called Boomerang, is now a heritage-listed private house on Billyard Avenue in the inner eastern Sydney suburb.
The property is reportedly the most expensive house ever built in Australia, adjusted for inflation, with a build price equivalent to around $1.9 million in today's market.
Today that property is likely to be worth around $130 million.
1980: $2 million – Perth
Just two short years later, Australia's record property price doubled to $2 million when a three-level white concrete modernist Perth mansion on Jutland Parade in Dalkeith was bought by a Japanese politician.
For context, at the time, Perth property hadn't yet broken the $1 million barrier.
But the politician's family never moved in and the home was purchased in April 1980, and by November, just seven months later, it sold for almost double the price – around $4 million.
1982: $5 million – Sydney
A waterfront property on the high-profile Wolseley Road in Point Piper was the first home to sell for over $5 million in 1982.
The property sold at auction to millionaire property developer and yachtsman Bernard Lewis for $5.25 million and was reportedly sold again just 12 hours later for $500,000 more to a buyer desperate for the property.
1987: $11 million – Sydney
2 Wingadal Place in Point Piper broke records when it sold for $11 million in 1987 – it sold for $7 million less than a year – and again in 1988 when it sold for $12.28 million.
The house was then demolished but thanks to the property downturn the land sold for just $6.53 million in 1993.
1988: $19 million – Sydney
The same Wolseley Road property which broke the $5 million price barrier in 1982 broke records yet again in 1988.
In 1985, three years after that record-breaking sale the couple divorced and the wife and her new husband bought it for $8 million before their own divorce saw it sold yet again for $19.2 million in 1988.
The property had increased in value by $13.9 million in just 6 years, but at its sale in 1990, following the financial crisis, the property sold for 30% less.
2002: $20 million – Sydney
The financial crisis and property downturn which occurred in 1991-1992 meant property prices fell across the board and it was another 24 years before the market recovered enough for a sale to break the next price record.
The Sydney Olympic Games in 2000 helped Sydney's trophy home market to recover, allowing Boomerang, the first-ever sale above $1 million, to claim another record.
After its record-breaking $1 million sale, the house sold again 22 years later for $20.6 million.
2008: $30 million – Sydney
By 2008, Australia's trophy home market had really ramped up.
Again in Sydney's Point Piper, the sale of another waterfront mansion known as Craig-y-Mor sold for $32.4 million to Chinese buyers, with the sellers doubling their money in just 4 years after buying it for $16.15 million in 2004.
The property sale was also a turning point for Australia's property market, representing an influx of rich Chinese buyers coming to Australia's high-end property market.
2008: $45 million – Sydney
Within 6 months and in the middle of a global financial crisis, of the $30 million record-breaking sale, a Vaucluse trophy home called Coolong sold for $45 million.
Buyer David Coe, chairman and founder of Allco Finance Group, ended up suffering one of the highest-profile corporate collapses of the global financial crisis, at which point he sold up and moved to his property next door which he was originally using as a guest house.
2009: $57 million – Perth
In 2009, amid Australia's commodities boom, iron ore heiress and billionaire Angela Bennett sold her Perth mansion in the exclusive suburb of Mosman Park for $57.5 million to fellow mining magnate Chris Ellison.
The sale broke all records to date, although Bennett originally listed it for $100 million before revising the price to $70 million and selling it for just over $57 million.
But in 2011, commodity prices began to fall, investment in Perth plummeted, and property prices took a hit.
House prices in Perth have now recovered but the same property, now sold 14 years ago, still holds the record for the city's most expensive property sale.
2015: $70-71 million – Sydney
James Packer sold his Vaucluse property in August 2015 after he split from his wife to Australian-Chinese billionaire property developer Chau Chak Wing.
In 2017, the price record was pushed slightly higher to $71 million when Atlassian tech billionaire Scott Farquhar bought his waterfront Point Piper estate, Elaine.
2018: $100 million – Sydney
Records jumped another $30 million when the co-founder of Atlassian, Mike Cannon-Brookes, and his wife bought Fairwater, the house next door to Elaine, for $100 million in 2018.
The properties were previously both owned by the Fairfax family.
2022: $130 million – Sydney
For the third time in a row, the Atlassian billionaires broke records again when Farquar and his wife bought Point Piper's Uig Lodge for $130 million in 2022 after directly approaching the owners.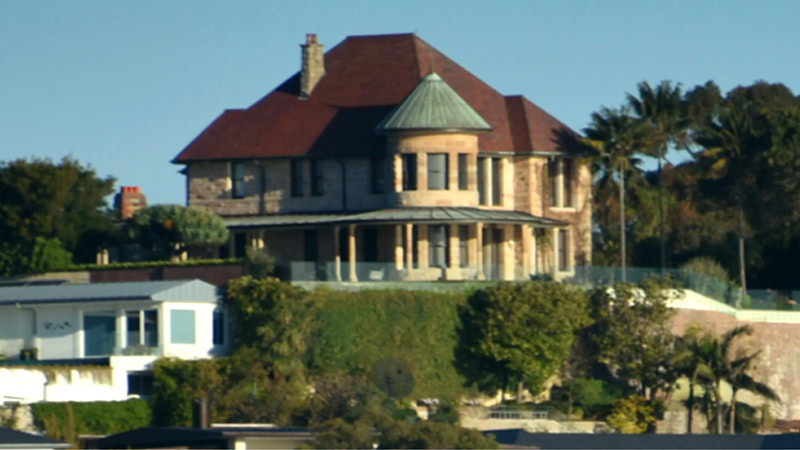 The current house price records in each Aussie city
Sydney – $130 million
Melbourne – $80 million
Perth – $57.5 million
Brisbane – $20.5 million
Adelaide – $10.5 million
Canberra – $9 million
Hobart – $8.53 million
Darwin – $8.5 million
Unsurprisingly, Sydney holds the record for the highest-priced sales in Australia, with Farquar's $130 million sale beating all others.
Although, there are reports that there are two $140 million Barangaroo penthouse sales due to settle next year which would push the record up another $10 million.
For Melbourne, the record was set in 2022 when a Toorak mansion at 29-31 St Georges Road sold for $80 million.
Perth's $57.5 million house price record is still held by mining heiress Angela Bennett.
Brisbane's record home sale is more recent after Brisbane architect Tony Dempsey and his wife sold their river property for $20.5 million in April 2023.
A newly built eight-bedroom mansion on a 4,000 sqm block at 9 Robe Terrace in Menindie, Adelaide, set the city's price record in 2021 when it sold for $10.5 million.
The Canberra record is held by a property on Empire Circuit in Deakin, down the road from Parliament House, sold in 2022 for a record $9 million.
A waterfront property in Hobart sold for $8.53 million in 2022, setting the city's record.
And in April 2022, 108 East Point Rd, Fannie Bay in Darwin, sold for $8.5 million, smashing the previous Darwin record by $2 million.
What drives these record-breaking sales?
Tight supply and strong demand for Australia's extravagant trophy homes are the reason for the number and high price record-breaking sales over the past four decades.
And more records are expected to be broken as that prestigious market bottlenecks further thanks to scarcity.
"At that extremely top end, it tends to operate in a different ecosystem," CoreLogic's Tim Lawless told the AFR.

"Buyers and sellers tend to be insulated from interest rates and are more impacted by global economies.

For the foreseeable future, I do expect more records to be broken."