After recording the strongest year to date result last week, the capital city preliminary clearance rate this week has risen further, from 72.0 per cent to 74.9 per cent, based on preliminary results.
The number of auctions held across the capitals this week was lower, with 1,517 held, compared to 1,610 over the previous week.
Compared to the same week one year ago, auction activity currently is far more subdued, with almost 1,000 less capital city auctions.
There were 2,512 auctions held over the corresponding week last year, with 76.9 per cent reported as successful.
Of note this week, each of Melbourne, Sydney and Brisbane saw a rise in auction clearance rates, while across the remaining cities; week-on-week results show a fall in clearance rate.
Preliminary results for Melbourne indicate another rise in the auction clearance rate this week, up to 76.1 per cent from 75.3 per cent last week, but remaining lower than last year's 78.5 per cent.
A total of 722 residential properties were taken to auction this week down slightly from last week (754) and lower compared with last year (1,085).
All Melbourne sub-regions recorded a clearance rate above 70 per cent this week, with the exclusion of Inner East, at 69.8 per cent, across 96 reported results.
The two strongest performing regions based on clearance rate were the Inner South (84.4 per cent).
The Inner South, with 122 scheduled auctions also happened to be the busiest sub-region over the week, followed closely by Inner Melbourne (120).
80.4 per cent of reported Sydney results were sold at auction this week, higher than both last week (78.0 per cent) and last year (78.3 per cent).
This week marks the 15th consecutive clearance rate above 70 per cent for the city, and of these 15 weeks, six weeks have been above the 75 per cent mark.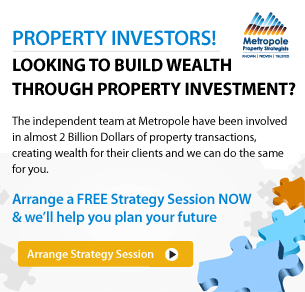 While the number of auctions held in Sydney this week (526) shifted higher compared to last week (509), the volume of auctions is significantly lower than one year ago, when 1,103 Sydney homes went to auction.
This week, the Eastern Suburbs (94.6 per cent), City and Inner South (94.3 per cent) and Northern Beaches (91.7 per cent) were the strongest performing sub-regions by clearance rate, with vendors extremely likely to have sold at auction.
Sutherland was the busiest sub-region, however the clearance rate was lower, at 71.0 per cent.
Brisbane's preliminary results show a clearance rate of 59.1 per cent, which is the cities strongest clearance rate for the year to date, up from 48.5 per cent last week, however remaining lower than 61.1 per cent over the corresponding week last year.
There were 126 Brisbane auctions this week, 156 last week and 147 one year ago, when 61.1 per cent were successful.
The Gold Coast's preliminary clearance rate was 57.9 per cent this week and 35 auctions were held.
There were 58 Adelaide auctions held this week with a preliminary clearance of 67.4 per cent.
Last week, Adelaide's auction market was busy, with 107 homes taken under the hammer and 68.8 per cent clearing.
At the same time last year, 77.4 per cent of Adelaide's 76 auctions were sold over the week.
A total of 29 Perth auctions were held this week, similar to last week (34) and one year ago (28).
One third of reported Perth auctions sold this week, down from 37.0 per cent last week, while one year ago, half of Perth's reported auctions were successful.
Canberra was host to 55 auctions this week and 73.6 per cent cleared.
Last week 74.3 per cent of Canberra's reported auctions were sold and 74.1 per cent one year ago.
At this stage, only 1 Tasmanian auction has been reported.

Subscribe & don't miss a single episode of michael yardney's podcast
Hear Michael & a select panel of guest experts discuss property investment, success & money related topics. Subscribe now, whether you're on an Apple or Android handset.
Need help listening to michael yardney's podcast from your phone or tablet?
We have created easy to follow instructions for you whether you're on iPhone / iPad or an Android device.

Prefer to subscribe via email?
Join Michael Yardney's inner circle of daily subscribers and get into the head of Australia's best property investment advisor and a wide team of leading property researchers and commentators.
---
---