---
To help kick your day off, here's 10 inspirational quotes from some of the masters of investment, business and personal development.
Today's theme is quotes about fear:
1. "I learned that courage was not the absence of fear, but the triumph over it. The brave man is not he who does not feel afraid, but he who conquers that fear." Nelson Mandell
2. Keep your fears to yourself but share your courage with others. ― Robert Louis Stevenson
3. "Nothing in life is to be feared, it is only to be understood. Now is the time to understand more, so that we may fear less." ― Marie Curie
4. "The only thing we have to fear is fear itself." ― Franklin D. Roosevelt
5. "Everything you want is on the other side of fear." – Jack Canfield
6. "It is not death that a man should fear, but he should fear never beginning to live." ― Marcus Aurelius
7. "Do the thing you fear and the death of fear is certain." ― Ralph Waldo Emerson
8. "Ignorance is the parent of fear."― Herman Melville
9. "He who is not everyday conquering some fear has not learned the secret of life."― Shannon L. Alder
10. "We can easily forgive a child who is afraid of the dark; the real tragedy of life is when men are afraid of the light."― Plato
Bonus quote for the week: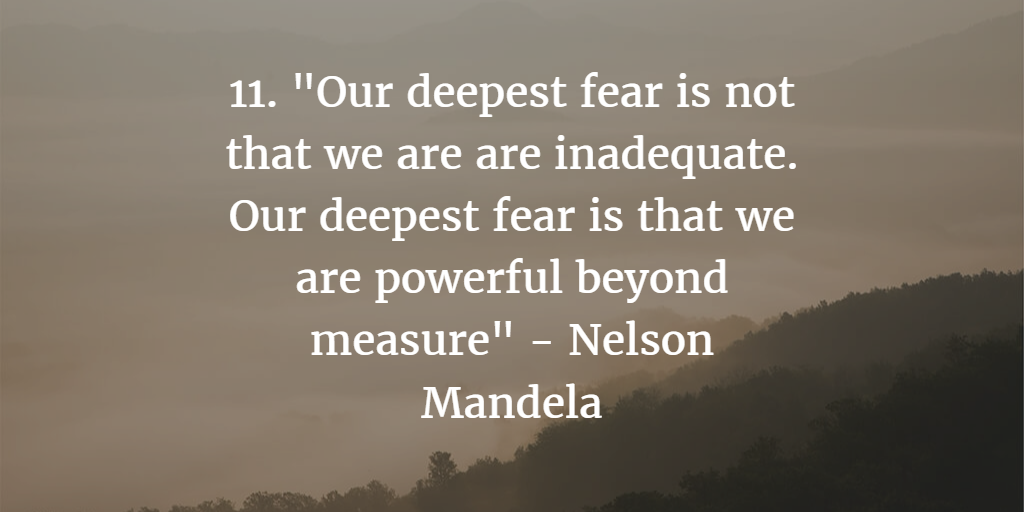 SUBSCRIBE & DON'T MISS A SINGLE EPISODE OF MICHAEL YARDNEY'S PODCAST
Hear Michael & a select panel of guest experts discuss property investment, success & money related topics. Subscribe now, whether you're on an Apple or Android handset.
PREFER TO SUBSCRIBE VIA EMAIL?
Join Michael Yardney's inner circle of daily subscribers and get into the head of Australia's best property investment advisor and a wide team of leading property researchers and commentators.
---
---