---
Human history certainly has had some amazing moments.
Here are a few of them, captured forever in these rare photographs.
Click the share buttons on the left to share with your friends.
1. A boxing match on board the USS Oregon in 1897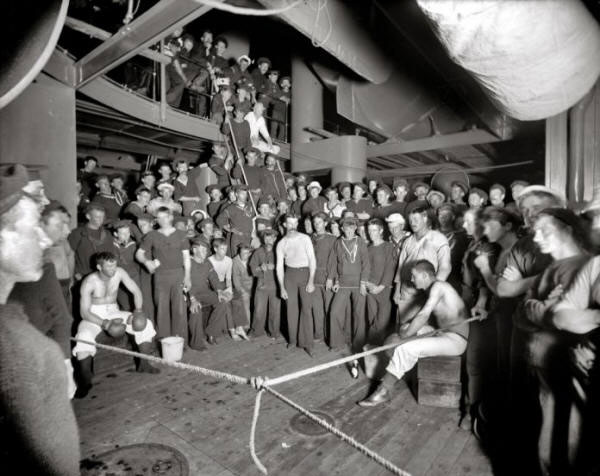 2. An airman being captured by Vietnamese in Truc Bach Lake, Hanoi in 1967.
The airman is John McCain.
3. Samurai warriors taken between 1860 and 1880
4. A shell-shocked reindeer looks on as war planes drop bombs on Russia in 1941
5. Walt Disney on the day they opened Disney Studios
6. Che Guevara enjoying a drink

7. The Microsoft staff in 1978. Bill Gates, front row left
8. The last known Tasmanian Tiger (now extinct) photographed in 1933
9. German air raid on Moscow in 1941
10. Winston Churchill out for a swim
Please share these amazing moments with your friends and family by clicking the buttons on the left
---
---