---
ANZ-Roy Morgan Australian Consumer Confidence fell for the second week in a row, down a sharp 3.5% this week to 114.3.
I track both Consumer and Business Confidence as part of my research on the many factors affecting our property markets.
There is a strong link between consumer confidence and the strength of the property market – when people feel confident, particularly about their jobs and employment, but also about the future, they make big purchasing decisions like moving house and buying investments.
And when they feel less confident, they sit back and keep their hands in their pocket.
This week's sizeable decline more than offset the jump in confidence three weeks ago – which took the index to a 33 month high.
The decline in confidence was largely driven by households' views over the economic outlook.
Households' views of the 12 month economic outlook fell a sharp 7.6%, while views of the five year economic outlook dipped 2.7%.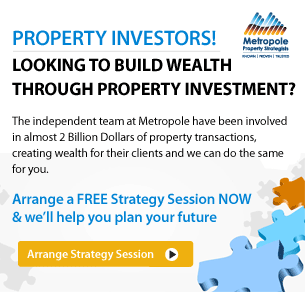 Looking through weekly volatility, both indices have been rising since early 2016 and remain close to their long-run averages.
Consumers were also a touch more pessimistic about their finances.
Consumers' views of their current finances fell 2.7%, while views of future finances ticked down 1.2%.
Despite the drop in overall confidence, consumers' views towards their own finances remain well above their long run average and in an upward trend.
Views about personal finances are most likely to impact household spending decisions, and at current levels suggest household consumption should continue to grow at a relatively solid pace.
Household views on whether 'now is a good time to buy a household item' fell 3.9%.
ANZ Senior Economist Jo Masters commented:
"The sharp fall in ANZ-Roy Morgan Australian Consumer Confidence is disappointing. It erases the recent gains and brings confidence back to its lowest level in three months. Moreover, while confidence remains well above its long run average, the uptrend looks to be losing momentum.

"The recent volatility in consumer confidence has been driven by large swings in views about the economic outlook. In contrast, consumers' views toward their own finances remain upbeat. This is particularly encouraging as this sub-index is the one most closely correlated with consumer spending.

"This week's GDP report and RBA meeting will likely shape the news flow in the coming days and have the potential to influence consumers' confidence over the coming week."
---
---