Australia's rate of population growth is continuing to ramp up, placing consistent upwards pressure on demand for housing.
The macro level demographic data is only up to date to December last year and population estimates for smaller regions such as council areas and suburbs, has only just been released current to June 2012.
At a high level, based on the December 2012 demographic statistics, Australia's population increased by 1.8% over the 2012 calendar year; the highest rate of population since December 2009.
At a lower level, it is clear that the vast majority of Australia's population growth continues to be most concentrated within the capital cities.
About 66% of Australia's population reside within one of the eight capital cities…
However, the overt the 2011/12 financial year the capital cities accounted for 75% of the population growth.
The rate of population growth is quite diverse from city to city and region to region. Perth is recording the highest rate of population growth at 3.6% over the 2011/12 financial year.
Importantly, the City of Perth accounts for just 8.4% of Australia's total population but over is attracting 18% of the population growth.
Similarly, Australia's third largest city, Brisbane, is home to 9.7% of Australia's population but is recording 12.1% of the nation's population growth.
At the other end of the spectrum is Tasmania. The capital city, Hobart, is seeing its population rise by just 0.3% while the population across regional Tasmania is absolutely flat with a 0.0% change over the year. Not much demand for housing there.
The maps and tables below provide a good overview about where the trends for housing demand have been most evident over the past decade.
………………………………………………………….
If you're already an experienced property investor or you want to "fast track" your success…
Here's your chance to invest 3 powerful days and learn renovation and development strategies that experienced property experts are using around Australia to "manufacture" capital growth and generate strong rental returns, so that they can win in today's challenging property markets.
Take your property investing to a whole new level by joining me in October at my…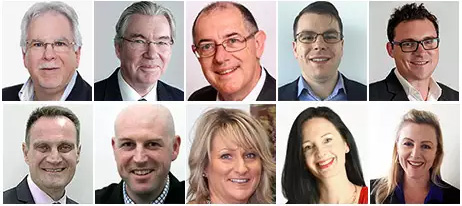 What's it all about? Click here and find out more.
Maybe now it's time you stepped up and played in the big league by getting started in property renovations or development.
This is the course where other "experts" who are now teaching got their education. Click here find out more and reserve your place

Michael Yardney
………………………………………………………….

SUBSCRIBE & DON'T MISS A SINGLE EPISODE OF MICHAEL YARDNEY'S PODCAST
Hear Michael & a select panel of guest experts discuss property investment, success & money related topics. Subscribe now, whether you're on an Apple or Android handset.
NEED HELP LISTENING TO MICHAEL YARDNEY'S PODCAST FROM YOUR PHONE OR TABLET?
We have created easy to follow instructions for you whether you're on iPhone / iPad or an Android device.

PREFER TO SUBSCRIBE VIA EMAIL?
Join Michael Yardney's inner circle of daily subscribers and get into the head of Australia's best property investment advisor and a wide team of leading property researchers and commentators.
---
---