Investor rebound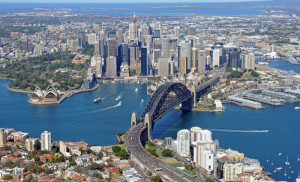 The ABS Housing Finance release showed that investor loans had increased to their highest level in a year in July at $11.84 billion, in part helping to explain elevated auction clearance rates in inner ring Sydney and Melbourne markets.
The value of owner-occupier lending declined by 3.1 per cent in July to $19.95 billion, although these figures immediately pre-date another interest rate cut on August 2 so will probably rebound a bit over the coming months.
Looking at the smoothed trend figures shows that investor loans are rising again, although clearly at a more sedate pace than before lending rules were tightened at the regulator APRA's behest.
Home loans flag
The actual seasonally adjusted number of owner-occupier commitments was 4.2 per cent lower than in the preceding month in seasonally adjusted terms.
Indeed, overall activity in the market is down – fewer new listings, fewer auctions, and fewer finance commitments (especially for new homes) – but a dearth of freshly listed established stock in some locations is maintaining upwards pressure on certain markets.
State versus state
The number of owner-occupier commitments is trending up in Queensland and in the two southern states.
Similarly the value of commitments is rising in Queensland and the southern states, as well as in the ACT where house prices are rising smartly.
Although not evident in the trend figures there was an uptick in both the number and value of loans in Western Australia, suggesting that the Perth market may be getting closer to its nadir.
The Perth market isn't at its cyclical bottom yet – vacancy rates are too high and confidence too low for that – but I've heard anecdotally from mortgage brokers and agents of a gentle hum of renewed interest from bargain-hunting buyers, so remember to watch this space again when the August figures are released.
The wrap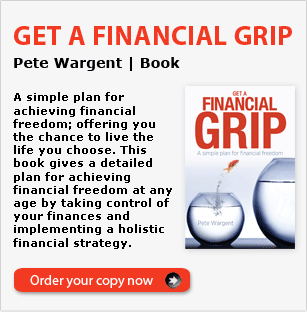 An unremarkable result, with total seasonally housing finance a bit lower at $31.8 billion from $32 billion in July, with any impact of the rate cuts yet to flow through.
An interesting thing to watch going forward will be investor lending, which seems to be rising again nationally despite moribund rental price growth.
APRA's head honcho W. Byres has inferred that the regulator doesn't intend to lower its arbitrary 10 per cent annual growth cap on investor credit, while the latest figures suggest that credit growth has already declined closer to about only half of that level.
Indeed, the ABS release provides some interesting perspective on loans outstanding, and investor balances outstanding are actually below where they were a year ago (albeit in my opinion there are question marks about the classification of loans here!).
You'll have to wait until Monday for analysis of the investor lending figures by state, but investor loans have been rising hard since January in New South Wales, suggesting that Sydney investors are lurking back into the fold.

SUBSCRIBE & DON'T MISS A SINGLE EPISODE OF MICHAEL YARDNEY'S PODCAST
Hear Michael & a select panel of guest experts discuss property investment, success & money related topics. Subscribe now, whether you're on an Apple or Android handset.
NEED HELP LISTENING TO MICHAEL YARDNEY'S PODCAST FROM YOUR PHONE OR TABLET?
We have created easy to follow instructions for you whether you're on iPhone / iPad or an Android device.

PREFER TO SUBSCRIBE VIA EMAIL?
Join Michael Yardney's inner circle of daily subscribers and get into the head of Australia's best property investment advisor and a wide team of leading property researchers and commentators.
---
---