The rise and rise of Airbnb has prompted some landlords to ponder whether they should list their properties on the online accommodation platform, hoping to make more money.
Before they do, however, they must understand the various ins and outs as well as their rights and responsibilities because successful property investment is about the long-term result, not just the possibility of short-term rental returns.
How ubiquitous is Airbnb?
There has been much conjecture about Airbnb impacting the rental market, but recent research seems to show that it's not nearly as pronounced as some would like to believe.
According to The Conversation, recent research of Airbnb in Sydney and Melbourne shows that its concentration is centred about popular tourist areas, with little impact in the outer more affordable areas.
Now there are two types of Airbnb accommodation — entire houses or apartments and partial listings where you rent a room in someone's home.
Interestingly, entire house/apartment listings are more concentrated around the city centre and eastern beaches, while partial house/apartment listings spread out more to the middle and fringe suburbs in Sydney.
There is a similar pattern in Melbourne, according to the research, with Airbnb concentrating around the city centre but also extending beyond the inner core to the residential outskirts.
However, the composition of listings (entire versus partial) has less effect on their distribution in Melbourne than in Sydney.
Sydney leads the way with Airbnb
Interestingly, the cities have very different Airbnb market sizes.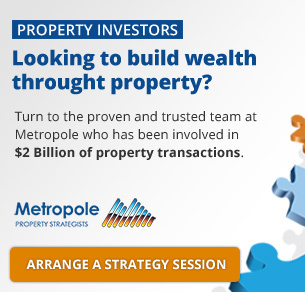 The
populations
of our two big capitals are almost on a par, but Sydney has almost twice as many Airbnb listings as Melbourne.
According to the research, pressure from Airbnb was limited to small number of high-end suburbs that were mainly locations attractive to tourists.
In fact, Airbnb only represents three per cent of the total residential leasing market in Sydney, for example.
The analysis also showed that 95 per cent of entire houses or apartments were located in Sydney's most exclusive locations, with 87 per cent of partial property lettings also found in top-end suburbs.
The numbers were 80 per cent and 70 per cent respectively in Melbourne.
Who's using Airbnb?
It's not only tourists who use Airbnb, more and more business travellers are finding this type of short stay accommodation more convenient and cheaper than stuffy old hotels.
But there is no doubt that the popularity of Airbnb is being driven Australia burgeoning tourist trade, especially from South East Asia.
According to analyst Pete Wargent, in New South Wales annual short-term visitors are fast closing in on 3.5 million.
Source: PeteWargent.com
Wargent explains:
"This potentially has some significant implications for the dynamics of the housing market. Hotels are typically very expensive in cities such as Sydney — certainly in the areas close to the city.
It wouldn't be a surprise to see more landlords turning to Airbnb to maximise rental income, in turn absorbing some of the rental supply through this cycle."
Landlords rights
One of the main issues with Airbnb to date has been cases of tenants listing the landlord's property, either completely or partially, on the website.
There have been numerous cases of landlords finding their property on Airbnb without any prior knowledge.
State Governments are considering how to balance the rights of landlords and tenants when it comes to the issue so in the meantime it is vital that property owners have a thorough understanding of the contents of their leases.
This includes whether subletting is approved as a standard tenancy without the prior consent of the landlord.
Generally, however, if a tenant has a general tenancy agreement, they must ensure they have the landlord's written consent before listing the premises on short-term rental sites such as Airbnb.
Some real estate agents are event updating their rental agreements to say that tenants are not allowed to list their leased property on Airbnb without the express written consent of the landlord.
However, until legislation catches up, the best strategy for landlords is to ensure that their professional property managers are conducting regular inspections and reporting any unusual movements, such as unusual luggage or revolving "visitors" at the property.
Some recent updates to the legislation.
Recently the NSW Minister for Innovation & Better Regulation Matt Kean and NSW Minister for Planning, Housing and Special Minister of State Anthony Roberts, announced reforms for Greater Sydney for investors who short-term let out their properties on platforms like Airbnb.
Short-term holiday letting is currently unregulated in NSW.
The soon to be introduced new planning laws will impose a 180-day cap on the number of days empty properties can be rented out by Airbnb in Greater Sydney.
Councils outside greater Sydney will have the power to impose their own caps, no lower than 180 days per year.
In a move that will please many owner occupiers who live in apartments, strata corporations will have the power to ban Airbnb in their buildings if 75 percent of owners agree to pass appropriate by laws.
Interestingly the proposed reforms will not give Strata Committees the power to prevent owner-occupiers from renting rooms within their units.
The emphasis of the 180 days/year limit, according to Mr Roberts, is roughly the amount of weekends, school holidays and public holidays in any given year, and claims it is "a fair and balanced approach."
"Councils outside Greater Sydney can decide if permitting short-term holiday letting for the entire year is acceptable for their local communities. This recognises the importance of tourism in some regional communities," Mr Roberts said.
The 180-night limit imposed by the government is far bigger than most had expected and is arguably very generous compared to other major cities around the world.
It's a model Airbnb was quick to champion, saying it could be replicated elsewhere.
The rules were also not as strict as many had call for – to give apartment buildings the power to ban Airbnb altogether.
Should I consider renting my property on Airbnb?
Many property investors are considering renting their properties on Airbnb because of the higher rent that can be charged per night.
The data shows an 18 per cent increase in listings for entire homes on Airbnb from the end of 2016 to early 2017, the general sentiment within the industry is there is never a shortage of aspirational buyers, who are still won over by the high rents and apparently easy income.
But speaking to many who've tried it, the income is not as easy as it initially seems (nothing ever is — is it?)
Like any short-term rental accommodation, the occupancy rate will determine whether the rent is superior to having a long-term tenant in the property.
In most cases, it is unlikely to be, which means you could possibly have problems with cash flow as if you have a month when there is not much demand from Airbnb guests you will still have to pay the mortgage.
There are also a number of costs involved in listing your property on Airbnb including the cost of your time.
Unlike a traditional residential tenancy that is managed by a professional property manager, most Airbnb hosts have to invest their own time to market the property as well as to prepare it for guests and clean up after they've left, too.
In fact, according to research, most hosts spend about eight hours a week doing this, so you must consider whether you actually have those hours spare?
The Airbnb gold rush appears to be ending, with fed-up landlords returning to the long term rental market after the short term becomes more trouble than it's worth.
Difficult and hands-on management, less-than-ideal profits, and a saturated market are turning investors from the one-time disrupter, which was no longer seen as easy money.
At the same time you must also understand the relevant laws, including owners' corporation or body corporate, because there may be limitations on such things as whether you can leave keys out for guests.
Of course, you will also have to pay your share to the Australian Tax Office, and the property will also be liable for Capital Gains Tax when you sell it, too.
According to Airbnb, Australian hosts earn about $5,600 per year which is probably reflective of people renting out a part of their house or a room from time to time rather than the entire house all year around.
When it comes down to it, the decision to rent your property on Airbnb is one for you alone.
However, if you ask me, securing a tenant who will stay for the long-term is likely to be a better financial outcome when all things are considered.
You may also be interested in reading:

Subscribe & don't miss a single episode of Michael Yardney's podcast
Hear Michael & a select panel of guest experts discuss property investment, success & money related topics. Subscribe now, whether you're on an Apple or Android handset.
Need help listening to Michael Yardney's podcast from your phone or tablet?
We have created easy to follow instructions for you whether you're on iPhone / iPad or an Android device.

Prefer to subscribe via email?
Join Michael Yardney's inner circle of daily subscribers and get into the head of Australia's best property investment advisor and a wide team of leading property researchers and commentators.
---
---