---
Even though we live in one of the most affluent countries in the world, where most people earn and spend a fortune over their lifetimes, most Australians never become financially independent.
I'm not just talking abut property investors – this applies to employees, the self employed and even those in their own business.
Recently one of my mentors, Brian Tracy, shared his 5 reason why most people don't become wealthy in this insightful infographic: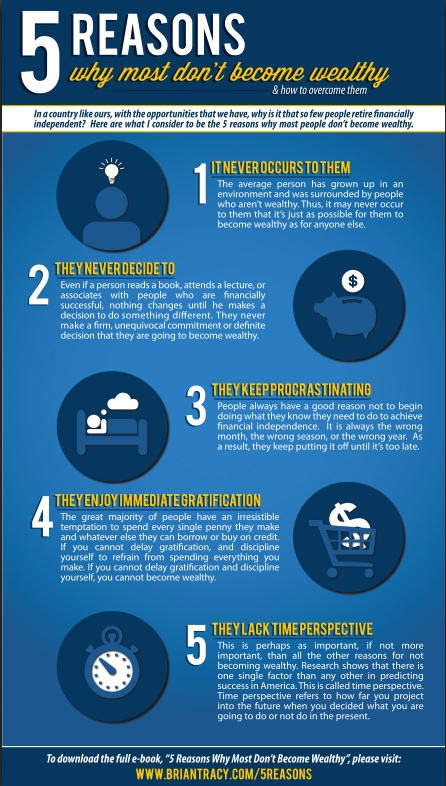 Do you agree?
[post_ender]
---
---