Are you looking for some inspiration?
Let's get some momentum going with some quotes of wisdom that will hopefully motivate you in building your business, leading your life, creating success, achieving your goals and overcoming your fears.
Now that's a big ask isn't it?
"A real entrepreneur is somebody who has no safety net underneath them." –Henry Kravis
"The first step toward success is taken when you refuse to be a captive of the environment in which you first find yourself." –Mark Caine
"People who succeed have momentum. The more they succeed, the more they want to succeed, and the more they find a way to succeed. Similarly, when someone is failing, the tendency is to get on a downward spiral that can even become a self-fulfilling prophecy." –Tony Robbins
"When I dare to be powerful, to use my strength in the service of my vision, then it becomes less and less important whether I am afraid." –Audre Lorde
"Whenever you find yourself on the side of the majority, it is time to pause and reflect." –Mark Twain
"The successful warrior is the average man, with laser-like focus." –Bruce Lee
"Courage is resistance to fear, mastery of fear–not absence of fear." –Mark Twain
"Develop success from failures. Discouragement and failure are two of the surest stepping stones to success." –Dale Carnegie
"If you don't design your own life plan, chances are you'll fall into someone else's plan. And guess what they have planned for you? Not much." –Jim Rohn
"If you genuinely want something, don't wait for it–teach yourself to be impatient." –Gurbaksh Chahal
"Don't let the fear of losing be greater than the excitement of winning." –Robert Kiyosaki
"If you want to make a permanent change, stop focusing on the size of your problems and start focusing on the size of you!" –T. Harv Eker
"You can't connect the dots looking forward; you can only connect them looking backwards. So you have to trust that the dots will somehow connect in your future. You have to trust in something–your gut, destiny, life, karma, whatever. This approach has never let me down, and it has made all the difference in my life." –Steve Jobs
"Successful people do what unsuccessful people are not willing to do. Don't wish it were easier, wish you were better." –Jim Rohn
"The number one reason people fail in life is because they listen to their friends, family, and neighbors." –Napoleon Hill
"If you are not willing to risk the usual you will have to settle for the ordinary." –Jim Rohn
"Take up one idea. Make that one idea your life–think of it, dream of it, live on that idea. Let the brain, muscles, nerves, every part of your body, be full of that idea, and just leave every other idea alone. This is the way to success." –Swami Vivekananda
"Success is walking from failure to failure with no loss of enthusiasm." –Winston Churchill
"Just when the caterpillar thought the world was ending, he turned into a butterfly." –Proverb
"Opportunities don't happen, you create them." –Chris Grosser
Bonus for the week: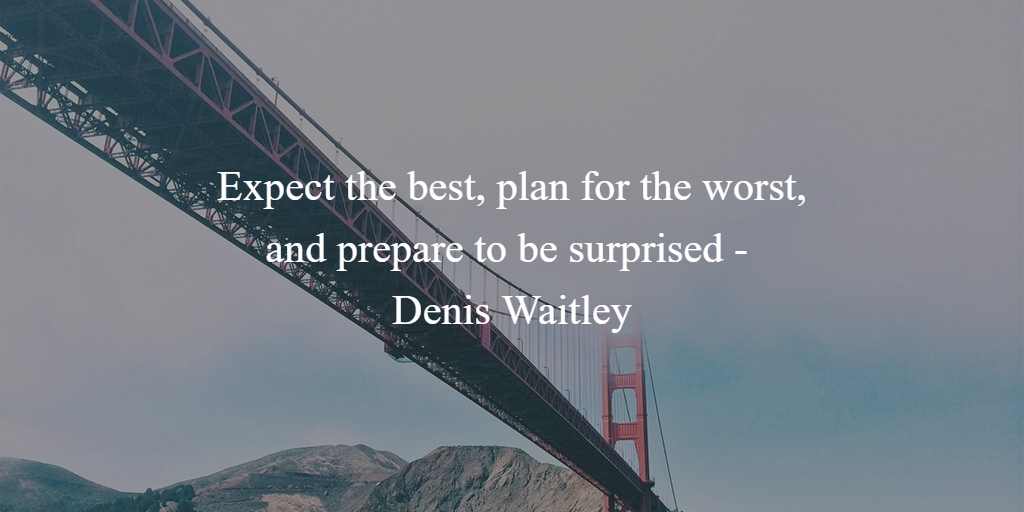 SUBSCRIBE & DON'T MISS A SINGLE EPISODE OF MICHAEL YARDNEY'S PODCAST
Hear Michael & a select panel of guest experts discuss property investment, success & money related topics. Subscribe now, whether you're on an Apple or Android handset.
PREFER TO SUBSCRIBE VIA EMAIL?
Join Michael Yardney's inner circle of daily subscribers and get into the head of Australia's best property investment advisor and a wide team of leading property researchers and commentators.
---
---