There are more properties on the market this Spring and buyers are a little more cautious.
This means auction clearance rates are dropping and more properties are being passed in at auction.
So you turn up to an auction, keen to buy your next home or investment property, the auction stalls and the property is passed in.
What do you do?
Well… the first thing is to put yourself in the position to able to negotiate with the vendor and this means you should be the highest bidder.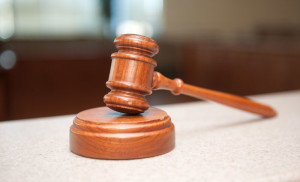 It's not always easy to manipulate the order of the bidding, but traditionally the highest bidder has the exclusive right to negotiate with the vendor first, so it's important to put yourself in that position.
What happens next is the selling agent or auctioneer usually invites you to step inside the property and commence negotiations, while other agents approach the under-bidders to explore their level of interest and keep them "hot" in case the negotiations with you fall through.
Unless it is pouring rain do not follow the agent inside.
This puts you on their turf and isolates you from what's going on outside.
I prefer to stand outside where I can assess whether there is any real competition or just friends who are pretending to be buyers hanging around.
The perceived pressure of having competition outside, breathing down your neck and waiting for an opportunity to negotiate is a powerful negotiation tool that agents use against you.
So I've found the tactic of displaying strong body language, standing on my own turf (even though I still might have butterflies in my stomach) surprises the agents and returns the negotiating power to me.
Now the game begins…
The first question I ask is "What is the vendor's reserve price?"
Remember… the reserve is the minimum price the vendor told the agent (prior to the auction) he would accept for his property.
But that doesn't mean that now that the auction has failed that he won't accept a lower price.
So when you hear the reserve price you should baulk, seem surprised at how high it is and ask:
"I understand that's the price the vendor was hoping for before the auction, but NOW what is the lowest price he will sell for?"
You next steps will depend on what the vendor wants and what you believe the property is worth based on your pre auction research.
If you're like me you'll have an estimate of what the property is worth under low competition (what you'd really like to buy it for) and then the maximum you would be prepared to pay under intense competition (such as if the auction had continued on.)
Of course, just because the property has been passed in doesn't mean that this is market price, it is simply a starting point for further negotiation.
The real market value is what you and hopefully the vendor have assessed it to be based on comparable sales evidence.
The key is to work within the price range you determined and not waver from it
What happens next really depends at which end of your price range the property is passed in for.
If it is at the lower end you have more flexibility and clearly knowing if there is any competition (waiting outside) will influence how flexible you are.
I would the say something like: "I've already offered you the upper end of what I think the property is worth" even if it's not the case.

Obviously if there are no other buyers waiting in the wings you can minimise the amount you are willing to counter-offer.
Now don't fall into the trap of making the same counter increments as the vendor.
Often the agent will say something like "would you meet the vendor halfway" – but obviously you're not obliged to do so.
If you're considering buying a property at auction, why not level the playing field and have a professional buyers agent at your side representing you.
It levels the playing field in many ways.
Here's one you may not have thought of…
You've probably heard that 90% of all communication is conveyed through your body language, which puts buyers at a distinct disadvantage compared with the vendor, who has an agent working by their side and you can't see how nervous they are.
They have a professional negotiator representing them. So should you.
Why not contact us at Metropole by clicking here or calling 1300 20 30 30.
It's a nice feeling having a professional on your side representing you and not the vendor.

Subscribe & don't miss a single episode of michael yardney's podcast
Hear Michael & a select panel of guest experts discuss property investment, success & money related topics. Subscribe now, whether you're on an Apple or Android handset.
Need help listening to michael yardney's podcast from your phone or tablet?
We have created easy to follow instructions for you whether you're on iPhone / iPad or an Android device.

Prefer to subscribe via email?
Join Michael Yardney's inner circle of daily subscribers and get into the head of Australia's best property investment advisor and a wide team of leading property researchers and commentators.
---
---