The fact is, most people work for someone or some organisation.
From the perspective of the employer, their employees represent an investment; an asset.
From the perspective of an employee, their employer is a means to an end.
That end, for most unfortunately, is a paycheck.
A select few, however, are in it for more than a paycheck
They go the extra mile.
They do more than their job description.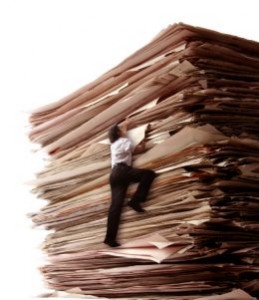 They pursue responsibilities that go beyond their job description.
And here's the little known secret to success that only a unique number of employees have discovered – going the extra mile is an investment in themselves.
When you do more than your job requires, you grow.
As you grow, you become more valuable.
Not just to your employer, but to every competitor in your industry.
The more you go beyond just earning a paycheck, the more you learn, the more new people you come into contact with and more your stock rises.
Going beyond a paycheck and your job description shifts the investment from your employer to you.
It's an investment in yourself
And the more you invest in yourself, the more opportunities you create.
That was one of the hallmark's of the self-made millionaires I uncovered in my Rich Habits Study.
One of the self-made millionaires in my study started in the equivalent of the mail room.
I interviewed him because he had risen to the 2nd in command at a pharmaceutical company in New Jersey.
He's now worth in excess of 8 million dollars.
He somehow uncovered that little known secret of success.
If you want to be a success in life you must invest in yourself.
You must take on responsibilities that push you outside your comfort zone.
This discomfort means you are growing.
When you go above and beyond your job description, you are no longer an investment of your employer.
You become your own investment.

Subscribe & don't miss a single episode of michael yardney's podcast
Hear Michael & a select panel of guest experts discuss property investment, success & money related topics. Subscribe now, whether you're on an Apple or Android handset.
Need help listening to michael yardney's podcast from your phone or tablet?
We have created easy to follow instructions for you whether you're on iPhone / iPad or an Android device.

Prefer to subscribe via email?
Join Michael Yardney's inner circle of daily subscribers and get into the head of Australia's best property investment advisor and a wide team of leading property researchers and commentators.
---
---