---
Property Investors are targeted each year by the ATO so it's important that you know what you can and cannot claim as a tax deduction.
Expenses can only be claimed if it's spent on your investment property.
However expenses are broken into categories and claimed in 2 different ways:
1. Capital costs
An example are those associated with the purchase of the property which are not deductible against the rent received but added to the cost of the property so that when the property is sold it reduces your Capital Gains Tax.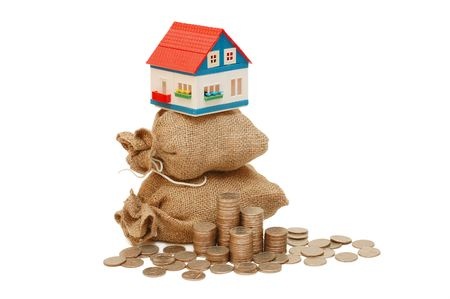 The main ones are
– Conveyancing costs
– Stamp Duty
– Legal Fees
– Search Fees
– costs involved with Borrowing money from the bank which can be claimed over the period of the loan or 5 years whichever is shorter.
– Mortgage Insurance
2. Running costs that are incurred to maintain the property and can be claimed against the rental received.
Basically anything spent on maintaining the property but examples such as:
– legal expenses associated with the lease
– council fees, water rates,
– body corporate fees
– electricity is normally paid by the tenant.
– insurance
– advertising
– real estate agents fees
– bank charges
– depreciation on
(a) building built after 1985
(b) on fixtures & fittings
– repairs is a tricky area as it falls into 2 categories
(a) to maintain or repair means to replace to its original condition. Example is to repair a wooden fence back to a wooden fence.
(b) however if you were to improve on the original condition than it's a Capital expenditure and you can only depreciate it. Example is to replace a wooden paling fence with a brick fence.
– lawn mowing and gardening
– travel is a tricky one as it must not be incidental to the trip. Example if you were going to Brisbane for a holiday for 3 weeks and you happen to drop in to inspect your rental property for 30 minutes than it's incidental and the airfare is not deductible. The holiday must be incidental for the trip to be deductible.
– interest on loan is deductible but not the principle amount.
Helpful tips on record keeping
Your investment property should work for you and not the other way around.
So it's important that you are not burden with hours of paperwork that discourages you from buying your second or third properties.
The best way to manage your records for tax with a minimum of fuss is as follows:
1. Ask a real estate agent to manage the property for you and get them to pay for all expenses from the rent they collect for you and try to avoid paying any expenses yourself
2. This allows you to use the rent collected to pay expenses instead of it sitting in their Trust Account.
3. At year end they usually supply you a one page summary of all rent received and expenses paid on your behalf. You can than give this one page to your accountant.
4. Avoid paying anything yourself but in the event you have to than simply summarize what you have paid on one page and give this to your accountant. Be careful to avoid recording the expenses paid by your real estate agent as you will run the risk of claiming the expenses twice.
5. You don't need to give your accountant the receipts but file them away in case you are asked for them in an audit by the ATO.
6. If you have several properties the process is the same. Your real estate agent will provide a yearly summary for all properties and you should pass this into your accountant.
7. Loans. You can provide the loan statements to your accountant or you can simply summarize the interest paid on your loans on a spreadsheet or a piece of paper.
8. The first year is the most complicated because it involves creating a "Purchase Sheet" that is carried forward from year to year so that when you sell you have accurate records of what was incurred to determine your Capital Gains Tax (if any)
9. Don't forget to get a Depreciation Schedule from a Quantity Surveyor as your accountant is not permitted to estimate fixtures and fittings or building values. This is a very important item as it allows you to claim an expense without having to pay cash for it. It's simply a paper deduction but allowed to be claimed against real rent received.
10. If you have carried out renovations make sure you have a "Scrapping Schedule" that allows you to claim the items you have demolished as a tax deduction.
Make sure you use a property tax accountant as many accountants do not know what to claim for your rental properties.
SUBSCRIBE & DON'T MISS A SINGLE EPISODE OF MICHAEL YARDNEY'S PODCAST
Hear Michael & a select panel of guest experts discuss property investment, success & money related topics. Subscribe now, whether you're on an Apple or Android handset.
PREFER TO SUBSCRIBE VIA EMAIL?
Join Michael Yardney's inner circle of daily subscribers and get into the head of Australia's best property investment advisor and a wide team of leading property researchers and commentators.
---
---