---
As Australia's property market continues to appreciate, property portal Onthehouse.com.au released new data unveiling Australia's most property-rich streets, with NSW's Raglan Street in Mosman revealed as the number one destination for million-dollar houses.
The findings showed that NSW was the wealthiest state when it comes to residential property overall, with 23.4% of dwellings in the metro suburbs valued at over $1 million in 2014.
Despite housing the nation's most million-dollar heavy street, Mosman itself came in as the state's 11th wealthiest suburb for percentage of million-dollar properties, with 99.87% of houses in the millionaire's club.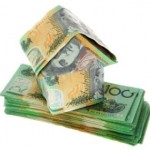 Balgowlah Heights, Clontarf, Cremorne Point, Duffys Forest, Henley, Huntleys Point and Huntleys Cove all ranked joint first on the scale with a hit rate of 99.99%.
John Edwards, Consulting Analyst for Onthehouse.com.au, said:
"It was no surprise to see so many of New South Wales' suburbs housing some of Australia's most expensive properties.

Within the Top 10 alone, no suburb drops below 99%, and while Mosman didn't make the Top 10, the fact it hosts Australia's number one street still cements its position as one of Australia's most prosperous localities."
NSW's wealthiest suburbs:
Calculated on a percentage basis (houses valued over $1 million), the table below demonstrates the wealthiest NSW suburbs in ranking order of:
| | | | | |
| --- | --- | --- | --- | --- |
| Ranking | Suburb | Postcode | State | Percentage of houses over $1m |
| 1 | Balgowlah Heights | 2093 | NSW | 99.99% |
| 1 | Clontarf | 2093 | NSW | 99.99% |
| 1 | Cremorne Point | 2090 | NSW | 99.99% |
| 1 | Duffys Forest | 2084 | NSW | 99.99% |
| 1 | Henley | 2111 | NSW | 99.99% |
| 1 | Huntleys Point | 2111 | NSW | 99.99% |
| 1 | Huntleys Cove | 2111 | NSW | 99.99% |
| 8 | Cremorne | 2090 | NSW | 99.95% |
| 9 | East Lindfield | 2070 | NSW | 99.91% |
| 10 | Coogee | 2034 | NSW | 99.91% |
Source: Onthehouse.com.au
NSW's Top ranking streets
Similarly, the following table demonstrates NSW's top ranking streets for number of million-dollar properties:
| | | | | | |
| --- | --- | --- | --- | --- | --- |
| Ranking (NSW) | Ranking (National) | Suburb | Street Name | Houses over $1m in 2014 | Percentage of Houses over $1m |
| 1 | 1 | Mosman | Raglan Street | 297 | 99% |
| 2 | 2 | Vaucluse | Old South Head Road | 220 | 99% |
| 3 | 3 | Castlecrag | Edinburgh Road | 215 | 99% |
| 4 | 4 | Vaucluse | Hopetoun Avenue | 199 | 99% |
| 5 | 5 | Castle Cove | Deepwater Road | 197 | 99% |
| 6 | 6 | Coogee | Mount Street | 186 | 99% |
| 7 | 7 | Coogee | Brook Street | 182 | 99% |
| 8 | 8 | Seaforth | Seaforth Crescent | 179 | 99% |
| 9 | 9 | Bondi | Bondi Road | 170 | 99% |
| 9 | 9 | Mosman | Awaba Street | 170 | 99% |
Source: Onthehouse.com.au
Mr Edwards further commented:
"With Australian values at a high, many more properties are breaking the million dollar value. The fact is, many of our property millionaires may not even know the value of their property.

While this latest data has revealed our nation's most exclusive 'millionaire rows' – you don't necessarily have to live in Mosman or Vaucluse to boast a million dollar home.

Based on our findings, we expect to see new suburbs emerge as millionaire property hotspots over the coming year.

It was interesting to note that Castle Hill topped the chart as the suburb with the largest increase in million dollar properties over the last 12 months, closely followed by Ryde, Epping, Cherrybrook and Carlingford."
---
---