4 years ago I wrote a bit here about 'game theory', and how and why Australia never got our Minsky moment through the fina
ncial crisis.
Game theory tends to assume that people should act rationally, but when they are put in a real world position they can deviate and try to second guess what other participants in the game or market will do.
There was even a rubbish game show which tried, albeit mostly unsuccessfully, to show how this might work in practice.
Paradox of thrift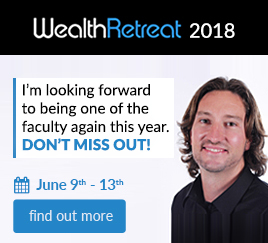 Too much saving in an economy can lead to a decline in aggregate demand, in turning becoming harmful to the economy.
Individually when times are a bit tough, it might make sense for us to sock a bit away for a rainy day.
However, if we all do so simultaneously it then we'll end up with lower demand for goods and services, in turn company revenues, profits, and taxes payable will decline, hiring may sag, and so on.
So what starts out as an apparently good idea for the individual household becomes problematic on a widespread scale.
Saving ratio
There was a raft of discussion in media articles and on social media over the last week or so discussing Aussies "dipping into savings".
I was going to let it pass, but then I saw another one yesterdat!
Going back to the reported figures, the Australian national accounts – which I looked at in a bit more detail here – showed that the household saving ratio was 5.2 per cent in the December quarter down from 6.2 per cent a year earlier.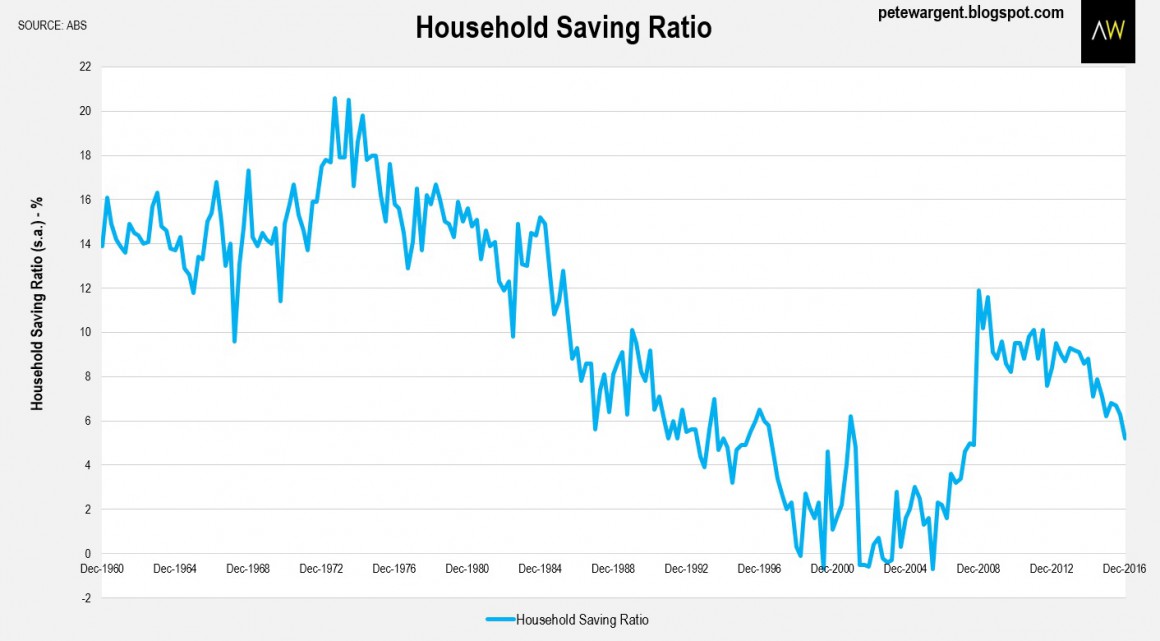 Consumption
Firstly, it's important to note that the saving ratio is a derived figure, based upon estimates of what happened to household incomes (which was very weak in the quarter) and consumption (which didn't fare too badly).
Part of the point of lower interest rates is to stimulate spending and demand, so the drop in household saving ratio – assuming it actually did take place – may conversely be a good thing, the intended wealth effect of a lower cash rate and rising dwelling prices.
Lower rates work via lowering returns on cash, and through reduced mortgage repayments, while other things being equal a lower interest rate can decrease the currency's relative value, thereby encouraging us to spend more at home and less in, say, Hawaii.
The national accounts also showed that even with the strong growth in Australia's population and rising house prices, total interest payable on dwellings is still even today much lower than it was in March 2008.
Far from "dipping into their savings" Australians have socked away record cash and deposits.
The December 2016 figures aren't yet available, but the September data showed currency and deposits soaring well past $1 trillion, more than double the amount on hand in June 2008 and comfortably a record high.
Perhaps the problem for a sluggish domestic economy has been too much saving, rather than not enough?

Subscribe & don't miss a single episode of michael yardney's podcast
Hear Michael & a select panel of guest experts discuss property investment, success & money related topics. Subscribe now, whether you're on an Apple or Android handset.
Need help listening to michael yardney's podcast from your phone or tablet?
We have created easy to follow instructions for you whether you're on iPhone / iPad or an Android device.

Prefer to subscribe via email?
Join Michael Yardney's inner circle of daily subscribers and get into the head of Australia's best property investment advisor and a wide team of leading property researchers and commentators.
---
---