Investors pile in
In the first quarter of 2016 the Australian Labor Party (ALP) announced as part of its 'positive policies' manifesto that if elected it planned to wind back certain tax benefits for property investors.
At that point, investor housing finance was down 22 per cent year-on-year at just $10.8 billion, following on from APRA's cooling measures.
Predictably enough, since that time investor lending has come storming back, to the extent that at $13.8 billion total monthly investor loans are now 28 per cent higher than a year earlier.
Tax was far from the only factor in play, of course.
Experiences in the UK showed that when new lending rules are implemented, borrowers can take a little time to get to grips with the new criteria, before adjusting course accordingly.
And then there was the interest rate cut on May 4, with borrowers – correctly as it turned out – anticipating that interest rate cuts are rarely delivered as a lone wolf.
Another cut followed on August 3 and then investor loans were really off to the races.
Further measures
It's tempting to argue that the market should just be left to sort itself out, and in some areas it already has.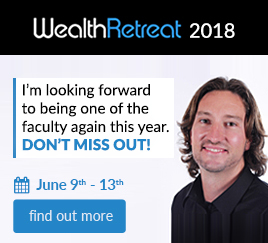 When there are more rentals than willing tenants, then in time rents fall, vacancy rates rise, and owning an investment property naturally becomes are less than attractive proposition.
But while it's common to see a high level of investor interest in the inner capital cities where rental demand is high, even far out into the suburbs and the traditional homebuyer heartlands there seems to be an unnaturally high number of investors perusing the market, which is both unhealthy and unsustainable.
There is presently some talk of the incumbent Coalition making changes to the capital gains tax (CGT) legislation, but overall the government doesn't seem to be planning much in the way of cooling the housing market.
Meanwhile, the economy generally isn't in sound enough condition for markets to believe that the Reserve Bank will be hiking the cash rate any time soon.
It seems most likely that further measures will come via the regulator as 2017 rolls on, and will perhaps be manifested in higher mortgage rates for investors, or tougher qualifying criteria for investor loans, or both.

Subscribe & don't miss a single episode of michael yardney's podcast
Hear Michael & a select panel of guest experts discuss property investment, success & money related topics. Subscribe now, whether you're on an Apple or Android handset.
Need help listening to michael yardney's podcast from your phone or tablet?
We have created easy to follow instructions for you whether you're on iPhone / iPad or an Android device.

Prefer to subscribe via email?
Join Michael Yardney's inner circle of daily subscribers and get into the head of Australia's best property investment advisor and a wide team of leading property researchers and commentators.
---
---