We're now in the middle of January 2018, which means that all of your "I'm going to save $X this year" and "I'm going to cut costs" resolutions should be in full flight.
New year, new you, right?
Well, the reality is that New Year's Day doesn't just magically make things happen with little to no effort on your part.
Saving money and cutting costs takes time, and usually a drastic change in your spending habits.
However, one thing that the majority of us have, in some shape or form, is insurance.
So how can you cut your insurance costs in 2018?
Car insurance
Car insurance premiums fluctuate greatly based on certain factors.
The cost usually takes into account the address where your car is kept and even the colour of your car; factors that are difficult to change.
But not to worry, hope isn't lost.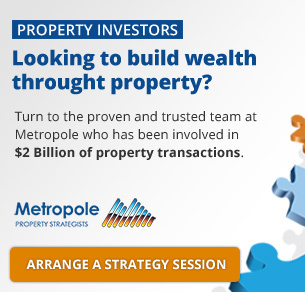 One way that you can save money is by switching to a "pay as you go" policy, where your premium is dependent on how many kilometres you drive in a year.
So essentially, the less you drive, the less you pay.
While not all brands will offer this option, newer insurers such as Huddle are breaking into the market and encouraging this trend.
You can also remove additional drivers from your policy.
If you have a driver listed who hardly ever uses your car, take them off the policy.
While this does mean that if they get into an accident, they may not be covered, it should also save you a bit of money.
You should also avoid unnecessary modifications as these can hike up your premiums quite a bit too.
Home insurance
There are some general things that you can do to reduce the cost of your home insurance.
Take advantage of multi-policy discounts.
This means that if you already have one type of insurance with a brand such as Budget Direct, you can get a discounted premium if you take out another type of insurance with that brand as well.
Many insurers are also trying to encourage their customers to purchase their policies online, so you'll often receive a better deal by doing this than by doing it over the phone.
Make sure that you're not paying for home insurance cover that you don't need.
Check your policy inclusions and ensure that you're only paying for natural disaster cover that is relevant to you.
For example, you may not need flood cover if you don't live anywhere near a waterway.
You should also invest a bit of money into better home security (deadbolts, an alarm system and even a guard dog), which could lower your premiums a fair amount.
Health insurance
Health insurance premiums rise every year on 1 April (this year, premiums are expected to go up by about 4%), which means that we're about to be hit with a price hike.
However, by paying for your entire year's policy upfront before the prices rise, you can avoid the premium increase.
You should also make sure that your policy only includes cover that you actually need.
For example, a retiree won't need cover for pregnancy, and someone younger most likely won't need cover for a hip replacement.
Check your inclusions and ask yourself if you really need it.
Often you'll be able to cut something out.
Life insurance and income protection insurance
It can be tricky to reduce the price of your life insurance and income protection insurance since they're usually specifically tailored to your situation.
However, there are a couple of ways that you can cut costs, depending on what you're willing to sacrifice.
For example, if you take out a policy via your superannuation, you'll likely pay less than if you've gone directly through an insurer.
However, your level of cover may be lower, so it's important to weigh up these options.
Another way to cut down on life insurance, total and permanent disability (TPD) or income protection costs is to compare policies online or speak directly to a licensed financial adviser.
Make sure your adviser is a trusted professional and doesn't represent one brand or broker.
Travel insurance
Since this is usually just a one-off payment, you don't need to worry too much about lowering this price.
But the best way to cut costs on your travel insurance is to simply use a comparison website to ensure that you're getting the best value.
This allows you to get an overall view of the market so you can understand what exactly is included in a policy and how much you can get paid out if you make a claim.
You can compare policies online for any insurance type so make sure to do your research, shop around and ensure you're getting the best policy for you.
Richard Laycock is an insurance expert at finder.com.au

Subscribe & don't miss a single episode of Michael Yardney's podcast
Hear Michael & a select panel of guest experts discuss property investment, success & money related topics. Subscribe now, whether you're on an Apple or Android handset.
Need help listening to Michael Yardney's podcast from your phone or tablet?
We have created easy to follow instructions for you whether you're on iPhone / iPad or an Android device.

Prefer to subscribe via email?
Join Michael Yardney's inner circle of daily subscribers and get into the head of Australia's best property investment advisor and a wide team of leading property researchers and commentators.
---
---