The Australian Bureau of Statistics released construction work done data for the March 2016 quarter.
The data set looks at the value of construction work completed over the quarter and is an input to the national accounts (GDP) data.
Over the quarter, the value of construction work done was $47.928 billion which was down -5.5% over the quarter and -7.2% year-on-year.
In fact, the value of construction work done over the March 2016 quarter was the lowest since June 2011 and has been trending lower since the December 2012 quarter.
The decline in the value of work done is largely being driven by engineering construction which was bolstered until recent by the mining investment boom.
Over the quarter there was $24.9 billion worth of building work completed and $23.0 billion in engineering construction completed.
It shows that following a recent boost from infrastructure investment, building construction is now the key driver.
The value of engineering construction work done peaked at $34.7 billion in the September 2012 quarter and has since fallen by -33.6% while building activity peaked at $25.2 billion in the December 2015 quarter and has fallen by -1.0%.
With construction work in both the building and engineering sectors falling it is difficult to see how construction work done won't continue to decline over the coming months.
Even the largest residential housing construction boom on record has not been enough to offset the previous largest engineering construction investment boom on record.

The building segment of construction work done consists of residential and non-residential construction (offices, retail shops, industrial properties).
The previous data showed building work has started to fall with the fall being driven by non-residential construction.
In fact residential construction work done is continuing to climb and is now at a record high $16.6 billion while non-residential is down -18.6% from its June 2010 peak.
While the largest residential construction boom in history continues to drive activity in that sector higher, it isn't enough to offset the decline in the non-residential (and engineering construction) sector which is well below peak levels of activity.
The residential construction component is further broken down into three components: houses, other residential (units) and alterations and additions, including conversions.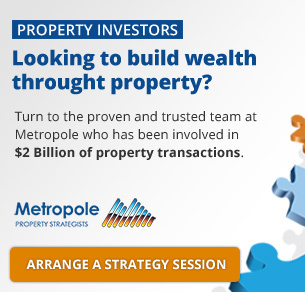 Unit construction work done reached a record high of $6.8 billion on the back of the biggest unit construction boom on record.
While unit construction activity continues to rise, the $7.7 billion in work done for houses is down -7.1% from its recent peak in March 2015 at $8.3 billion.
The value of alterations and additions completed was recorded at $2.0 billion over the quarter down -6.9% from its $2.1 billion peak over the September 2011 quarter.
It is anticipated work done for houses will continue to trend lower while unit work should trend higher over the next few quarters before starting to fall.
Meanwhile, the direction of alterations and additions is unclear but there could be some scope for an increase over the coming quarters and years given how much equity some home owners have and the costs associated with moving home.
Residential construction has been a large contributor to economic growth over recent years however, it looks as if it is likely to start detracting from growth as construction activity moves through a peak.
Housing construction activity has already been fading for a year while unit activity continues to rise however, we anticipate that it too will turn within the next 12 months.
With the resources boom and concurrent infrastructure investment boom so important to Australia's prosperity coming out of the financial crisis as it faded, building activity became extremely important, particularly residential construction activity.
With the residential construction boom starting to fade we need the next economic driver to rise in order to offset the slowing in building activity.
An increase in infrastructure investment would seem to be a prime candidate however, Governments may not be willing to invest the money.
The next boom will seemingly need to come from somewhere else; potentially from the education, health and tourism sectors as the lower Australian dollar makes these sectors more globally competitive as well as increased consumption if households start to ease their rate of saving.

Subscribe & don't miss a single episode of michael yardney's podcast
Hear Michael & a select panel of guest experts discuss property investment, success & money related topics. Subscribe now, whether you're on an Apple or Android handset.
Need help listening to michael yardney's podcast from your phone or tablet?
We have created easy to follow instructions for you whether you're on iPhone / iPad or an Android device.

Prefer to subscribe via email?
Join Michael Yardney's inner circle of daily subscribers and get into the head of Australia's best property investment advisor and a wide team of leading property researchers and commentators.
---
---