---
One of the best pieces of advice I've received as a property investor is to "follow the jobs growth".
Australia is in the midst of a significant structural shift towards knowledge and services based industries and the data shows that increasingly jobs growth, population growth and economic output is flowing to the centre of our major capitals.
With just over 60 percent of Australia's population located in the five largest capital cities it might seem reasonable to expect that around 60 percent of jobs created would be in those five largest capital cities too.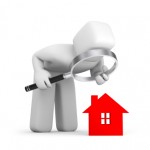 However, this is nowhere near being the case as this week's Detailed Labour Force data from the Australian Bureau of Statistics confirmed.
Over the years our analysis shows that jobs growth has been much stronger in the five largest capital cities at well over 70 percent of the total for their respective states.
And over the past five years, of the jobs growth in New South Wales, Victoria, Queensland, Western Australia and South Australia, some 77.4 percent of the jobs added have been in the capital cities, with only regional Queensland contributing significantly.
Not only is there a structural shift afoot in favour of capital cities and centralisation, our analysis of the data below shows that the trend is actually now accelerating.
Part 1 – Full-time employment growth
Looking at full-time jobs growth over the long term we can see that while regional New South Wales has added jobs until relatively recently, the overwhelming majority of employment growth has been in the capital cities:
In the other states we expect to see something similar playing out, with one exception: Queensland.
Queensland is home to some large and growing conurbations outside Brisbane including Gold Coast/Tweed Heads, Sunshine Coast, Cairns, Toowoomba and Townsville, for example, and as such the rest of state figures for Queensland have tracked relatively strongly. Not so elsewhere…
Part 2 – Total employment growth
In recent times many jobs added are not of the full-time variety and therefore we have run the same charts for total employment growth over the long run.
Note that regional Victoria has added more part-time jobs, but still it is the capital cities which overwhelmingly lead the way.
And it's a similar story in the other states.
These figures are sometimes easier to interpret in a column chart, and here the evidence in favour of Australia's increasing dependence upon its capital cities for total employment growth and prosperity is compelling:
We note that jobs growth in regional Australia has stalled, and with the mining construction boom transitioning into the production phase, this trend is likely to become worse rather than better.
Part 3 – Unemployment
Finally, we note that employment growth is not yet occurring fast enough in this cycle to offset population growth in the capital cities and thus the trend in unemployment is up.
Our analysis of population growth in the 'rest of state' regional areas over recent years has shown the growth in regional population to be comparatively weak, and therefore unemployment should not be rising.
However, regional jobs growth in Australia has almost totally stalled and the the recent unemployment trend is therefore still up in most cases.
Summary
In short, the capital cities are increasingly becoming the job and population growth magnets, and as the data continues to show, this is becoming more and more so the case as the years progress.
However, by no means should you take our word for it. To conclude, an extract from Australia's most widely respected economics journalist, Ross Gittins:
"Why isn't economic activity spread pretty much evenly across our vast continent? Why is almost all of it concentrated around our coastline?

For most of our states, up to three-quarters of their economic activity is concentrated in their capital city, which is also the state's first site of white settlement.

This is partly an accident of history. Newcomers tend to settle where other people are already settled. Many of the firms in a particular industry will gravitate to the same city, usually a big one.

Why? So as to exploit "economies of agglomeration"

The advent of the knowledge economy has given agglomeration economies a major new twist and added to the economic significance of big cities, as the report, Mapping Australia's Economy: cities as engines of prosperity, by Jane-Frances Kelly and Paul Donegan, of the Grattan Institute, has pointed out.

"Today the Australian economy is no longer driven by what we make – the extraction and production of physical goods – but rather by what we know and do.

Like other advanced economies around the world, our economy is continuing to become more knowledge-intensive, more specialised and more globally connected," the report says.

"Knowledge-intensive businesses – which are the most productive today – tend to cluster and thrive in the centres of large cities."

It turns out economic activity in Australia is concentrated in and around large cities, but is not distributed evenly within cities.

[sam id=50 codes='true']

Central business districts and inner-city areas are especially important: they represent substantial concentrations of employment, but even more intense concentrations of economic activity.

In other words, CBD workers have a lot higher productivity than other workers.

The report explains that "the more highly skilled and specialised a job, the greater the need to find the best person to fill it.

This is especially important when the work involves knowledge, expertise, judgment and learning".

Being close to suppliers, customers and rivals helps businesses generate new business opportunities and ideas for products and services, and better ways of working.

These transfers of expertise, new ideas and process improvements that occur through interactions between businesses are called "knowledge spillovers" (a class of "positive externality").

Within cities, CBDs and inner-city areas offer the most opportunities for face-to-face contact among workers, essential to benefiting from knowledge spillovers.

Spillovers often involve combining and recombining knowledge to come up with new products and ways of working.

Workers build on each other's thoughts, jointly solve problems and break through impasses. Trust is essential, and these kinds of complex conversations are best had in person.

"High-speed broadband and other advances in communication technologies will never replace the importance of face-to-face contact," we're told.

Grattan's research finds that residential patterns and transport systems mean CBD employers have access to only a limited proportion of workers in metropolitan areas.

Turning that around, many workers, particularly in outer suburbs, have access to only a small proportion of jobs across the city.

For instance, in some outer suburban growth areas of Melbourne, just 10 per cent of the city's jobs can be reached within a 45-minute drive. If work journeys are made by public transport it's worse.

The report warns that, unless governments lift their game, "Australian cities are likely to continue to spread outwards, further increasing the distance between where many people live and the most productive parts of large cities". This would harm productivity – and workers' opportunity to get ahead."
SUBSCRIBE & DON'T MISS A SINGLE EPISODE OF MICHAEL YARDNEY'S PODCAST
Hear Michael & a select panel of guest experts discuss property investment, success & money related topics. Subscribe now, whether you're on an Apple or Android handset.
PREFER TO SUBSCRIBE VIA EMAIL?
Join Michael Yardney's inner circle of daily subscribers and get into the head of Australia's best property investment advisor and a wide team of leading property researchers and commentators.
---
---