Immigration rebounds
Young people from home and abroad are migrating to Melbourne in droves.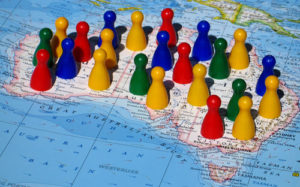 Net overseas migration accelerated into New South Wales and Victoria according to the ABS Australian Demographic Statistics for March 2016, helping total quarterly population growth to surge to +107,497 in only the first three months of the calendar year.
Perhaps just as significantly, net overseas migration has stopped declining in Queensland and Western Australia.
Indeed, WA has now recorded four consecutive quarters where net overseas migration has exceeded the corresponding prior year figure.
On the other hand South Australia is struggling to attract immigrants, with a year-on-year decline in net overseas migration of 18 per cent in the March quarter.
There was also a moderate decline in Tasmania, the Apple Isle never having attracted a high absolute level of immigration.
Pastures new
An implication of the stabilisation of the immigration rate is that net interstate migration becomes relatively more important in determining Australia's demographic trends.
Of the people movements between the big three states, one in three moves north from New South Wales to Queensland, ostensibly for a warmer climate and relatively inexpensive housing (and why wouldn't you?
Having taken the plunge myself, it's one of the better decisions you can make from a lifestyle perspective!).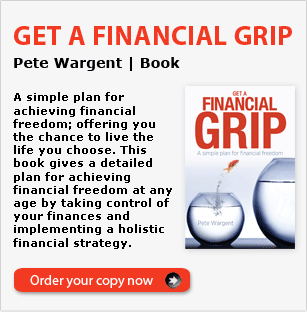 Queensland's annual net interstate migration is picking up as expected at this stage in the cycle, increasing from just +5,594 in December 2014 to +10,118 by March 2016, meaning that total annual population growth is now rising again in the Sunshine State.
Despite this, by far the most noticeable relocation trend over the past decade has been the unprecedented rise of Melbourne as a destination for young Australians.
While regional population growth in Victoria ex-Geelong has slowed to a near standstill, Greater Melbourne is positively booming.
Annual net interstate migration into Victoria has ripped to a previously unimaginable +14,529.
Wowsers!
The underlying figures reveal what is driving this trend of relocation to Victoria and why – in a nutshell the answer is 20 to 29 year old workers seeking superior employment opportunities.
Perhaps thanks to the state's historically high under-utilisation rate, relative to the size of its incumbent population South Australia experienced an alarming net interstate outflow of -5,887, the highest annual figure in two decades and a brain drain which looks set to threaten the record high set in 1995.
Population growth by state
Totting this little lot up we can see that annual population growth is now increasing where net interstate migrants are flowing, namely in Victoria and Queensland.
The three most populous states snaffled up well over 85 per cent of the total population growth over the year to March, with around four-fifths of that growth taking place in the respective capital cities, and New South Wales and Victoria capturing a record high two-thirds of the total at precisely 66.6 per cent.
Looking at the estimated resident population by state shows that while New South Wales soared past 7.7 million in Q1 2016, Victoria is actually increasing its population at a faster pace of +1.9 per cent per annum, sending its total headcount blazing beyond 6 million in the March quarter.
Projecting these trends forward Melbourne will eventually overtake Sydney to become Australia's most populous capital city, although that will take some time and the harbour city's mantle remains safe for quite a while yet.
It's evident here that population growth in the resources states has taken on a far less bullish trajectory since the mining investment boom peaked in 2012.
As resources investment fades and international students become a key driver of population growth, the Productivity Commission expects that the inner capital cities will become major beneficiaries of immigration.
And this may be no bad thing given the record number of new apartments falling due for completion over the next couple of years.

Subscribe & don't miss a single episode of michael yardney's podcast
Hear Michael & a select panel of guest experts discuss property investment, success & money related topics. Subscribe now, whether you're on an Apple or Android handset.
Need help listening to michael yardney's podcast from your phone or tablet?
We have created easy to follow instructions for you whether you're on iPhone / iPad or an Android device.

Prefer to subscribe via email?
Join Michael Yardney's inner circle of daily subscribers and get into the head of Australia's best property investment advisor and a wide team of leading property researchers and commentators.
---
---