---
The idea of the average home costing 4.6 million dollars in 30 years time seems ludicrous now, but history has proven time and time again that property remains a solid investment and anything is possible.
The cost of buying a home in Australia is twice as high as it was 30 years ago, but property is still more attractive than renting, according to a new investigation by one of Australia's biggest comparison websites finder.com.au[1].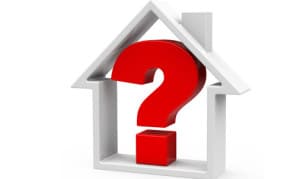 The average mortgage size for Baby Boomers was just twice the price of their average income in 1984, while today it's four times the price.
The current average mortgage size is $334,000 with an average annual income of $79,000.
Compared to 1984, the average mortgage size was $37,542 with an average annual salary of about $19,000.
Michelle Hutchison, Money Expert at finder.com.au, said many borrowers are border line in mortgage stress.

"This side by side comparison of the cost of living now compared to 30 years ago shows that the average borrower is much closer to mortgage stress, which is when mortgage repayments make up 30 percent or more of your income.

"The average mortgage size is almost eight times bigger than it was in 1984, however average salaries have not kept up this pace, increasing by 316 percent. In fact, in 1984, the proportion of repayments to income was 23 percent and now it's 29 percent.

"The concerning part is that interest rates are half of what they were 30 years ago, with the average standard variable rate currently about 5.5 percent compared to 11.5 percent in 1984."
The finder.com.au investigation also found that monthly mortgage repayments are $1,896 compared to $372 – over four times more than 30 years ago, based on the average standard variable rates and average loan sizes.
The average property value is currently about $580,000 compared to $66,042 30 years ago.
Despite the tougher times, more Australians are living the dream of home ownership and taking on a mortgage, with almost four times more households with a mortgage than 30 years ago.
[sam id=53 codes='true']
This is compared to population growth of 54 percent.
The number of households renting has increased by 87 percent, from 1.27 million in 1984 to 2.38 million now.
"The good news is that history shows property is a great investment. If this trend continues, homeowners can expect the average property of $580,000 to be worth $4.6 million in 30 years time."

"It's a good time to buy property before prices rise further, as the finder.com.au Reserve Bank Survey shows that another cash rate cut is on the the cards within the next few months, which is likely to fuel property prices."

"Even if it takes you another five years to save for a deposit, it's worth getting into the property market when you can if you compare it to the past 30 years of returns."
[1] Experian Hitwise 2013, 2014
---
---