Have you noticed how everything in life seems to be getting increasingly complex?
Technology, we were told, would make our lives easier and give us more free time.
But it seems the more tech-savvy we become, the more complicated we make things.
Take a property transaction for instance.
Once upon a time, it used to be a real estate agent fielding phone calls and arranging a few inspections, before a willing buyer came along and negotiated a purchase.
Now though, there are entire 'sales teams' in most agencies, with a whole crew of marketing and administrative staff lending support to the agent and in turn, giving the vendors a distinct advantage when it comes to negotiations.
Now though, the tables are slowly turning as Australia becomes more like America with regard to the business of real estate deals.
For a long time in the US, both participants in a property transaction have had third party representation to parley on their mutual behalves.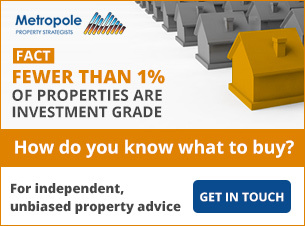 Buyer's agents are an accepted part of the American property landscape and since late last century, using a buyer's agent or advocate has caught on quickly in Australia.
Given that today's increasingly sophisticated sales campaigns are entirely geared to generate the highest possible sales price for the vendor (and a bigger commission to the selling agent), it's little wonder that more buyers are feeling the need to 'level the playing field', so to speak.
Around inner city markets in particular, property investors as well as owner-occupiers are calling on the various services offered through buyer's agents.
A growing trend that's not too surprising when you consider many transactions in some of our more sought after urban precincts involve million dollar plus price tags.
Let's face it; most people won't even consider throwing $20,000 at the share market without first seeking professional guidance from an expert.
So why, as a serious and savvy property investor, would you think about handing over $500,000 or more without first consulting someone who knows the local housing market just as intimately as a good stockbroker knows theirs?
Catching up and catching on
Buyer's agents add an interesting dynamic to the Australian property sector.
One could argue that the rise of this industry really kicked off at the end of last century, with the catalyst being a massive surge in property investment activity.
Time poor, executive type baby-boomers with lots of spare equity and/or cash who wanted to build a retirement portfolio, were the primary demographic using buyer's agent services at the time.
Then of course there were the ex-pats, either returning from long working holidays abroad, or deciding to invest in a piece of home whilst still overseas.
Nowadays though, our clientele are becoming increasingly diverse, with the popularity of buyer's agents growing in line with the number of pay television shows that highlight how much time and money we can save purchasers.Due to obvious geographical constraints, the local representation of a buyer's agent was essential for these absentee Aussies.
People looking to relocate interstate and even first timers with a tight budget and hankering for an inner city abode are seeking the expertise of a buyer's agent, while the majority of today's serious property investors won't do a deal without their own representation.
Of course, we still have a while to go before buyer's agents are a mainstream feature of the local housing market.
Last year a Real Estate Buyers Agents Association of Australia (REBAA) survey revealed that around $636 million worth of real estate transactions in NSW, across the 2012-2013 financial year, involved professional buyer representation.
This is a 1% blip on the charts when you consider more than $90 billion worth of residential property was traded at the time.
However, there is certainly a growing public awareness as to the benefits a buyer's agent can bring, providing invaluable guidance for property investors in particular.
For investors, the advantages of using a buyer's agent are multi-dimensional, including:
Saving valuable time researching the market.
Identifying the best possible property aligned with your specific investment objectives and strategy.
Negotiating the fairest possible purchase price (in line with intrinsic market value) to ensure you don't overcapitalize and risk sacrificing equity at point of purchase.
Providing you with all the facts to make an informed decision and working exclusively for you, thereby leveling the playing field.
Local market knowledge that money can't buy.
Access to off market properties
Stopping you making the common mistakes many investors make
What about the cost?
The perceived expense of hiring a buyer's agent is generally what deters more people from exploring this as an option for their next property purchase.
With commissions charged at around 2 to 2.5% of the final purchase price, or a set fee anywhere between $6000 and $15,000 for negotiating a sale, it's not surprising that some may consider this a high-end luxury service.
But when you think about all those countless weekends spent searching for the right property, dealing with elusive and sometimes pushy sales agents, only to turn up at auction after auction and face the heartbreak of losing out to the competition, the fees buyer's agent charge suddenly seem pretty reasonable.
Especially when you consider that a good buyer's agent should be able to save you buying the wrong property which could cost you a lost opportunity or the ability to leverage into the next and then again the next property.
What to look for
As with everything in real estate, not all buyer's agents are created equal.
So here is what you need to look for when interviewing and qualifying a potential candidate to assist with your next property purchase…
Experience. How much do they have and how well do they understand the local market and values? Importantly, do they walk their own talk and have their own property investment portfolio?
Exclusivity. Playing both sides means the only winner is the agent. Make sure they are representing your best interests and importantly, if you find a particular product being pushed on you (like off the plan or serviced apartments), run the other way!
Clients. Referrals from previous clients are an excellent way to gauge the qualifications and quality a buyer's agent will bring to the table. If they cannot give you references, be very wary.
Next time you are thinking about going it alone because the cost of a buyer's agent is too prohibitive, take some time to consider what you could be saving in the long run and then ask yourself, 'Can I afford NOT to use a buyer's agent?'

SUBSCRIBE & DON'T MISS A SINGLE EPISODE OF MICHAEL YARDNEY'S PODCAST
Hear Michael & a select panel of guest experts discuss property investment, success & money related topics. Subscribe now, whether you're on an Apple or Android handset.
NEED HELP LISTENING TO MICHAEL YARDNEY'S PODCAST FROM YOUR PHONE OR TABLET?
We have created easy to follow instructions for you whether you're on iPhone / iPad or an Android device.

PREFER TO SUBSCRIBE VIA EMAIL?
Join Michael Yardney's inner circle of daily subscribers and get into the head of Australia's best property investment advisor and a wide team of leading property researchers and commentators.
---
---