The RP Data CoreLogic Home Value Index results for October were released earlier this week as I explained in this blog

The results showed that across the combined capital cities, home values rose by 1.0% over the month, 2.2% over the 3 months to October and 8.9% over the past year.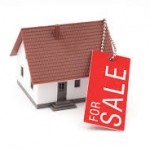 Although home values rose, they only increased in Sydney, Melbourne and Brisbane over the month and in Sydney, Melbourne, Brisbane and Adelaide over the past three months.
In a sign that some heat may be leaving the housing market, the rolling annual change in capital city dwelling values has continued to taper, easing to 8.9% over the 12 months ending October '14 compared with a recent peak in April this year when values were rising at the rate of 11.5% per annum.
The Reserve Bank (RBA) held their monthly board meeting on Tuesday just before the Melbourne Cup.
At the meeting the RBA Board decided to keep official interest rates on hold again at 2.5% (the lowest rate in 54 years).
It was the 15th consecutive month in which official interest rates were unchanged.
The RBA appears relatively comfortable with the level of growth in home values, but has made it clear they are uncomfortable with the level of investment in housing which, based on housing finance commitments, has moved to new record highs in both dollar terms and proportionally.
If the statement following the meeting is a guide to the RBAs thinking, it seems unlikely that interest rates will move over the coming months.
The Australian Bureau of Statistics (ABS) released building approvals data for September 2014.
[sam id=47 codes='true']
Over the month there were 15,004 dwelling approvals nationally and approvals fell by -11.0% over the month.
The number of dwelling approvals remains quite high however, after a recent peak of 17,668 approvals in January 2014 approvals were -15.1% lower in September.
Both houses and units recorded a fall over the month.
The -3.0% monthly fall in house approvals was the largest since April 2012 while the more volatile unit approvals were -21.5% lower over the month which was their largest fall since July 2012.
It is important to remember that approvals remain at high levels with 195,571 approvals over the past year, however it does seem as if we have now passed the cyclical peak in the number of approvals.
The next thing to watch will be how many of these approvals commence construction and ultimately end up being built.
Weekly Clearance Rates
RP Data recorded 2,033 auctions results across the previous week which accounts for 84% of all auctions held.
The weighted average auction clearance rate remained below the 70% mark for the fifth week running last week, recorded at 68.1%.
At the same time last year the weighted average clearance rate was slightly higher at 70.3%.
Auction volumes are higher than at the same level as one year ago (despite the low number of auctions across Melbourne which is normally the largest auction market); last week RP Data was monitoring 2,033 auctions across the capital cities, which was 22%, higher than a year ago.
The largest auction markets continued to record the highest clearance rates. Sydney's auction market saw a success rate of 75.6% across 1,259 auctions and Melbourne recorded a clearance rate of 69.6% across 220 auctions.
Capital city auction clearance rates
Week ending November 2, 2014
Weekly Advertised Listings
Over the four weeks to the 2nd of November, there were 52,799 newly advertised properties added the national market; the highest number of new listings since late April in 2011.
New listing numbers are higher than at the same time a year ago (+4.4%) nationally, but across the capital cities vendors seem to be more confident, with the number of newly advertised properties up 7.7% compared with last year.
The largest rise in newly advertised stock numbers can be seen in Brisbane, where new listings are 16.8% higher than a year ago, and in Darwin where new listing numbers are 13.8% higher.
There has been a reduction in new listing numbers compared with a year ago in Hobart (-6.5%) and Canberra (-9.8%).
Total advertised stock levels have been consistently rising during the Spring season and are now at their highest level since the middle of March 2014. Nationally there are 251,784 homes being advertised for sale (-2.3% lower than a year ago) and across the capital cities there are 109,466 listings (-4.5% compared with last year).
Note that sales listings are based on a rolling monthly count of unique properties that have been advertised for sale.
Number of homes for sale
Residential property listings advertised for sale over the four weeks ending 2/11/2014

SUBSCRIBE & DON'T MISS A SINGLE EPISODE OF MICHAEL YARDNEY'S PODCAST
Hear Michael & a select panel of guest experts discuss property investment, success & money related topics. Subscribe now, whether you're on an Apple or Android handset.
NEED HELP LISTENING TO MICHAEL YARDNEY'S PODCAST FROM YOUR PHONE OR TABLET?
We have created easy to follow instructions for you whether you're on iPhone / iPad or an Android device.

PREFER TO SUBSCRIBE VIA EMAIL?
Join Michael Yardney's inner circle of daily subscribers and get into the head of Australia's best property investment advisor and a wide team of leading property researchers and commentators.
---
---