There are more interesting articles, commentaries and analyst reports on the Web every week than anyone could read in a month.
Each Saturday morning I like to share some of the ones I've read during the week.
The weekend will be over before you know it, so enjoy some weekend reading…and please forward to your friends by clicking the social link buttons.
Government looks for housing deposit fix so first-home buyers can enter market 'as soon as possible'
Unless you've been living under a rock you will know that finding a solution for first home buyers is a hot topic, and it's not going away – so what's the answer?
According to an article on Domain.com.au the government has been busy looking for a solution – what does it include?
All should be revealed in the upcoming budget announcement.
The Turnbull government is looking at ways to help first home buyers save for their deposit more quickly in a housing marking where the goal posts keep shifting.

But Michael Sukkar – the minister assisting Treasurer Scott Morrison put together a housing affordability package for the May 9 budget – won't say whether this includes allowing young buyers to tap into their superannuation.

Mr Morrison told a conference on Monday it is now taking eight years to save for a housing deposit in Sydney and six years for those looking in Melbourne.

Mr Sukkar said if potential buyers have a target of $50,000 for a deposit in Sydney, by the time they get to the eighth year the deposit required is substantially more.

"We are going to be pretty keen to examine measures that can bridge that gap and allow first home buyers to get into the market as soon as possible otherwise the goal posts keep shifting," Mr Sukkar told Sky News on Tuesday.

There is speculation the government will consider allowing young people to divert super contributions into a special savings account, which they will have to match dollar for dollar from other savings.

Shadow treasurer Chris Bowen saw this as another Liberal attempt to undermine the superannuation system.

"It would actually overheat the housing market even more," Mr Bowen told ABC television.

"The only winners would be vendors who would have two first home buyers with access to super outbidding each other, spending their superannuation money."

Derryn Hinch, a key crossbench senator, believes such an idea is "crazy" and would push more people onto the pension, which would inevitably cost taxpayers.

He believes many young people have unrealistic expectations when it came to buying property.

"Owning your own home is not an Australian right, it's a dream and everyone wants to do it," he told ABC radio, adding you're not necessarily going to get a two-car garage at 22-years-old.

But he does favours making it easier for older people to downsize their homes by ensuring the move didn't affect their eligibility for the pension, in order to improve housing affordability.
Read the full article here
What to look for when investing in the USA + Melbourne's population set to double in 30 years
Another great Real Estate Talk show produced by Kevin Turner.
Michael Yardney talks about the recently released 'Plan Melbourne', what's on the drawing board – and if it's likely to have an impact.
Reed Goossens discusses what to watch out for when investing in the USA.
Allan Mason discusses negative gearing, and if the the Government should dump it
Peter Maddison talks about the new upcoming season of Grand Designs Australia.
Stephen Vick director of Nexus Private Wealth Management, discusses what constitutes a good or investment-grade property.
If you don't already subscribe to this excellent weekly internet based radio show do so now by clicking here.
Fever pitch
What is really going on when it comes to investor loans in Australia?
This Blog by Pete Wargent shows the statistics behind the results.
Melbourne homebuyers driving loans

After all the hysteria of the past week, it's a relief to be able to get back to some facts and figures.

Investor finance was somewhat softer in February at $12.9 billion, and this pre-dates the latest round of macro-prudential measures, which should put a few minds at rest.

The downturn in lending to investors was most marked for construction loans, another indicator that dwelling construction is about to drop (there is plenty of evidence in Brisbane of developers pulling up the ladder too, with the residual stock being shifted at heft discounts to retail prices).

Total housing finance also cooled a little in February to $32.9 billion in seasonally adjusted terms.

In trend terms, housing finance is at $33.5 billion, but further curbs on investor lending could slow the total over the months ahead.

A point well noted by Cameron Kusher of CoreLogic is that monthly total housing finance has increased from less than $20.5 billion in Q1 2012 to $33.5 billion today, so there is plenty of credit sloshing around the system.

The number of homebuyer commitments is in a gentle uptrend, while the total excluding refinancing has crept back up to its highest level since 2009.
Read the full article here
The RBA is stuck between a rock and a hard place on interest rates
There's been many conflicting opinions when it comes to the future of interest rates.
But what is the right move from the Reserve Bank of Australia?
This article from Business Insider looks into the research being conducted intro the RBA's dilemma surrounding interest rates.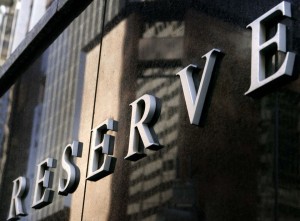 The Reserve Bank of Australia (RBA) is caught between managing systemic risks in a hot housing sector and propping up a weak labour market.

In a research note called "The RBA's Rock and a Hard Place," Morgan Stanley analysts argue that those competing forces have boxed the RBA in on its interest rate policy.

They think that the RBA will keep benchmark interest rates on hold at 1.5% until 2019 and make further use of macro-prudential measures to balance the economy.

Previously, the bank forecast a rate cut in Q3 2017 followed by two increases in 2018.

Currently, the market for interest rate futures is pricing the RBA to hike rates by August 2018.

Morgan Stanley said that the current market pricing doesn't take into account that a benchmark rate of 3% is equivalent to about 6.25% before the global financial crisis (GFC), given that Australia's household leverage has continued to spiral.

That high leverage, in connection with speculative conditions in the Sydney and Melbourne housing markets, is the "rock" that Morgan Stanley refers to which is preventing the RBA from cutting rates further.

The bank cites the prevalence of housing investment strategies based on interest-only loans at or around an 80% loan-to-value ratio and with negative gearing (i.e. making a rental loss).

Analysts see this strategy "as speculative in that its payoff is entirely dependent on capital gains".

This chart shows the the increase in investor-held properties in Australia that are negatively geared.

Given such conditions, the "rock" is plainly obvious and RBA governor Philip Lowe said as much in his speech on April 5, stating that a reduction in rates would encourage people to borrow more, which would have the probable effect of pushing up house prices further.
Read the full article here
Social media: Is it really the brain-killer we fear?
It seems like only yesterday the concept of Facebook was groundbreaking – now there's a new form of social media almost every week, and it's not slowing down.
But what's the real damage from your time spent on Instagram, Snapchat, Twitter etc.?
An article for the Herald Sun has reported on the real side affects too much social media can have.
THERE'S something about that little red bubble that pops up whenever you have a new notification on social media.

Before you have time to register, your thumbs are keying in your phone's pin code and you're refreshing your screen to find out how many people have liked that oh-so-witty status update you made about that neighbour's Halloween costume which turned out not to be a costume at all.

This obsession with monitoring social media, even despite the fact that it brings no joy and, in many cases, even produces negative emotional outcomes, has given rise to a new class of virtual dependency.

AN ADDICTION?

Dopamine, often referred to as the 'motivation molecule', is the neurotransmitter in charge of the brain's reward centre.

It allows us to have feelings of joy (in some cases, even euphoria) and is responsible for that rush we get when we achieve a goal.

Also often associated with addiction, it's the chemical the brain releases when people take drugs, eat chocolate, shop, gamble or, in the digital age, log on to Facebook or Twitter.

"When you use social media, your brain releases dopamine, which is like a fountain in the brain that accesses and puts the brain into a state of pleasure," Susan Greenfield, neuroscientist and author of A Day in the Life of the Brain, says.

"Many people appear to be, by definition, addicted to social media; they need constant stimulation."

It's this constant need for stimulation, coupled with decreasing attention spans and a human tendency towards self-aggrandisement, Greenfield explains, that's changing the way we communicate and behave in the real world. And it's the younger demographics, she warns, that are most at risk.

IDENTITY CRISIS

Over the last decade, Greenfield says social media has started to impact interpersonal communication and identity.

"On social media you don't have body language or voice tone or eye contact – all those things are really important for establishing empathy with people," Greenfield says.

"If you're talking to someone and they're averting their eyes and folding their arms, that will stop you from confiding in them, but online you don't see the effects your words are having.

"You're missing out on a fundamental dimension of communication that humans have had for centuries."

4 WAYS TO BREAK THE HABIT

1 Have detox times

Allocate days or time where you go offline. This gives your brain a chance to 'reboot' without constant distraction.

2 Family meals

Eating together will remind you of how it feels to communicate with words rather than keystrokes.

3 Get outside

Burning up kilojoules is good for your health and being in nature will help you reconnect to the real world.

4 Read stories

This will divert attention span and imagination in a way that the screen never will.
Click here for the full article
Weekend Video: Humans In 1000 Years

Subscribe & don't miss a single episode of Michael Yardney's podcast
Hear Michael & a select panel of guest experts discuss property investment, success & money related topics. Subscribe now, whether you're on an Apple or Android handset.
Need help listening to Michael Yardney's podcast from your phone or tablet?
We have created easy to follow instructions for you whether you're on iPhone / iPad or an Android device.

Prefer to subscribe via email?
Join Michael Yardney's inner circle of daily subscribers and get into the head of Australia's best property investment advisor and a wide team of leading property researchers and commentators.
---
---