Is there a case for revisiting the idea of new cities for Australia in the light of recent population projections and resurgent debate about the implications of a big Australia?
By big we're talking in the order of another 12 million people by mid-century.
That's said to be equivalent to adding a Canberra every yearfor the next 30 years.
But, on business-as-usual projections, three-quarters of that growth will be accommodated in our four biggest cities: Sydney, Melbourne, Brisbane and Perth.
According to the Australian Bureau of Statistics, this could mean a Sydney of almost 9 million people and Melbourne of almost 10 million by just after 2050.
The last time the nation seriously confronted the reality of sustained and accelerated population growth was in the early 1970s.
And there was a mood to do something decisive.
In 1972 an Australian Institute of Urban Studies task force emphatically recommended:
"…efficient and humane alternatives to overconcentrated growth … A massive new-cities program needs to be started NOW."
The Whitlam government obliged with a national growth centre program. Undertaken jointly with the states, this produced some positive outcomes.
These included an expanded Albury-Wodonga and systematic longer-term planning for Campbelltown in southwest Sydney and eventually Joondalup in northwest Perth.
Admittedly there were some duds, such as the tri-city Bathurst-Vittoria-Orangeand Monarto outside Adelaide, now a free-range zoo.
Funding and enthusiasm trailed off. This more or less reflected trends globally, certainly in the UK, heartland of new town thinking, where the Commission for New Towns was abolished by 1998.
But Paris carried on and even the private sector in the US developed new communities, bringing innovation to the design process.
Other nations with high population growth, such as China, maintained engagement.
Now even Britain is returning to new-look garden cities as models of sustainable growth.
So what's going on in Australia?
If Australia had a fair dinkum national urban and population policy, then future patterns of national settlement would be firmly in its sights.
But we don't, and those hopes of a new era under Prime Minister Malcolm Turnbull just haven't ignited.
Instead, we mostly have a scattershot of initiatives, incentives and deals on offer within an overall economistic rhetoric of smartness and value capture.
Infrastructure Australia's recent report, Future Cities: Planning for our growing population, is not much help.
It concentrates on the largest cities only, and reiterates the conventional wisdom of their evolution towards higher-quality, higher-density cities.
It is worth asking why existing – and presumed inevitable – patterns of growth are the equivalent of a new city, but new urban places are not tabled as viable options.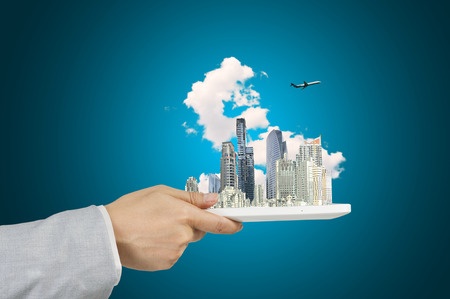 There is nothing approaching a coherent vision of national urban system planning.
This scale of thinking has largely dropped out of the policy realm.
The rise of design-driven planning has brought many benefits in balancing public and private interest, but these are usually played out at the local scale.
Metropolitan planning strategies display more comprehensive thinking but are jurisdictionally constrained.
They also inevitably converge on the same suite of aspirations – growth management, housing supply and affordability, employment, density, mixed-use activity centres and transit-oriented development.
And, as we see in Melbourne, the progressive liberalisation of urban growth boundaries to allow greater expansion misses opportunities for more radical rethinks.
Metropolitan governance is the order of the day, without doubt, but what spatial framework does that sit in?
The Greater Sydney Commission is proving its worth in this direction and organising local authorities into a co-ordinated assemblage.