There are more interesting articles, commentaries and analyst reports on the Web every week than anyone could read in a month.
Each Saturday morning I like to share some of the ones I've read during the week.
So pour yourself a mug of strong brew and get ready for some weekend reading ….and please forward to your friends by clicking a social link buttons on the left.
9 years of under-building bite in Sydney
The Sydney construction levels have not kept pace with it's burgeoning population growth writes regular Property Update Blogger Pete Wargent and this would inevitably lead to a surge in prices.
He illustrates this well graphically:
Read the rest of his blog here.
Is it too late to get into this property cycle? | Auction price ranges | What's a seller's advocate | Should you buy in a trust? | Plus more…
Another great Real Estate Talk show produced by Kevin Turner. If you don't already subscribe to this excellent weekly Internet based radio show do so now by clicking here.
Details of this weeks show:
Michael Yardney tells us if it's too late to get into this property cycle.
Dr Andrew Wilson details the changes being foreshadowed as a result of many complains about price ranging.
Ken Raiss runs through the advantages and disadvantages of buying a property in your own name or a trust.
We catch up with Kathryn Fantov, a Sellers Advocate.
Do high home prices make schools better, or do homes in the best school districts sell for higher prices? Paul Osborne has studied this and joins us with the answers.
Plus… we hear the secrets of a property expert – a 25 year veteran.
Australia 'one in three chance' of a recession
The Sydney Morning Herald reports that according to high-profile strategist ( (and a well-known bear) Gerard Minack Australia has up to a one in three chance of sliding into recession in the next year…
The stark warning comes after BT Investment Management gave the economy a 50 per cent chance of recession in the next two years. Meanwhile, Goldman Sachs chief economist Tim Toohey also said he continued to predict a one in three chance in the next year.

Mr Minack said the mining boom had driven up Australia's income but not its productivity, as Australians sank their money into an unproductive housing sector that has become a bubble. That bubble now threatens the banking industry: "the bride of the real estate sector".

Mr Eslake said a recession in this climate would be "the first one that was not preceded by tight monetary policy, or high interest rates". But he noted that if one loomed, Australia could still have room to move by cutting rates to zero and providing fiscal stimulus.
Just to let you know…Gerard Minack has been calling recession for years and the RBA is realtively optimistic about our nations post mining boom fate.
We need a Calamity Clock
Social demographer Bernard Salt reminds us in The Australian that we've had steady economic growth in Australia since 1992, but this too must end so we should have a … Calamity Clock-
This is a statistical device that uses complex algorithms — I have no idea what an algorithm is but everyone seems to cite them these days — to count down the minutes to the point of spontaneous combustion of the Australian economy.

We could have a Calamity Clock app that focused everyone's mind on exactly how long the good times would last if there were no change to current policy settings.
People are working less
Over the past 150 years, there has been a profound shift in what humans do with their time tweets Max Roser.
Investors not necessarily pushing first home buyers out of the market
BIS Shrapnel's Robert Mellor says it's not just investor activity, but changing benefits and an increased willingness to sit out of the property game that may be keeping first home buyers out of the market.
He cited the change in some first home buyer benefits as a catalyst for a recent shift in purchasing activity among the demographic.

In New South Wales, first home buyers formerly received full stamp duty concessions on established homes, which Mellor explained equated to about a $17,000 benefit on a $550,000 purchase.

First home buyers who were unable to anticipate recent price growth, particularly in Sydney, may have found themselves priced out of the market.

After a period of suppressed house prices, Mellor explained, many inexperienced buyers would not have expected prices to escalate in Sydney as they have in recent years.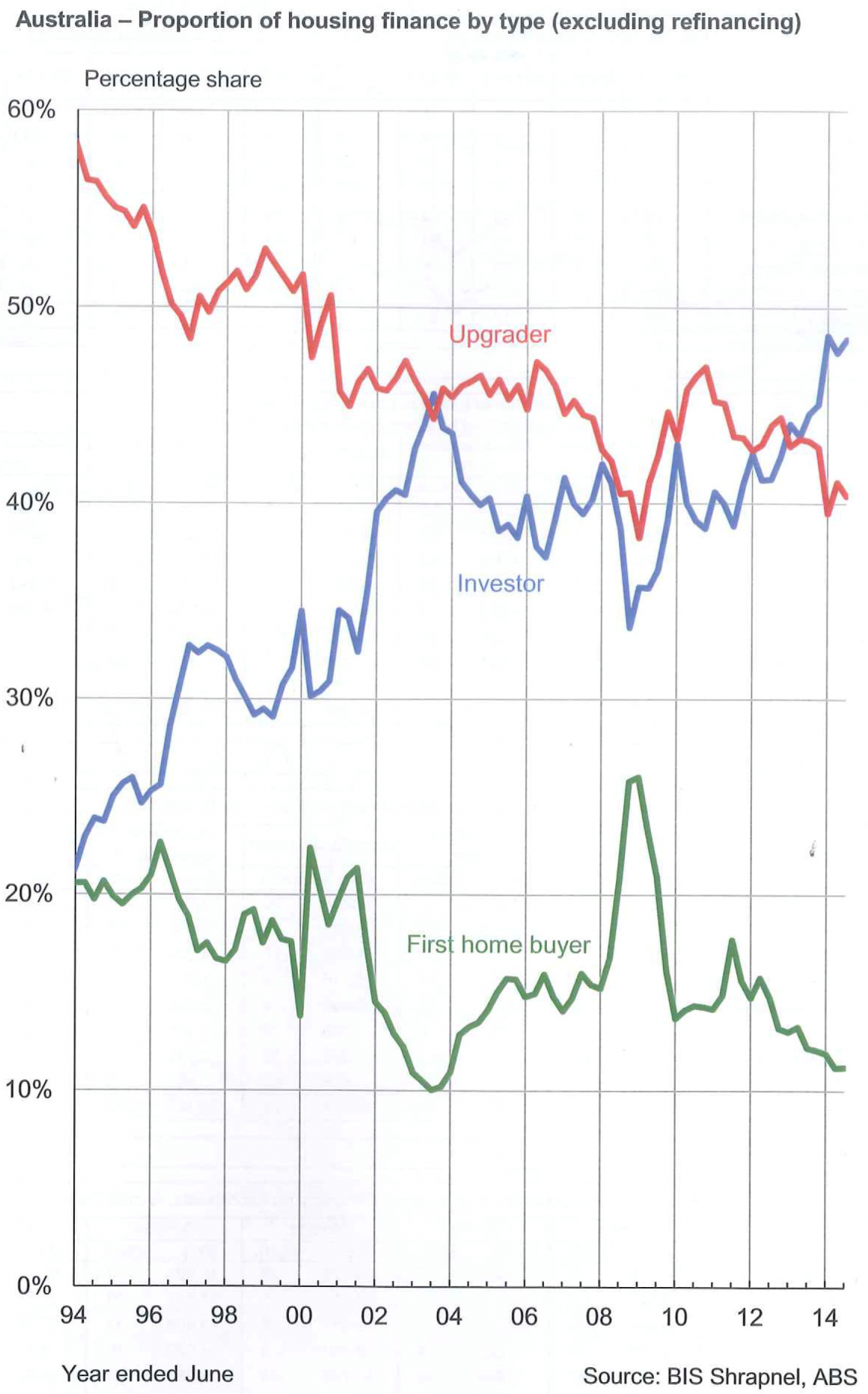 Weekend video: ‪ How to Fall Asleep
If you sometimes struggle to get to sleep you must watch this short video with some useful tips
Blogs you may have missed this week:
If you didn't have a chance to read my daily blog, here's a list of some of the blogs you missed this week:
How much do you need to retire comfortably?
How to avoid common investor mistakes #1 [Video]
Who gets the final say on how much your property is worth?
Local council due diligence done by property investors
Assets & Liabilities – what's your current financial reality?

Subscribe & don't miss a single episode of michael yardney's podcast
Hear Michael & a select panel of guest experts discuss property investment, success & money related topics. Subscribe now, whether you're on an Apple or Android handset.
Need help listening to michael yardney's podcast from your phone or tablet?
We have created easy to follow instructions for you whether you're on iPhone / iPad or an Android device.

Prefer to subscribe via email?
Join Michael Yardney's inner circle of daily subscribers and get into the head of Australia's best property investment advisor and a wide team of leading property researchers and commentators.
---
---