There are more interesting articles, commentaries and analyst reports on the Web every week than anyone could read in a month.
Each Saturday morning I like to share some of the ones I've read during the week.
So pour yourself a mug of strong brew and get ready for some weekend reading ….and please forward to your friends by clicking a social link buttons on the left.
Mining town markets going from bad to worse
Terry Ryder writes in Property Observer:
Stark reminders keep occurring of just how bad markets have become in mining towns and regional centres with a big reliance on the resources sector.

The decline in these markets is not just about hard times in the iron ore and coal sectors. It's also about over-building by developers and a failure to appreciate the full impact of the growing use of FIFO workforces accommodated in temporary workers villages.

Towns in Queensland's Surat Basin are stark examples. Hotspotting research shows that about a quarter of the population of this region last year comprised FIFO workers – close to 15,000 extra people in the area.

But 94% of them have been accommodated in workers accommodation villages, usually located outside the established towns like Dalby, Chinchilla, Roma and Miles.

Developers built a lot of new dwellings in these towns expecting big demand from the coal seam gas boom.

But few of the workers on the gas projects have rented houses in the region's towns.

The outcome has been vacancies as high as 21% in Chinchilla and 30% in Miles, with rents inevitably heading south. Values are starting to follow.
Are property investors rational? | Case Study: regional investing | Hold on to your hats – Sydney land prices soaring | Plus lots more
Another great Real Estate Talk show produced by Kevin Turner. If you don't already subscribe to this excellent weekly Internet based radio show do so now by clicking here.
What's on this show:
We like to think we're rational human beings.
However in the last few shows we have been able to share with you the concept that we are in fact prone to a group of cognitive biases that cause us to think and act irrationally, and this affects many of our investment decisions.
Today, in a continuation of that series, Michael Yardney will examine some further ways our brains sneakily convince us to make decisions that aren't always in our best interests.
Andrew Wilson tells us that right now land prices in Sydney are growing faster than house prices so hold onto your hat in that market.
Andrew Mirams answers my question about Australian lenders needing to develop more innovative products?
We discuss more on depreciation schedules with Brad Beer from BMT Tax Depreciation. We find out if they apply to properties of all ages and how long they last.
I talk to Glenn Ryan, a 41-year-old investor who is bucking the trend and finding investment in property in regional areas is anything but a disaster.
Speaking of disasters, we check in with Damian Collins about the WA property market with reports that it is a bit of a cot case.
Interest rate cuts might be ineffective
The Sydney Morning Herald quotes Bank of America Merrill Lynch's Australian economist Saul Eslake who suggested that lower interest rates may do nothing more than further inflate property prices, leading to riskier levels of household indebtedness.
Mr Eslake predicts an increase in the median national dwelling price from an average $469,000 to $497,000 by the end of this year.

This, coupled with crimps on household income growth, would drive up debt metrics to levels not seen since the heady days before the global financial crisis.

"Indeed, on the majority of measures and metrics Australia's household debt level is already high compared to our own history and other developed nations," he said.

"The household sector holds more debt than the non-financial business sector and all levels of government combined.
Warren Buffett's secret to staying young: "I eat like a six-year-old."
The world's most successful investor stays youthful by drinking at least five Cokes a day according to Fortune.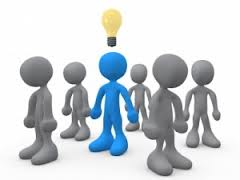 Buffett explained, "If I eat 2700 calories a day, a quarter of that is Coca-Cola. I drink at least five 12-ounce servings. I do it everyday."

"I'll have one at breakfast," he explains, noting that he loves to drink Coke with potato sticks

Asked to explain the high-sugar, high-salt diet that has somehow enabled him to remain seemingly healthy, Buffett replies:

"I checked the actuarial tables, and the lowest death rate is among six-year-olds. So I decided to eat like a six-year-old."

The octogenarian adds, "It's the safest course I can take."
Foreign investors face home fees amid tougher laws
Under new government proposals, any foreign investor who wants to buy a residential property valued under $1 million will face a $5,000 application fee, plus an extra $10,000 for every additional million according to The Australian.
Foreign investors who defy property investment laws could be forced to sell their properties for as little as 75 per cent of their value, Tony Abbott has announced, with taxpayers seizing the difference.

The government could also impose new fees of at least $5000 for all foreign property buyers and a new register for foreign-owned agricultural and residential land in Australia.

The proposals are contained in an "options paper" released by the Prime Minister ahead of a four-week consultation period concluding on March 20.

"Part of the Australian dream is owning your own home and we certainly want the dream to continue," Mr Abbott said in Sydney.

"While foreign investment is integral to Australia's economy, it's important to uphold the integrity of the framework and ensure that foreign investment is not contrary to our national interest."
The 7 Habits of Wealthy Entrepreneurs
In writing his book, "Rich Habits – The Daily Success Habits of Wealthy Individuals," author Thomas C. Corley studied the daily habits of hundreds of wealthy and poor people.
Entreprenews summarized his findings as follows:
1. Maintain a To Do list

2. Wake up early/work hard

3. Listen to audio books during your commute

4. Network more

5. Read 30+ minutes each day

6. Maintain a healthy lifestyle

7. Don't watch too much (or garbage) television

8. Build a sellable business
Weekend video: ‪ More Amazing Facts to Blow Your Mind
Time for some more interesting facts to make your head explode!
Now you can sound even smarter around your friends with these simple but super fun facts about life!
Blogs you may have missed this week:
If you didn't have a chance to read my daily blog, here's a list of some of the blogs you missed this week:
How selling agents can influence you into paying more than you should
What laws do real estate agents need to abide by?
10 spending habits keeping you poor
Will an average home cost 4.6 million in 30 years?

SUBSCRIBE & DON'T MISS A SINGLE EPISODE OF MICHAEL YARDNEY'S PODCAST
Hear Michael & a select panel of guest experts discuss property investment, success & money related topics. Subscribe now, whether you're on an Apple or Android handset.
NEED HELP LISTENING TO MICHAEL YARDNEY'S PODCAST FROM YOUR PHONE OR TABLET?
We have created easy to follow instructions for you whether you're on iPhone / iPad or an Android device.

PREFER TO SUBSCRIBE VIA EMAIL?
Join Michael Yardney's inner circle of daily subscribers and get into the head of Australia's best property investment advisor and a wide team of leading property researchers and commentators.
---
---