There are more interesting articles, commentaries and analyst reports on the Web every week than anyone could read in a month.
Each Saturday morning I like to share some of the ones I've read during the week.
So pour yourself a mug of strong brew and get ready for some weekend reading …and please forward to your friends by clicking the social link buttons on the left.
Sorry kids, we'll have to eat the house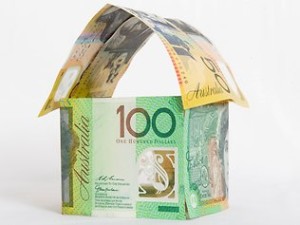 Allan Kohler suggests that four things have combined to ensure that the family home will have to become a formal part of the retirement income system through some kind of national reverse mortgage scheme:
1. As Glenn Stevens said, the price of buying a flow of income has "gone up a lot", which is another way of saying that the yields on low risk assets have fallen.

2. The Government is struggling to meet the $42 billion annual cost of the age pension and will have to do something to at least restrain its growth.

3. Life expectancy is rising much faster than the retirement age, which means people are living much longer in retirement.

4. Because of conservative investment policies during the accumulation phase, superannuation funds are not making up the difference with lump sums.
There's no property bubble | ID Fraud and property | Negotiation tips | Adding value through renos | Detecting a turning market and more
Another great Real Estate Talk show produced by Kevin Turner. If you don't already subscribe to this excellent weekly Internet based radio show do so now by clicking here.
On this week's show:
Michael Yardney puts the property bubble into perspective
Shannon Davis answers the question of whether all improvements add value and return to a property
Ben Kingsley tells us about the signs he looks for to detect a turning market
Bryce Holdaway explains the 4 ways a property investor will pay
Garth Brown joins us to explain ID fraud when buying and selling property
Rachel Barnes helps you with some negotiation tips.
Melbourne's fastest growing suburbs
The Age reported Melbourne's fastest growing suburbs over the last 6 months. Some pretty impressive results:
ATO releases hit list for targeting high net worth individuals who dodge tax
SmartCompany reports that the Australian Tax Office is stepping up its efforts to recover tax liabilities from companies and individuals that attempts to skip out on their tax bills, releasing an online guide that spells out its approach to ensuring tax compliance among the nation's wealthiest individuals and private companies.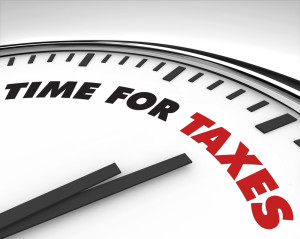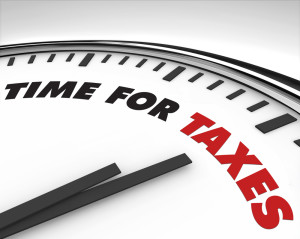 The ATO has also given insight into what it will be looking for from "high-wealth individuals" in an online publication that outlines the kind of behaviour that will attract its attention.

The ATO's checklist includes low transparency of an individual of group's tax affairs, large one-off or unusual transactions, a history of "aggressive tax planning" and lifestyles "not supported by after-tax income".

The ATO will also be keeping an eye out for individuals treating private assets as business assets, individuals using business assets for tax-free private use and those who choose "not to comply or regularly [take] controversial interpretations of the law".

SmartCompany understands around 300,000 Australians are classified as "wealthy" by the ATO, while 4600 individuals with net wealth of $5 million and above are considered HWIs.
Labor heartland embraces negative gearing
The debate surrounding negative gearing continues but The Australian reports that a surge in property investment is transforming the political landscape as more than a million voters embrace negative gearing, highlighting the danger for leaders who consider scaling back the $8 billion annual tax break.
The use of negative gearing has spread from blue-ribbon Liberal seats to "battler" suburbs held by Labor as Australians claim deepening losses on real estate to cut their tax bills.

The heaviest users of the controversial tax break are living in government electorates held by Tony Abbott and top cabinet ministers, including Joe Hockey, who insisted yesterday there was no case to adjust the rules to help balance the budget.

But the single biggest group of people using the property concessions live in the Labor heartland of Canberra, including 18,200 voters in the electorate held by opposition assistant Treasury spokesman Andrew Leigh.

The analysis reveals the widespread use of the tax losses in areas once considered "blue-collar" Labor territory in suburban Brisbane, Melbourne and Sydney.

There are more than 10,000 taxpayers using negative gearing in each of the top 20 electorates.
Forbes reveals the richest real estate tycoons in the world
It has been a good year for the world's property tycoons, according to the ever-growing 2015 Forbes Billionaires List.
And it has been a particularly good year for Chinese real estate moguls: 10 of the top 20 richest real estate billionaires come from Hong Kong or mainland China, and they also make up the top three.

No Australians made the Forbes top 20 richest real estate tycoons, but the country's richest property billionaire wasn't far off.

Forbes has dubbed Lee Shau Kee "one of Hong Kong's richest landlords".

With an estimated net worth of US$5.4 billion ($6.95 billion), Australian Harry Triguboff is the 22nd richest real estate billionaire in the world.

Triguboff's wealth comes from Meriton, Australia's largest apartment building company. The property developer is half a billion dollars richer than the next Australian property mogul on the list.
Weekend video: ‪ 10 amazing bets you will always win!
You'll have fun with these – especially the last one – watch this video
Blogs you may have missed this week:
If you didn't have a chance to read my daily blog, here's a list of some of the blogs you missed this week:
Australia's Property Bubble: The Smart Investor's Guide
These are the most affordable suburbs close to the CBD
Costly (Common) Mistakes made by Property Sellers
Do you have to be smart to be rich?
Why you shouldn't invest in shiny new houses or apartments

Subscribe & don't miss a single episode of Michael Yardney's podcast
Hear Michael & a select panel of guest experts discuss property investment, success & money related topics. Subscribe now, whether you're on an Apple or Android handset.
Need help listening to Michael Yardney's podcast from your phone or tablet?
We have created easy to follow instructions for you whether you're on iPhone / iPad or an Android device.

Prefer to subscribe via email?
Join Michael Yardney's inner circle of daily subscribers and get into the head of Australia's best property investment advisor and a wide team of leading property researchers and commentators.
---
---