There are more interesting articles, commentaries and analyst reports on the Web every week than anyone could read in a month.
Each Saturday morning I like to share some of the ones I've read during the week.
So enjoy for some weekend reading…and please forward to your friends by clicking the social link buttons on the left.
Transform Your Life In 2 Weeks: 14 Simple Things To Do That Will Make You Healthier And Happier
An article on Lifehack.org suggested these 14 small changes – they will make a big difference to your life!
The next two weeks are about you. Start with day one and stay on day one as long as you need to; as long as it takes for you to make it something that you do habitually.
Day 1: Drink more water
Day 2: Rethink your drink
Day 3: Eat mindfully
Day 4: Get the right amount of sleep
Day 5: Stop buying junk food
Day 6: Ditch the low-fat, no fat products
Day 7: Practice some self-love

Day

8: Cut down your sugar intake
Day 9: Add more fruit and veggies to your diet
Day 10: Try some protein in the morning
Day 11. Change your toothbrush head
Day 12: Sneak exercise into your day
Day 13: Meal prep
Day 14: Find one thing to be grateful for every single day
Mortgage costs tipped to rise as banks face higher costs under new APRA rules
The Age recently reported on the likely consequences of the new APRA rules regarding investment lending.
Big bank customers are predicted to face higher borrowing costs due to regulatory changes unveiled on Monday, but it is expected to happen gradually as lenders quietly tweak their mortgage pricing.

The Australian Prudential Regulation Authority on Monday unveiled measures that will make mortgage lending less profitable for the big four banks and Macquarie.

These giants of our financial system will be forced to set aside more capital – funds for absorbing losses – for every dollar they lend out in home loans.

Experts predict the banks will pass on some of this extra $12 billion cost to customers, especially those with home loans.

But rather than suddenly raising home loans interest rates, banks will tighten the screws gradually: removing a discount here, tweaking a deposit rate there.

Morningstar analyst David Ellis said that if the Reserve Bank cuts interest rates – something that is seen as possible but unlikely over the coming months – banks would recoup some of their higher capital costs by not passing on the reduction to borrowers in full.

This is what Westpac, National Australia Bank and Commonwealth Bank did in May.

If the RBA does not cut rates, Mr Ellis said banks would claw back the cost "quietly" such as by reducing mortgage discounts, rather than raising their advertised rates.

Westpac, which has previously warned that forcing banks to hold more capital may push up borrowing costs, also said that customers would feel some of the cost.

More competition

The changes, which were recommended by last year's financial system inquiry, are aimed at making the banking system safer and helping smaller lenders compete.

By tightening the financial models used by banks to asses risk, known as "risk weightings," the regulator is ratcheting up banks' capital requirements by about $12 billion by July 2016.

While banks have warned the extra costs may be passed on to borrowers, the change has been welcomed by smaller rivals, who argue it will level the playing field with the major banks.
Rental Guarantees | Prices predicted to fall by 2017 | The Reno Kings' tips | How depreciation affects capital gains tax? | Renting to Family Members
Another great Real Estate Talk show produced by Kevin Turner.
This week you can hear:
Michael Yardney gives us his take on the forecast decline in house prices in 2017.
The Reno Kings – Paul Eslick and Geoff Doidge – give us their all time top 10 road-tested tips to get the most out of a renovation.
We invite Brad Beer from BMT Tax Depreciation to answer Gary's question about having to pay back depreciation claimed on a property when it is sold.
Damian Collins outlines why he is wary of properties offering Rental Guarantees as 'the deal of a lifetime'.
Plus much more!
If you don't already subscribe to this excellent weekly Internet based radio show do so now by clicking here.
Cost of living…improves!
Pete Wargent recently reported on the cost of living in Australia.
It seems that the cost of living hasn't affected its popularity, as the old quip goes.

And, in fact, in some apparently rare good news on the cost of living in Australia, it has actually been improving for some time!

The ABS released its Cost of Living Indexes for the June 2015 quarter, which showed that the cost of living for most households has improved substantially since 2011.

The cost of living for employee households rose by 0.4 per cent in the June quarter to be just 0.9 per cent higher over the year.

By comparison wages have grown by 2.3 per cent over the same period.

Other types of household have also seen only a moderate increase in the cost of living over the past year.

Naturally enough falling interest rates have played their role here.

It's often argued that the Consumer Prices Index doesn't reflect the "true" increase in the cost of living.

However, this appears to be false.

Considered research by the Reserve Bank suggested that this sense that "the numbers must be wrong" is likely driven by a range of psychological biases.

These include loss aversion (meaning that we become agitated by rising prices, but fail to notice goods which become equivalently cheaper), our failure to recognise improvements in life quality, and often an undue focus on good which we purchase more regularly (such as fuel).
Property spruikers put on notice by states
The ABC reports that three state governments are sending warning letters to property spruikers, amid growing concerns about high-pressure tactics used on consumers at seminars across the country.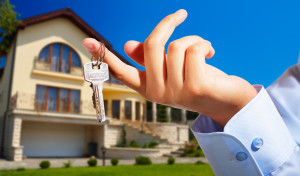 Property spruikers operate nationally and typically hold free seminars selling a range of options to invest in property.

Western Australia, New South Wales and Victoria have sent letters to dozens of spruikers warning them they must abide by Australian Consumer Law or could be hit with penalties of up to $1.1 million.

In February, the ABC revealed state and territory authorities were monitoring the activities of 15 property spruikers Australia-wide.

It also revealed concerns by consumer advocates about property spruikers selling education programs to their so-called students to set up rent-to-buy and vendor-finance property deals with people who were left exposed if they could not afford to continue with the arrangement.
Weekend video: 25 Things You Didn't Know About Dreams
Did you know smell also affects what you dream about? Watch this short video on the fascinating subject of dreaming for some quality dinner party conversation!
Blogs you may have missed this week:
How your parents' level of education affects your chances in life
Ticking Time Bomb for Property Investors
Have you considered doing a D.I.Y Renovation
Australian house prices rest on four tax policies

Subscribe & don't miss a single episode of michael yardney's podcast
Hear Michael & a select panel of guest experts discuss property investment, success & money related topics. Subscribe now, whether you're on an Apple or Android handset.
Need help listening to michael yardney's podcast from your phone or tablet?
We have created easy to follow instructions for you whether you're on iPhone / iPad or an Android device.

Prefer to subscribe via email?
Join Michael Yardney's inner circle of daily subscribers and get into the head of Australia's best property investment advisor and a wide team of leading property researchers and commentators.
---
---