The national number of dwelling sales reached a recent peak in November last year and the trend in buyer numbers has since levelled out. Whether buyer numbers will bounce back over Spring is yet to be seen.
Across Australia, home sales reached their high point in November last year when 45,640 house and unit sales were recorded over the month and the rolling six monthly trend was swiftly moving higher.
However, transaction numbers through to the end of July this year show that the number of home sales has levelled compared with the seasonal highs of late last year.
On an annual basis, transaction numbers are still rising but not at the same growth rate as recorded one year ago.
A year-on-year comparison (comparing the 12 months to July 2014 to the 12 month period ending July 2013) shows that almost every state and territory recorded an increase in sales with the largest increases recorded across Tasmania where the number of sales is 26.4 per cent higher, and in Queensland where transaction numbers are 15.7 per cent higher.
Western Australia and the ACT where the only two regions where transactions were down at 1.5 per cent and 1.1 per cent respectively.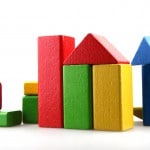 Despite a high rate of capital appreciation, in New South Wales and Victoria the six month trend peaked in December and November last year and has slowly wound down during 2014. Sales in the Northern Territory have also slowed.
In contrast, property sales are gathering momentum in Tasmania, Queensland and South Australia.
While coming from a low base, all three states have underperformed the other capital cities for value growth and transaction numbers are moving higher.
Tasmania recorded the most significant increase where the rolling six month trend in sales hasn't been as high since July 2009.
Other metrics such as recently released housing finance data from the Australian Bureau of Statistics (ABS) is pointing towards a peak in housing market activity; these results showed a moderation in the pace of growth for owner occupier mortgage commitments with the annual change in owner occupier housing finance commitments peaking in November last year and mortgage demand, excluding investors, virtually flat over the past twelve months.
[sam id=48 codes='true']
There's also a rise in average selling time and rate of vendor discounting in the months leading up to spring; the average number of days to sell a home reached a recent low of 36 days across the combined capital cities over the month of March this year.
Since that time the average days on market figure has trended higher to reach 47 days. Vendor discounting rates haven't softened as much, up from 5.5 per cent in February this year to 5.8 per cent in August.
When the pace of home sales slows, it can largely be the result of seasonal factors such as in the winter months.
Transactions also fall sharply towards the end of December and most of January, as well as at times of national holidays such as Easter.
For these reasons, he said that the spring season will provide a timely litmus test for the housing market.
However, he says the question is whether transaction numbers will rise to eclipse last year's recent high, or have we moved the peak in buyer demand.
We are already seeing listing numbers ramping up at a faster rate than last year, the big question is whether buyer numbers will match the pace of listings to absorb this additional supply.

SUBSCRIBE & DON'T MISS A SINGLE EPISODE OF MICHAEL YARDNEY'S PODCAST
Hear Michael & a select panel of guest experts discuss property investment, success & money related topics. Subscribe now, whether you're on an Apple or Android handset.
NEED HELP LISTENING TO MICHAEL YARDNEY'S PODCAST FROM YOUR PHONE OR TABLET?
We have created easy to follow instructions for you whether you're on iPhone / iPad or an Android device.

PREFER TO SUBSCRIBE VIA EMAIL?
Join Michael Yardney's inner circle of daily subscribers and get into the head of Australia's best property investment advisor and a wide team of leading property researchers and commentators.
---
---