In his recent column in Switzer, John McGrath discusses mortgage refinancing, the potential benefits and possible pitfalls.
Here's what he had to say:
So far this year, 34.3% of new home loans issued nationally* are for refinancing borrowers, most of whom are either switching to another lender for a better deal and/or accessing equity to invest or upgrade their homes.
Refinancing is pretty much on the cards for everyone in today's marketplace.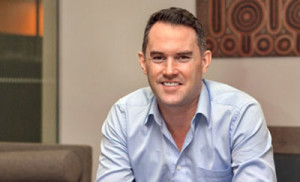 At some point, another lender will make it worthwhile to switch, or you might want to refinance with the same lender to release equity for your next move.
And with interest rates so low and lenders competing fiercely for your business, consumers definitely have the upper hand right now in pursuing a better deal.
Refinancing is an opportunity.
Yes, it can be a pain – in fact a major inconvenience, especially if you have to move all your accounts across to your new lender as part of a 'package deal', but you could save thousands of dollars every year so it really is worth the trouble, especially today with variable and fixed mortgage rates so low.
The most important piece of advice I can give you on refinancing is to get advice before you do it!
It really pays to sit down with a reputable mortgage broker who will assess your current position; discuss what you want to do next; and then determine which lenders are most appropriate for you.
Then there's the power of their relationship with your preferred lender and their ability to negotiate special deals on your behalf.
It's one of the true win-wins in life.
Mortgage brokers work for you and are paid by the banks. And they know more than you could ever find out researching the net.
I asked Alan Hemmings, General Manager of McGrath's mortgage broking division, Oxygen Home Loans, for his Top 5 insider tips on how to do refinancing well.
Top 5 Insider Tips for Refinancing
1. Do not accept the advertised rate
Most lenders advertise standard variable rates, others advertise with the 'standard' discounts available under their package.
The truth is that lenders are discounting well beyond the rates they advertise, particularly for variable loans.
2. Be aware of other costs
Exit fees on loans were banned a few years ago but you'll still need to pay a discharge fee.
Then there's the establishment fee on the new loan, plus some other fees.
It could easily add up to around $1,000.
Ask yourself, will the interest rate saving cover the refinancing costs?
Also be conscious of ongoing fees, such as annual package fees.
3. Buyer Beware
Don't fall for 'honeymoon' rate offers.
Lenders use them to attract new business but what does the rate convert to after the introductory (honeymoon) period?
You might find it goes to the standard variable rate or a 'standard package' discount of say, 0.3% for the rest of the loan.
A negotiated discount of 0.9% for the life of the loan right from the start would work out cheaper.
4. To fix or not to fix?
Understanding your likely future circumstances should guide you here.
Most lenders now allow some additional repayments on fixed rate loans without penalty, however should you wish to 'break' the loan then you'll be up for a fee.
Remember, fixed rate loans provide certainty of your repayment amounts but not much flexibility.
5. Do you want fries with that?
What other banking facilities do you require?
Do you need an offset account, credit card, access to free ATMs?
Your overall banking needs might also dictate the type of loan you need.
If you're looking at a transaction account and credit card, a 'package' loan might suit you better than a basic loan.
*AFG, Australia's largest mortgage broking group.
Subscribe & don't miss a single episode of Michael Yardney's podcast
Hear Michael & a select panel of guest experts discuss property investment, success & money related topics. Subscribe now, whether you're on an Apple or Android handset.
Need help listening to Michael Yardney's podcast from your phone or tablet?
We have created easy to follow instructions for you whether you're on iPhone / iPad or an Android device.
Prefer to subscribe via email?
Join Michael Yardney's inner circle of daily subscribers and get into the head of Australia's best property investment advisor and a wide team of leading property researchers and commentators.
---
---