---
My clients came to me with the following query…
"My spouse and I are thinking of renting out our current Principal Place of Residence and buy another property to live in. The median rent in our area is currently around $300 per week. We only owe $100,000 from the bank. What tax concessions can we claim when we convert our home to rental? Is it better to just sell rather than rent it out?"
This is a common question and you need to look at the bigger picture and if the property ticks all the boxes as being a good solid long term investment in real estate it would make more sense to hang on to it and not to sell….
If your aim is maintain your asset base in property it is better to hold. As a sale and purchase of a property will cost you a lot of money …and you have already paid a lot of those costs when you originally purchased your PPOR.
The costs of selling your existing PPOR and buying a new investment property include the agents commission on sale, stamp duty on the new purchase and legal's on purchasing a new property…and at the end of the day all you will do is end up with a similar asset (and this may not be as good as the existing property) and the whole exercise has cost you tens of thousands of dollars.
This money is better spent by adding to your portfolio and using it as a deposit on another property (cash flow permitting).
Based on the numbers in your example above your rental should be approx $12,000 net of expenses and if you deduct the interest on the $100,000 loan @ say 7% = $7,000 your net positive cash flow would be approx $5,000.
On top of this you may then be entitled to claim as a tax benefit the depreciation on the building (if built post 1985) or any renovation or improvement work undertaken whilst occupying .
Also you should be entitled to claim the depreciation on the fixtures and fittings within the property.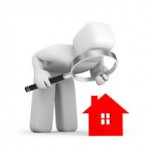 Depreciation is the best friend of the investor as you do not have to outlay any cash to receive a tax deduction.
To maximise this deduction on depreciation I would always recommend a quantity surveyors report, the cost of this report is minimal compared with the benefits obtained.
In this example I will assume you will get some form of tax benefit from depreciation and the net tax position (payable or refundable)) would be minimal and you would still have a reasonable cash flow…being approx $5,000.
On top of the depreciation deduction described above now that the PPOR is an investment property you will be also be able to claim tax concessions on all costs associated with maintaining this property such as Council and water Rates, repairs and maintenance, agent fees, travel if required and other sundry expenses such as a portion of a home computer if used to manage the property.
When claiming costs on repairs and maintenance you need to take care…
As when you move out you may be considering doing some work to the property to ensure tenancy.
The ATO keeps a watchful eye on claims in this area, because it can be grey.
Basically, if you apply this rule of thumb costs to simply bring something back to the original condition it is classified as a repair, for example re- painting the interior of the house or putting a new kitchen cupboard door on an existing kitchen , or replacing an area with carpet to match the existing carpet…. however if you replace an item with something better….
Like replacing the kitchen with new Kitchen or replacing a dishwasher (vs repairing it) or taking the carpet out and replacing this with timber flooring … these are capital improvements and will need to be included in your depreciation schedule and written off over time.
I would also consider converting my $100K loan on this now investment property to an interest only loan so to maintain the tax benefits and then I would ensure you increase your principle repayments on the new loan for your new PPOR which would not be tax deductible.
SUBSCRIBE & DON'T MISS A SINGLE EPISODE OF MICHAEL YARDNEY'S PODCAST
Hear Michael & a select panel of guest experts discuss property investment, success & money related topics. Subscribe now, whether you're on an Apple or Android handset.
PREFER TO SUBSCRIBE VIA EMAIL?
Join Michael Yardney's inner circle of daily subscribers and get into the head of Australia's best property investment advisor and a wide team of leading property researchers and commentators.
---
---