The Australian Bureau of Statistics (ABS) released the consumer price index (CPI) results for the March 2017 quarter earlier this week.
Over the past three quarters headline inflation has increased at a pace consistent with growth of or above 2% however, underlying inflation continues to growth at a softer rate.
Over the first quarter of 2017, headline inflation increased by 0.5% to be 2.1% higher over the past 12 months.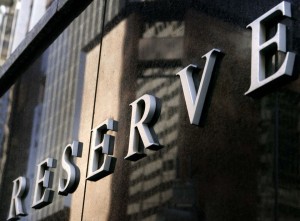 The Reserve Bank's (RBA) preferred measures of underlying inflation: the trimmed mean and weighted median, increased by 0.5% and 0.4% respectively over the quarter to be 1.9% and 1.7% higher over the year, both of which are still below the RBA target range of 2% to 3%.
The RBA has previously commented that although they expect headline inflation to be within the target range by the end of the year, they forecast that underlying inflation will take longer to return to the range.
The housing component of CPI increased by 2.5% over the past year which was the greatest annual rise since September 2015.
Water and sewerage (-1.8%) was the only component of housing CPI to fall over the year.
The greatest increases in the housing CPI sub groups were: electricity (7.5%), utilities (4.3%) and property rates and charges (4.0%).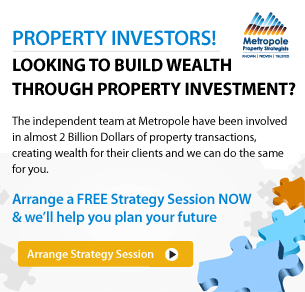 Across the remaining sub groups the annual increases were recorded at: 0.6% for rents, 2.8% for new dwelling purchase by owner occupiers, 2.8% for other housing, 2.0% for maintenance and repair of the dwelling and 2.7% for gas and other household fuels.
Based on this latest data, it's looking increasingly likely that inflation has bottomed out and will continue to edge higher over the remainder of 2017.
The gradual lift in inflation also reduces the chance of further cuts to the cash rate, which is likely to remain steady at 1.5% for the foreseeable future.
Mortgage rates, however, have been showing a subtle lift, with most lenders adjusting their rates for interest only loans and loans for investment purposes higher over recent months.
Capital city auction clearance rates were at their lowest level last week in 11 weeks.
CoreLogic collected results for 88.7% of all auctions held.
Last week's auction clearance rate was recorded at 69.8% from 1,751 auctions compared to a clearance rate of 73.9% from 493 auctions over the week of Easter.
In Melbourne there were 828 auctions last week with a clearance rate of 75.2%.
Volumes were higher than the 102 the previous week while clearance rates were much lower than the 81.3% the previous week.
Last week's auction clearance rate for Melbourne was the lowest so far this year.
Sydney's auction clearance rate last week was 72.4% from 519 auctions compared to 77% from 279 auctions over the previous week.
Sydney's auction clearance rate last week was the second lowest of this year.
Brisbane and Tasmania were the only regions that recorded higher clearance rates over the last week.
Over the 28 days to April 23 there were 42,128 newly advertised properties for sale nationally and 231,167 total properties for sale.
The number of newly advertised properties for sale rose over the past week while total stock was lower.
Compared to volumes a year ago, newly advertised housing stock is 0.3% higher while total advertised stock is -3.2% lower.
Across the combined capital cities there were 25,171 newly advertised properties for sale which were higher over the week and -4.1% lower than a year ago.
The only capital cities in which the number of newly advertised properties is higher over the year were: Sydney, Hobart and Canberra.
Over the past 28 days there were 105,364 total properties advertised for sale across the combined capital cities which was lower over the week and unchanged over the year.
Melbourne, Hobart and Darwin were the only capital cities to have fewer total properties advertised for sale compared to a year ago

Subscribe & don't miss a single episode of michael yardney's podcast
Hear Michael & a select panel of guest experts discuss property investment, success & money related topics. Subscribe now, whether you're on an Apple or Android handset.
Need help listening to michael yardney's podcast from your phone or tablet?
We have created easy to follow instructions for you whether you're on iPhone / iPad or an Android device.

Prefer to subscribe via email?
Join Michael Yardney's inner circle of daily subscribers and get into the head of Australia's best property investment advisor and a wide team of leading property researchers and commentators.
---
---