The Australian Bureau of Statistics (ABS) released overseas arrivals and departures data for January 2017.
The data showed that over the past 12 months there have been 19,092,200 total arrivals to Australia and 18,865,500 total departures.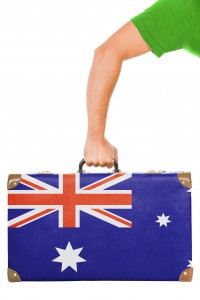 Over the past 12 months, total arrivals have increased by 8.3% compared to a lower 7.6% lift in departures.
While arrivals are rising at a faster pace than departures it is not the case when we compare permanent settler arrivals and permanent and long-term departures which reflect migration.
Over the past 12 months, there were 716,350 permanent settler arrivals to Australia which was 6.0% higher over the year.
On the other hand, there were 452,740 permanent and long-term departures, an increase of 12.5% over the year.
There are still more people migrating to Australia than leaving but net annual growth in permanent and long term migrants over the past year was recorded at 263,610 persons, -3.5% lower over the year and its lowest annual level since June 2016.
While migration rates are still strong, lower migration is likely to provide an easing in housing demand, particularly in NSW and Vic where the large majority of overseas migrants arrive.
Westpac and the Melbourne Institute released their monthly consumer sentiment index for March 2017 earlier this week.
The consumer sentiment index was recorded at 99.7 points nudging slightly higher from 99.6 points in February 2017.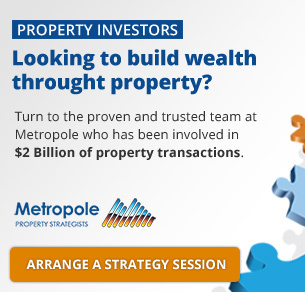 With a reading slightly below 100 points it indicates that consumers remain marginally more pessimistic than optimistic.
March 2017 marks the fourth consecutive month of higher pessimism than optimism, the first time since October 2015 optimism has been outweighed by pessimism for at least four months.
Westpac and the Melbourne Institute also published their quarterly data on wisest place for savings.
The data showed that 32.2% felt saving in a financial institution (bank, building society or credit union) was the wisest choice, 7.3% chose shares, 11.6% chose real estate and 25.7% selected to pay down debt.
The proportion of respondents that chose real estate is the lowest on record while shares and a financial institutions also fell over the quarter.
The proportion of respondents choosing pay debt is at its highest level since December 2011.
Based on the sentiment data, it appears that real estate as a location for savings is starting to become a less popular option, an attitude which is likely to be heavily influenced by the maturity of the current housing cycle and growing concerns that housing in some regions has become overvalued.
The National Australia Bank published the results of the monthly business survey.
The release showed that business conditions were recorded at 9 points in February 2017, down from a 9 year high of 16 points in January.
Business confidence was recorded at 7 points over the month, down from a three year high of 10 points previously.
Despite the slippage over the month, business conditions and confidence still remain above average, suggesting business activity should be robust over coming months.
CoreLogic collected results for 87.8% of the capital city auctions held over the past week.
Based on these results, the combined capital city auction clearance rate was recorded at 75.1% across 1,473 auctions last week.
Clearance rates increased on lower volumes last week with the clearance rate recorded at 74.6% the previous week from 2,907 auctions.
Although auction clearance rates fell last week they remain much higher than they were at the same time last year when they were recorded at 64.9%.
Melbourne's auction clearance rate rose from 78.4% the previous week to 79.6% last week while auction volumes also fell, down to 385 from 1,459.
In Sydney, clearance rates also increased from 76.0% to 77.8% while auction volumes fell from 950 the previous week to 803 last week.
Each region except for Canberra and Tasmania recorded higher auction clearance rates last week compared to the previous week.
Note that sales listings are based on a rolling 28 day count of unique properties that have been advertised for sale.
The number of newly advertised and total residential properties listed for sale has remained fairly steady over the past week.
The number of newly advertised properties is now higher than it was 12 months ago while total stock for sale remains lower.
The 48,673 newly advertised properties nationally is 1.8% higher than a year ago and the 229,325 total properties advertised for sale across the country is -5.4% lower than a year ago.
At a combined capital city level there are 30,519 fresh properties advertised for sale which is 4.3% higher than a year ago and 105,034 total properties advertised for sale which is -1.3% lower than a year ago.
The number of newly advertised properties for sale is higher over the year in all capital cities except Adelaide (-5.5%), Perth (-7.8%) and Darwin (-17.1%).
The total number of properties advertised for sale is lower over the year across all capital cities except for Brisbane (-6.1%).

Subscribe & don't miss a single episode of Michael Yardney's podcast
Hear Michael & a select panel of guest experts discuss property investment, success & money related topics. Subscribe now, whether you're on an Apple or Android handset.
Need help listening to Michael Yardney's podcast from your phone or tablet?
We have created easy to follow instructions for you whether you're on iPhone / iPad or an Android device.

Prefer to subscribe via email?
Join Michael Yardney's inner circle of daily subscribers and get into the head of Australia's best property investment advisor and a wide team of leading property researchers and commentators.
---
---