Late last week the Australian Bureau of Statistics (ABS) released labour force data for October 2016.
While the headline unemployment rate of 5.6% was steady over the month at its lowest level since February 2013, other data in the release suggested that the employment market was not so strong.
The employment participation rate is recorded at 64.4% which is its lowest level since January 2006 and it is down from 65.0% a year earlier.
Total employment has increased by 1.3% over the past 12 months however, full-time employment has declined by -0.6% with all of the increase in employment coming from part-time which rose by 5.5%.
This further highlights the underemployment challenge, when the economy is shedding full-time jobs, an increasing number of people will be wanting to work additional hours but won't have access to these roles.
Late last week the ABS also released annual data on household incomes which showed that over the 12 months to June 2016, gross household income per capita rose by 2.0% while household disposable income per capita rose by just 1.7%.
Gross income per capita growth had slowed from 2.3% over the previous year while gross household income per capita growth slowed from 1.9% over the previous year.
It was the slowest growth in each measure since 2013 when they increased by 0.7% and 1.4% respectively.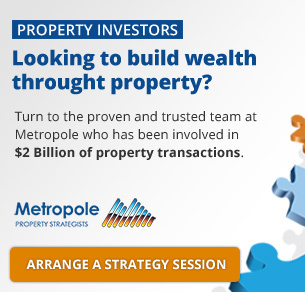 The ABS released statistics on the value of construction work completed over the September 2016 quarter earlier this week.
Over the quarter, $46.1 billion worth of construction work was completed which was -10.9% lower over the quarter and -7.6% lower year-on-year.
It was the largest quarterly decline in construction work completed since a -13.5% fall in September 2000.
Over the quarter there was $25.9 billion in building work completed split between $17.6 billion in residential work and $8.3 billion in non-residential work, along with $20.3 billion in engineering construction work.
Residential work fell by -3.1% over the quarter while non-residential work was down 10.9% and engineering construction fell -3.8%.
It was the first time the value of residential work completed had fallen for five quarters while non-residential building and engineering construction work has been trending lower.
The value of engineering construction work completed peaked at $34.8 over the September 2012 quarter and was -41.8% lower over the September 2016 quarter.
CoreLogic collected results for almost 85% of the 2,987 capital city auctions which took place last week.
Last week there were 100 additional auctions relative to the previous wee with clearance rates falling to 74.4% from 75.8%.
In Melbourne, there were 1,303 auctions last week and a clearance rate of 79.4% compared to 1,329 auctions and a 76.8% clearance rate the previous week.
Sydney's auction clearance rate was recorded at 79.6% last week, down from 81.4% the previous week while auction volumes were reasonably steady at 1,082 last week compared to 1,089 over the previous week.
Although combined capital city clearance rates eased back a little last week they were much higher than the 59.5% across 3,166 auctions recorded a year ago.
12 months ago clearance rates were recorded at 64.7% in Melbourne and 56.7% in Sydney which indicates that current auction conditions are much more buoyant than they were a year ago.
Note that sales listings are based on a rolling 28 day count of unique properties that have been advertised for sale.
Over the 28 days to November 20, there were 51,782 newly advertised homes for sale and 244,679 total properties advertised for sale.
The number of newly advertised properties is 1.8% higher than a year ago and currently at its highest level in two years.
The 244,679 total listings is -2.2% lower than a year ago.
Across the combined capital cities the 32,390 newly advertised listings are -0.9% lower than a year ago and the 113,956 total listings are 2.0% higher than they were a year ago.
New capital city listings are at their highest level in 12 months while total capital city listings are at their highest level since December 2013.
Across the individual capital cities, total listings are higher than they were a year ago in Brisbane (+9.6%), Perth (+5.1%) and Canberra (+10.7%) but lower elsewhere.
Total listings are lower than they were a year ago in Sydney (-10.8%), Melbourne (-2.1%), Hobart (-30.3%) and Canberra (-9.7%) but higher elsewhere.

Subscribe & don't miss a single episode of Michael Yardney's podcast
Hear Michael & a select panel of guest experts discuss property investment, success & money related topics. Subscribe now, whether you're on an Apple or Android handset.
Need help listening to Michael Yardney's podcast from your phone or tablet?
We have created easy to follow instructions for you whether you're on iPhone / iPad or an Android device.

Prefer to subscribe via email?
Join Michael Yardney's inner circle of daily subscribers and get into the head of Australia's best property investment advisor and a wide team of leading property researchers and commentators.
---
---