---
Research by CoreLogic in today's Property Pulse takes a closer look at almost 4.5 years of capital city home values growth and where prices have been driven significantly higher for in Sydney, and to a lesser degree in Melbourne.
By calculating capital city median selling prices on a rolling three month basis, CoreLogic found that as at September 2016, the combined capital city median house price was recorded at $600,000 and the median unit price was $510,000.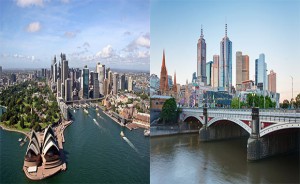 With home values rising at a much stronger rate in Sydney and Melbourne, there is a significant premium for housing across these two cities relative to the other capital cities.
Currently, Sydney's median house price is now $890,000 while its median unit price is $675,000.
In Melbourne, the median house price is $641,500 and $485,100 for units.
As shown in the adjacent chart, over time, Sydney units have regularly been more expensive than Melbourne houses and this remains the case currently.
In fact, Sydney median unit prices have consistently been higher than Melbourne median house prices since February 2012.
Looking at the median selling price for houses over the September quarter across the individual capital cities shows a substantial premium in Sydney.
Across the cities, median house prices were recorded at:
Sydney – $890,000 ,Melbourne – $641,500, Brisbane – $505,000, Adelaide – $440,000 , Perth – $480,000, Hobart – $349,500, Darwin – $500,000 & Canberra – $625,000
Currently, we're seeing Sydney's median house price now 39% higher or $248,500 more expensive than median prices in the second most expensive city, Melbourne.
Although the premium for Sydney housing is rising and wide on an historic basis, the Sydney premium (in percentage) terms was higher than it is currently for all capital cities back in late 2003.
Turning to the median selling price of units and as previously noted, median unit prices in Sydney are higher than median house prices in all other capital cities at $675,000.
Elsewhere median unit prices are recorded at:
Melbourne – $485,100, Brisbane $390,000, Adelaide $351,500, Perth – $410,000, Hobart – $283,000, Darwin – $440,000 & Canberra $421,000.
Sydney's median unit price is $189,900 or 39% higher than Melbourne's.
As with houses, although the Sydney unit premium is substantial, in percentage terms it has been greater in the past.
Although the gap in housing costs has been greater in the past, in dollar value terms, it is substantial and we see no imminent signs of this situation abating.
Due to much strong employment opportunities, housing in Sydney and Melbourne has become more expensive than elsewhere in the country.
Given these factors we anticipate that the substantial cost of housing in Sydney will make it a less desirable location for people to migrate to.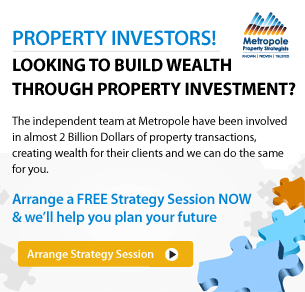 While recent ABS demographic data shows that a greater number of net overseas migrants are choosing to move to NSW rather than Victoria, net interstate migration into Victoria is at a record high while the outflow from NSW is historically low however, over recent quarters the outflow from NSW has started to pick-up.
Over the coming years, we expect that migration, particularly interstate migration into Vic (which is a proxy for Melbourne) will continue to rise while over the coming years while in NSW (as a proxy for Sydney) it's likely to slow.
While both economies are strong and creating jobs we expect that more interstate migrants will be attracted to Melbourne due to its substantially more affordable housing costs, rather than Sydney.
Housing costs are likely to be one of the key drivers of this change.
Outside of Sydney and Melbourne, cheaper housing alone is not enough to attract people to these cities.
This highlights the importance of a strong economy with decent employment prospects and shows that housing affordability alone is no longer enough of a lure to attract migrants to a region.
SUBSCRIBE & DON'T MISS A SINGLE EPISODE OF MICHAEL YARDNEY'S PODCAST
Hear Michael & a select panel of guest experts discuss property investment, success & money related topics. Subscribe now, whether you're on an Apple or Android handset.
PREFER TO SUBSCRIBE VIA EMAIL?
Join Michael Yardney's inner circle of daily subscribers and get into the head of Australia's best property investment advisor and a wide team of leading property researchers and commentators.
---
---