We all know that two of the drivers in investment markets are fear and greed (and I'm not just talking about property).
Today I'd like to give you my take on that…
Vices: gambling

When I went to work in London as a grad trainee for one the respected and established West End accounting firms, I was immediately drawn to the office 'rat pack'.
This was a small gang of young lads who were very much into the London party scene, and I slotted in rather nicely, it has to be said.
Like many such groups of young men, we had a sweeping range of varied interests which included anything from lager to sport, to gambling, smoking and, well, more lager.
A terribly cultured crew we were.
Our ideal social event would incorporate all of the above interests in one fell swoop, and at fairly regular intervals we'd arrange long weekends away to indulge in all of the vices the same time.
I shudder at the memory of some of our trips away: Prague, Dublin, Amsterdam, Warsaw, Dortmund.
We were terrible gamblers almost invariably losing on silly bets, but just occasionally we would secure a jackpot win – just often enough to keep us coming back for more.
I remember one particularly good win at a shady casino in Prague culminating in a very scary collection of winnings from a darkened room at the back of the building.
To this day I don't know if we were paid the right money as the Czech Koruna currency had so many zeroes on it, but we were just happy to get out of there in one piece!
A day at the races…
As often seems to happen in professional firms, work social events in London also tended to revolve around drinking and related activities, and for one Christmas social as a change from Thames river cruises we instead went to the Walthamstow greyhounds (all class).
In the very first race, one of the aforementioned 'rat pack' won a ridiculous bet on an advertised "trifecta special" (I think from memory they actually called them triples in the UK).
Those of us who were regulars at Romford Dogs raised an envious eyebrow and a smile…and then sent him off packing to buy the next round of drinks.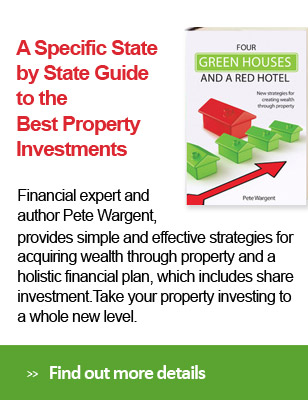 But the rest of the attendees were so excited by his jackpot win that slowly but surely more and more of them were getting into buying the advertised trifecta special with every passing race.
Having been a long-time fan of greyhound racing and only ever picking one trifecta correctly I knew that their odds were woeful.
The crowd was a day late.
Just because something worked for someone else in Race 1 did not mean that they were likely to be winners in subsequent races betting on long-shot trifectas.
And yet, by the last race, I had joined this herd instinct and I was buying the advertised bet too.
Not because I thought I had a hope in heaven that it would win, you understand.
But because I simply couldn't bear the thought of the office banter on the Monday morning if every other person in our department was crowing "Winner winner, chicken dinner!" (a silly traditional gambling riposte used when punters beat the house) leaving only a morose me to raise a half-hearted smile in response.
I just didn't want to be the only one to miss out, no matter how remote the odds.
Lottery syndicates
I witnessed a similar phenomenon in my first full-time job after leaving school. I worked for a year in a timber factory where one of the foremen set up a National Lottery syndicate.
Of the 50 employees, 48 of them were in the syndicate.
This seemed rather unusual because at that time the Camelot National Lottery was relatively new and incredibly popular, and I knew full well that individually all of the lads who worked on the same moulding machines as me already played the Lottery at home.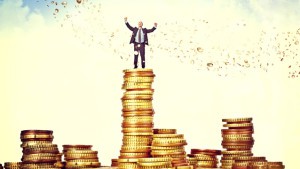 So why would they also join a syndicate as well?
It clearly didn't improve their odds of winning the Lottery any more than buying themselves one extra ticket would have done.
The reasoning is clear: nobody could countenance the prospect, no matter how unlikely, of coming in to work one day and discovering that 47 of their former work buddies were jetting off to the Caribbean and early retirement leaving them to continue in a tedious factory job.
This herd instinct was so prevalent in Britain, in fact, that companies began to take out insurance policies against their employee syndicates winning the Lottery on a Saturday and the members thereof unanimously resigning on the Monday.
This "fear of missing out" is a spectacle we see in investment markets time and time again.
Fear and greed
It is sometimes said that it is greed which drives investment markets up and fear which makes them plummet. But that's not quite right.
The above chart intends to demonstrate that markets have a tendency to oscillate around a fair value, (however you may measure fair value) becoming well over-valued in a bull market and materially under-valued in a bear market.
The long-term trend is up (with earnings in the stock market or household incomes in property markets) but prices fluctuate around and tend to revert to the mean.
Bull markets often have a tendency to run for much longer than we think they will, but why?
A part of the reason is that fear of missing out.
It's very easy to sit out of investment markets when they are ticking along with inflation, but what happens when the next door neighbours, your work colleagues and mates down the pub are all "making a killing"?
Even at the risk of losing money, you might jump into stocks or property if only to avoid being the only person not "getting ahead".
Tech bubble and the herd instinct
This has never been better demonstrated that during the tech stock bubble.
The prices of internet stocks not only became decoupled from fair value, people simply forgot about values altogether.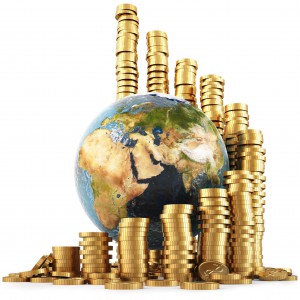 Who cared about buying a stock at 750 times earnings if there was a chance that you could sell it within a fortnight for 1,000 times earnings?
Nobody! And while the bubble inflated plenty made handsome returns until the bubble finally burst through 2000-2001.
In his May 2007 book Humble Pie Michelin-starred chef Gordon Ramsay proclaimed that when young chefs asked him for financial advice he had begun to tell them to buy themselves a property to live in and then buy another property as an investment because UK prices seemingly always continued to grow at double digit pace.
When this attitude begins to prevail it's a fair indication that a reversal may soon be in the post.
You have probably heard the quote about taxi drivers and shoe-shine boys.
If wages are expected to grow at, say, 4% per annum, why on earth do people dive into property investment after a market has jumped by 5% in a few months?
In fact, they seem more likely to buy when prices have gone up than when they have become cheaper which makes no rational sense at all.
It is indeed related to fear and greed – and fairly often it is both. Yes it's partly related to greed and making profits…but it's also related to the fear of missing out.
While it is much easier to say than it is to do, it is almost always better to be a buyer of quality assets when everyone is telling you that the world is ending and sentiment is despondent than when everyone is in the market and bragging to you about what a killing they are making.
SUBSCRIBE & DON'T MISS A SINGLE EPISODE OF MICHAEL YARDNEY'S PODCAST
Hear Michael & a select panel of guest experts discuss property investment, success & money related topics. Subscribe now, whether you're on an Apple or Android handset.
PREFER TO SUBSCRIBE VIA EMAIL?
Join Michael Yardney's inner circle of daily subscribers and get into the head of Australia's best property investment advisor and a wide team of leading property researchers and commentators.
---
---