Canberra house prices to all-time high, and as noted over at Property Observer, Canberra house prices have hit an all-time high according to Australian Property Monitors.
I'd be very wary about buying property there, however, because as has been flagged for the last couple of months the public sector is likely to shed a significant number of jobs in the city and thus demand must surely fall.
There has also been talk of a glut of apartments coming online in the city, which, if true (I haven't visited since 2011 myself – I've done the tower thingo and cycled round Lake BG) may kill growth in that sector.
Canberra is only Australia's 8th largest city by population at around 370,000, so if thousand of jobs do unfortunately go, then the housing market will doubtless be impacted.
Bulls trapped?
Nevertheless, Canberra's recovery to all-time high prices is another kick in the teeth for the property "bull trap" theory, which suggested in 2012 that those buying property on the back of dwelling price rises over the past 18 months would not see them recover previous highs.
The bull trap is traditionally a term used in the equities markets and is defined as a false signal which indicates that a declining trend has reversed and is heading upwards when, in fact, the security is set to continue its previous decline.
The bull trap causes some investors to buy into the stock which then resumes its previous decline, thus "trapping" the investor who has been suckered.
We saw two classic bull traps in the Aussie share markets through 2008:
Source: ASX
Property bull trap update: city by city
Prices in Sydney's broad middle market, particularly in the apartment market, are already miles above previous peaks and have been for many months.
The wider city market in Sydney has increased in median dwelling price by more than 10% since its trough in H2, 2012.
I've continued to be bullish on Sydney dwelling prices since around 2007, and given the current low interest rate environment, it's no surprise at all to see prices up by more than 6% q/q, and Sydney's incredibly strong uptrend looks likely to continue.
There was no bull trap in the Sydney property market, because prices have vaulted way past previous peaks.
In Perth, prices have also increased by more than 10% since their trough and have recaptured all-time highs there too, albeit only just at this point in time.
Prices are up by close to 3% in Perth in the last quarter but there has been some talk of those pesky ubiquitous "headwinds" and gains slowing as the mining sector rebalances from construction to production.
Watch this space.
[sam id=38 codes='true'] The Melbourne real estate market continues to confound the sceptics (including myself) with dwelling prices up an astounding 6%+ q/q there too.
The RBA will find it very hard to cut rates if this rate of appreciation continues in the two major capitals.
With luck it won't happen, for such rapid gains are neither sustainable nor desirable.
Melbourne still has a little way to go if it is to recapture its previous peaks. Mind you, if its current outrageous rate of progress continues, it will be there or thereabouts in just over a month.
The Brisbane property recovery has been slow to date, with prices up a little over 3% since their trough, and prices still a long way below their previous peak, around 9% or so down.
Brisbane's recovery has had a few false starts, although there has been talk "on the ground" of some response to stimulatory monetary policy. Strong price gains have yet to be seen, though.
Therefore, Bris is also one for the "not sure yet" basket.
In Adelaide, prices have barely moved a muscle in 12 months despite record low interest rates, and prices are still around 5% below previous peaks.
Adelaide: bull trap alert.
If interest rates really are close to the bottom of the cycle (which is how the futures markets have interpreted the RBA's amended wording in its Statement of Monetary Policy and its dropping of the specific reference to easing bias – for mine, I remain far from convinced) then Adelaide prices could get clobbered as the cost of capital reverts upwards.
There have been a few lame and half-hearted attempts to talk up the Hobart housing market, but with the population growth of Tasmania considerably flatter than the Bass Strait, there may be yet further choppy waters ahead for the housing market.
………………………………………………………….
If you're already an experienced property investor or you want to "fast track" your success…
Here's your chance to invest 3 powerful days and learn renovation and development strategies that experienced property experts are using around Australia to "manufacture" capital growth and generate strong rental returns, so that they can win in today's challenging property markets.
Take your property investing to a whole new level by joining me in October at my…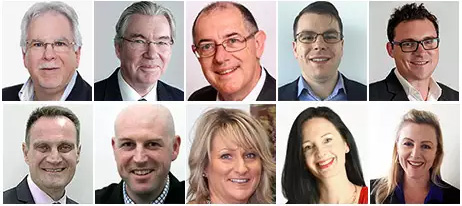 What's it all about? Click here and find out more.
Maybe now it's time you stepped up and played in the big league by getting started in property renovations or development.
This is the course where other "experts" who are now teaching got their education. Click here find out more and reserve your place

Michael Yardney
………………………………………………………….
<!– –>

SUBSCRIBE & DON'T MISS A SINGLE EPISODE OF MICHAEL YARDNEY'S PODCAST
Hear Michael & a select panel of guest experts discuss property investment, success & money related topics. Subscribe now, whether you're on an Apple or Android handset.
NEED HELP LISTENING TO MICHAEL YARDNEY'S PODCAST FROM YOUR PHONE OR TABLET?
We have created easy to follow instructions for you whether you're on iPhone / iPad or an Android device.

PREFER TO SUBSCRIBE VIA EMAIL?
Join Michael Yardney's inner circle of daily subscribers and get into the head of Australia's best property investment advisor and a wide team of leading property researchers and commentators.
---
---