The CoreLogic July Home Value Index results reported a 0.8 per cent rise over the month, taking capital city dwelling values 6.3 per cent higher over the first seven months of the year.
The first month of the new financial year saw another rise in capital city dwelling values, with the CoreLogic hedonic eight capital city aggregate index rising 0.8 per cent over the month to reach a new record high.
While values are still rising, four of Australia's eight capital cities recorded a fall in dwelling values over the month.
Simultaneously, the rate of growth across the combined capitals aggregate index slipped back a notch after bouncing higher in April and May.
The annual rate of growth, which hit a recent peak at 11.1 per cent across the combined capitals index in October last year, is now tracking at 6.1 per cent; the slowest annual rate of apprec
iation since September 2013.
Sydney and Melbourne have also seen the annual rate of growth slip back to below 10 per cent, with the July indices showing a respective 9.1 per cent and 7.5 per cent capital gain over the past twelve months.
Previously both Sydney and Melbourne's capital gains peaked higher with Sydney reaching a peak rate of annual growth in July last year when dwelling values were rising by 18.4 per cent per annum, and when Melbourne values were increasing by 14.2 per cent per annum over the 12 months ending September last year.
Darwin and Perth remain as the only two capital cities to record a negative movement in dwelling values over the past twelve months, with values in Darwin down 7.6 per cent and Perth values falling by 5.6 per cent.
July marks the 50th month of the combined capitals growth cycle, which commenced in June 2012.
Over the cycle to date, capital city dwelling values have risen by 38.3 per cent.
This demonstrates the strength in the Sydney and Melbourne growth trend with dwelling values across the two largest capitals recording a cumulative 61.3 per cent and 42.0 per cent over the cycle to date.
Hobart, where the growth trend has recently accelerated, has been the next best performer with values rising 17.6 per cent over the growth cycle followed by Brisbane (17.4 per cent), Adelaide (14.3 per cent) and Canberra (12.4 per cent).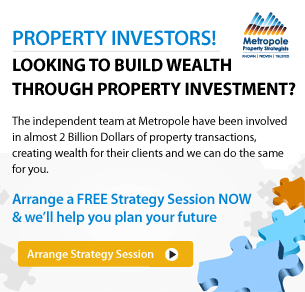 The recent moderation in the rate of capital gains should be viewed as a positive sign that growth in dwelling values may be returning to more sustainable levels.
However, the growth trend rate is still tracking considerably faster than income growth resulting in a deterioration of housing affordability.
Using Sydney as a case in point, the Australian National University estimates that Sydney household incomes have grown by approximately 4.5 per cent per annum since June 2012 while dwelling values are up 12.1 per cent per annum.
The erosion in housing affordability is likely to be one factor working to slow housing demand across price sensitive market segments.
We're also seeing first home buyers are at lower levels across most states, and in particular, at record low levels of participation across Sydney.
The latest ABS housing finance data shows that first home buyers in New South Wales now comprise of a record low 10.4 per cent of all new owner occupier housing finance commitments.
The latest growth in dwelling values comes at a time when rental conditions remain soft.
Capital city rents were down again over the month to be 0.6 per cent lower over the past twelve months.
The recent fall in weekly rents has pushed capital city rental yields to a new historic low of 3.3 per cent with the Melbourne market now recording the lowest gross yield for houses at 2.8 per cent, while Sydney now shows the lowest yield profile for units, averaging 3.9 per cent gross.
While low yields haven't been enough to deter investors, if the pace of capital gains continues to trend lower, low rental yields are likely to lead to financing challenges due to tighter serviceability requirements and the impact on cash flow, not to mention a potential increase in rental supply resulting in higher vacancy rates.
It may be too early to gauge the impact of the July election on dwelling values, however there has been no discernable uplift in the data flows across CoreLogic platforms, which account for the majority of lenders valuation instructions and real estate agent activity.
The number of mortgage related valuations were approximately 4% lower over the month, suggesting a further slowdown in housing credit during July.
Additionally, real estate agents were less active on CoreLogic platforms over the month, indicating fewer properties were being prepared for sale compared with June.
As the housing market moves through its fourth year of growth, several other measures are potentially indicating that buyers may be starting to gain some leverage in the market.
The number of dwelling transactions across the capital cities has been trending lower, with total dwelling sales over the most recent three month period now tracking 17.9 per cent lower than at the same time a year ago.
Listing numbers have also been reducing; however this is mostly due to fewer newly advertised properties being added to the market, which suggests that vendors are not quite as confident as they were a year ago.
The average selling time is also pushing higher, with capital city dwellings now averaging 47 days to sell compared with 42 days a year ago.
Sydney properties are now selling in 40 days on average, which is two weeks longer than a year ago.
As homes take longer to sell, vendors are starting to apply larger discounts to their asking prices.
Potentially, as buyers gain some leverage in the market and vendors become more flexible in their pricing expectations, this will assist in alleviating price pressures from the hottest markets such as Sydney and Melbourne.
Auction markets are yet to show a slowdown, with preliminary results over the weekend indicating auction clearance rates remain high.
Sydney recorded the highest preliminary clearance rate of the year to date at just over 80 per cent and Melbourne clearance rates are tracking in the mid 70 per cent range.
With the Reserve Bank meeting tomorrow, the milder housing market numbers may add some weight to the argument for lower interest rates.
Policy makers will be wary of lower interest rates creating renewed upwards pressure on housing markets.
The strong clearance rates, as well as the fact that dwelling values are continuing to move higher may make the RBA's decision to cut rates more difficult, despite the low inflation trend and high dollar.
If the cash rate does move lower on Tuesday and the cuts are passed on to mortgage rates, the housing market and lending standards are likely to be under even closer scrutiny as policy makers watch for signs of value growth reigniting.

Subscribe & don't miss a single episode of Michael Yardney's podcast
Hear Michael & a select panel of guest experts discuss property investment, success & money related topics. Subscribe now, whether you're on an Apple or Android handset.
Need help listening to Michael Yardney's podcast from your phone or tablet?
We have created easy to follow instructions for you whether you're on iPhone / iPad or an Android device.

Prefer to subscribe via email?
Join Michael Yardney's inner circle of daily subscribers and get into the head of Australia's best property investment advisor and a wide team of leading property researchers and commentators.
---
---